National Institute of Technology, Okinawa College is located in close vicinity of the construction site of the new base. The direct distance is only 2 km. Under the criteria set forth by the U.S. law regulating the air-field construction, the planned airfield in Henoko should not be allowed to be built. However, the construction has been proceeding as the U.S. and Japanese governments decided that the facility would be exempt from the regulation. The both governments don't care to be illegal. Behind the college, 300 meters away, there is a helipad where the U.S. military helicopters conduct takeoff and landing trainings. The college students are already suffering from the noise. In addition, college buildings exceed the height restriction established for the purpose of safety for the facilities located within the vicinity of runways. They are "dangerously high." The college is forced to face dangers through triple exceptions made by the governments. Could this happen in U.S.?
Also in Kadena and Futenma school, nurseries and hospitals around the bases are being similarly suffered from noise and danger every day. These facilities had been legally built. Illegal conducts have been always made by the U.S. military bases, which came later and ignored the regulations. Henoko will be just another case.
National Institute of Technology, Okinawa College has approximately 800 students. There are 80 other buildings which exceed height restrictions including the facilities of elementary and middle schools.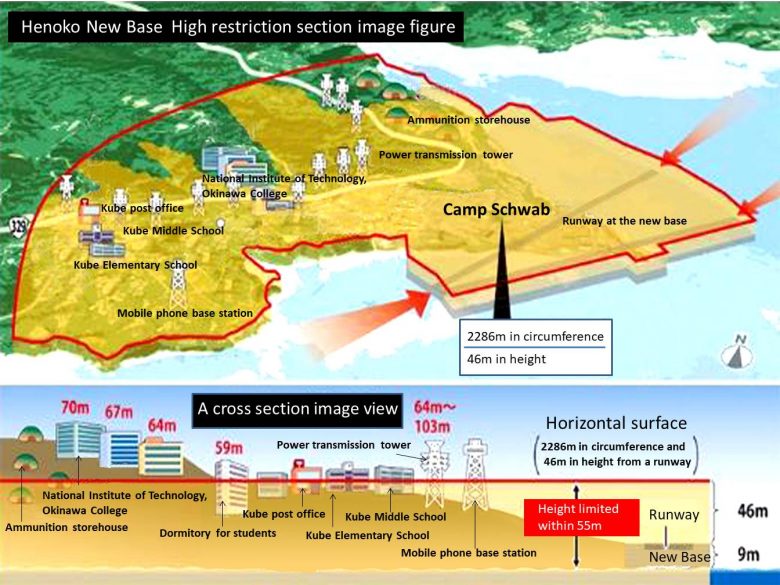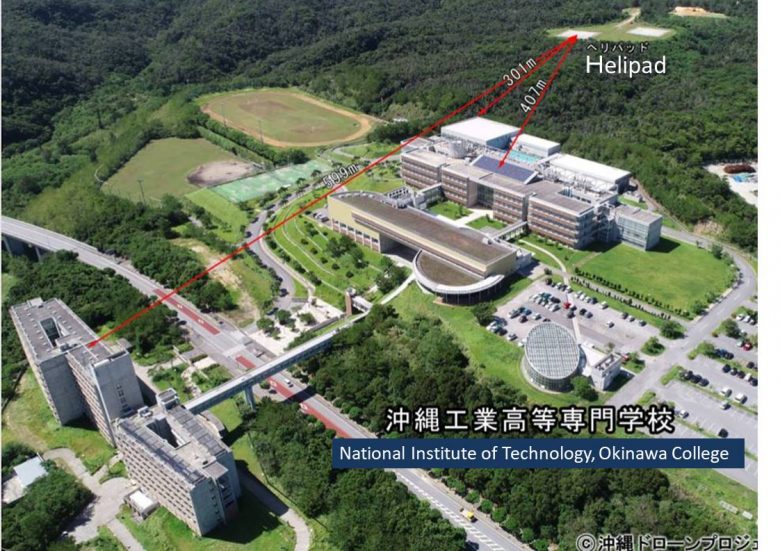 (In front of the Camp Schwab Gate)
In heavy intermittent rain, about 30 people did a sit-in. In the afternoon, 9 medical union members from Aichi Prefecture and 20 members from Peace Forum (Heiwa wo kangaeru kai) of Osaka joined the protest and kept raising the voices against concrete mixer trucks and toward the base. 183 truckload of materials were delivered.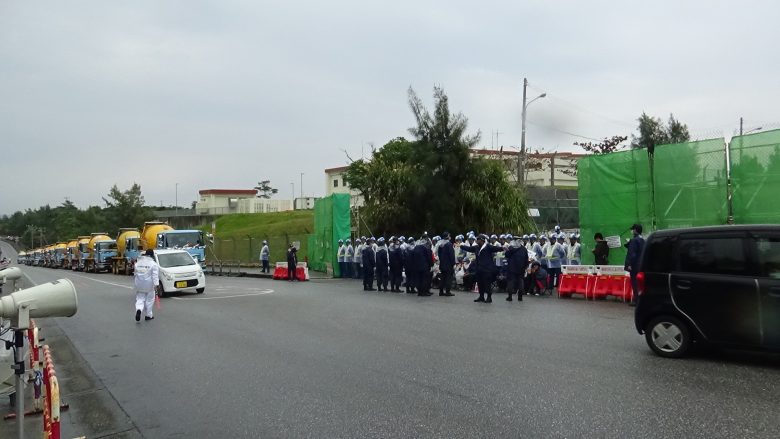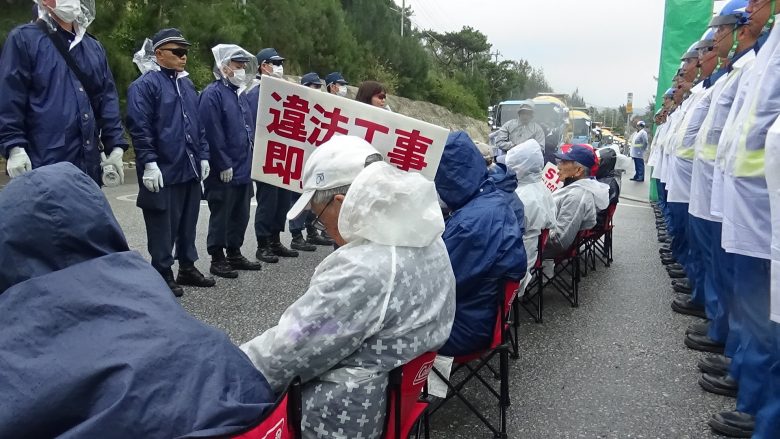 (In front of the Ryukyu Cement Pier at Awa)
In the rain, total 30 people or so at the entrance and the exit marched and raised the voices to delay the transport of the trucks bringing in the earth and sand. 679 truckload of earth and sand were loaded on the cargo ships. 3 ships departed for the Oura Bay.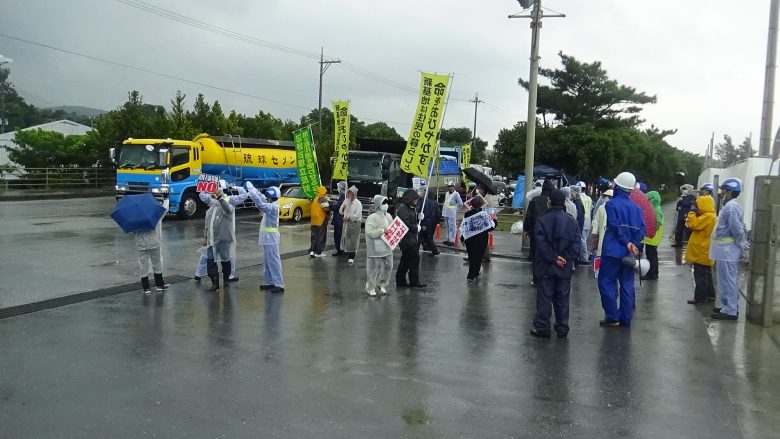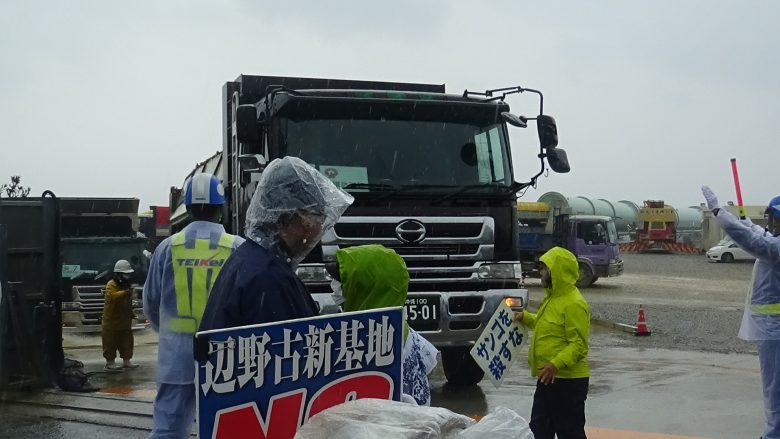 (Motobu Shiokawa Pier)
Only 3 people were there for the protest. In the morning, the work was stopped for a while due to heavy rain. However, it was resumed in several hours. 279 truckloads of earth and sand were loaded to the cargo ships.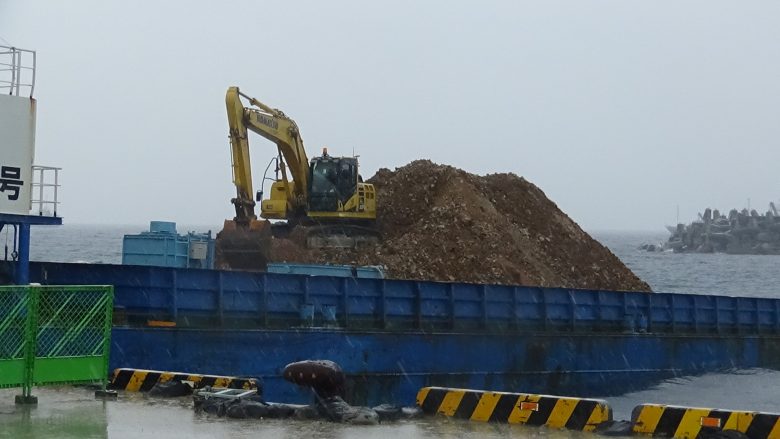 Total number of dump trucks to date and percentage against the total
The weight and the volume of earth/soil were estimated per experts' advice
Number of dump trucks which made delivery from December 2018 to the end of December 2019 114,601
| | | | | | | |
| --- | --- | --- | --- | --- | --- | --- |
| | 3(Mon) | 4(Tue) | 5(Wed) | 6(Thr) | 7(Fri) | 8(Sat) |
| Awa | 809 | 924 | 722 | 783 | 679 | – |
| Shiokawa | 244 | 409 | 301 | 392 | 279 | – |
Number of dump trucks
※
Weightt of earth/sand

※①

Converted to volume

※②

Volume per Total

※③

136,927
821,562t
410,781㎥

1.992%
※ Cumulative since Dec. 1, 2019
※① Calculated by assuming that the average truckload per dump truck would be 6 tons
※② Calculated by assuming that a specific weight of soil/sand set to be 2
number of dump trucks to date and percentage against the total