Mr. Nakai speaks softly, and it is hard to imagine the courageous actions he has taken. His strong commitment to reporting has taken him to Korea and other South-Eastern Asian countries and, in spite that he could not manage the language.
Mr. Shinsuke Nakai (53) is a professional cameraman who focuses on those oppressed, including the residents near a U.S. base who have been harassed by the U.S. military. In his 20's as a part-time cameraman, he used to take photos of herons, pursuing the theme "why white herons live in the south of Amami islands."
His interest shifted toward the U.S. bases when he saw young Philippino girls dancing naked in a discotheque crowded with U.S. soldiers in Okinawa. At the age of 25, he went to the slums surrounding the Subic Navy Base in the Philippines. He met with families who had no other means to earn a living than collecting unexploded ordnances and women who had no choice but to prostitute. There are many Amerasian (children born with U.S. soldiers) in the slums. He was shocked to face reality. "It's unbearable, but I want to continue taking news photo," he thought to himself.
In 2005, he applied for a "protector" recruited by the farmers of Techuri in Pyontech, Korea. The whole village was to be removed to make a place for a U.S. military base. He lived in a deserted farm-house and took photos of the civil protests which involved the whole nation. He was the only Japanese. The forced evacuation of the village progressed, and Techuri was isolated. He could not get out of the village even to find food. Once he sneaked into the community center to steal some food, a grandma found him and yelled at him. He thought he would be kicked out, but the villagers provided him with food the next day. One of them said, "He came from Japan to support us."
Okinawa is also at the mercy of the U.S. bases. "I am not taking pictures of the anti-base protestors. I like to photograph people and their way of life." His photos convey his kind heart and touch the viewers' hearts.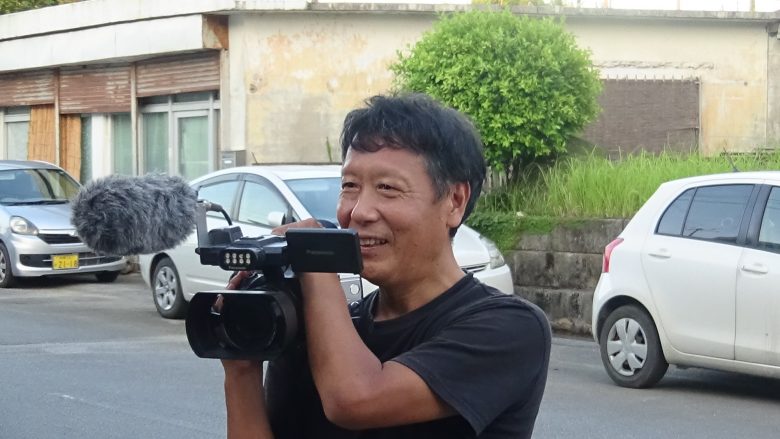 The typhoon No. 8 caused a ship unable to dock, and in both Awa and Shiokawa ports, there was no work of loading the sand and soil. Also, in front of the Camp Shwab Gate, no delivery of construction material was observed.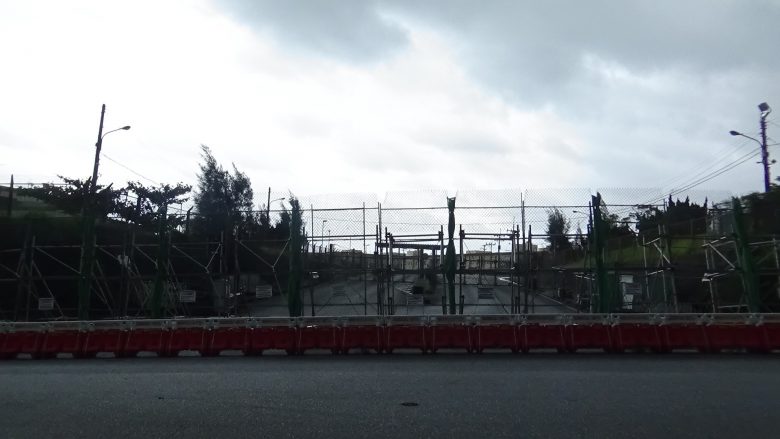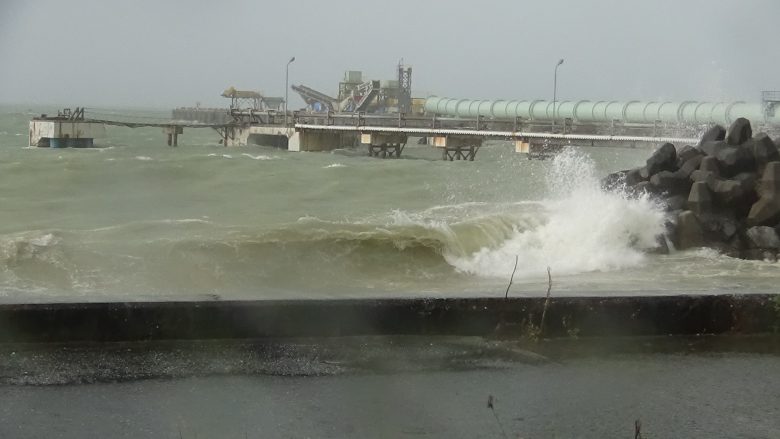 Number of dump trucks to date and percentage against the total
The estimation calculated on the basis of the number of ruckloads serves only as a reference.
Number of dump trucks which made delivery from December 2018 to the end of December 2019 114,601(1.39%)
| | | | | | | |
| --- | --- | --- | --- | --- | --- | --- |
| | 22(Sat) | 24(Mon) | 25(Tue) | 26(Wed) | 27(Thr) | 28(Fri) |
| Awa | 271 | 0 | | | | |
| Shiokawa | 0 | 0 | | | | |
Number of dump trucks
※
Weightt of earth/sand

※①

Converted to volume

※②

Volume per Total

※③

236,834
1,184,170t
592,085㎥

2.931%
※ Cumulative since Dec. 1, 2019
※① Calculated by assuming that the average truckload per dump truck would be 5 tons
※② Calculated by assuming that a specific weight of soil/sand set to be 2
※③ Percentage against 20.200.000m3, the total volume of earth and sand required for the landfill.