"X-Day Impending!"
Come to Shiokawa Port in Motobu
On October 30, 2018, the Administration cancelled the landfill permit revocation issued by the Prefecture. The Administration did not take any notice of the will of the people expressed by the overwhelming majority vote against the construction of the new base in Henoko.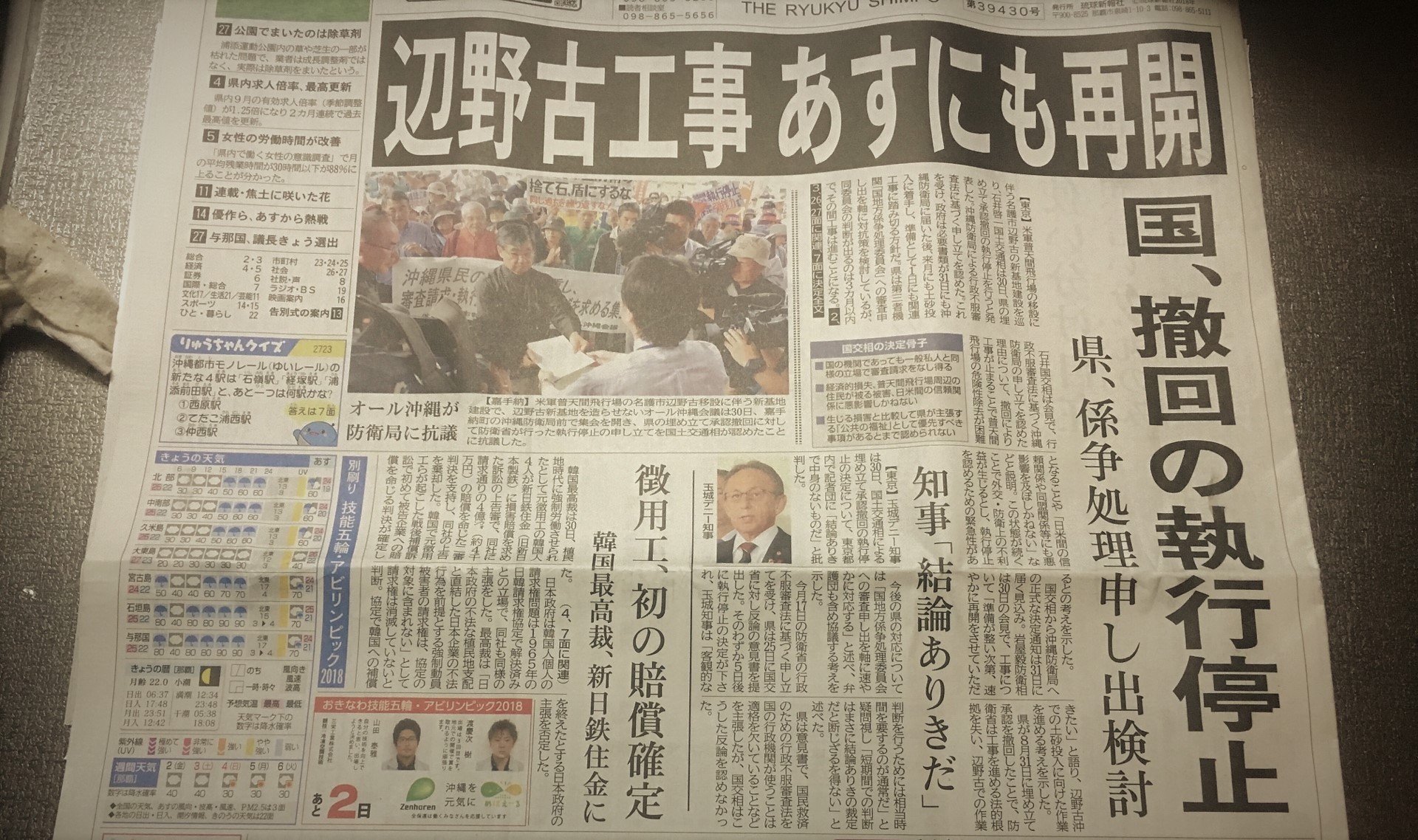 Taking a reckless act of ignoring the principle of the Administrative Law, the Administration has put itself in a position that can resume the landfill works in Henoko at any time it chooses. The immediate concern in resuming the landfill is dumping soil in the coast surrounded by the protective walls in Henoko.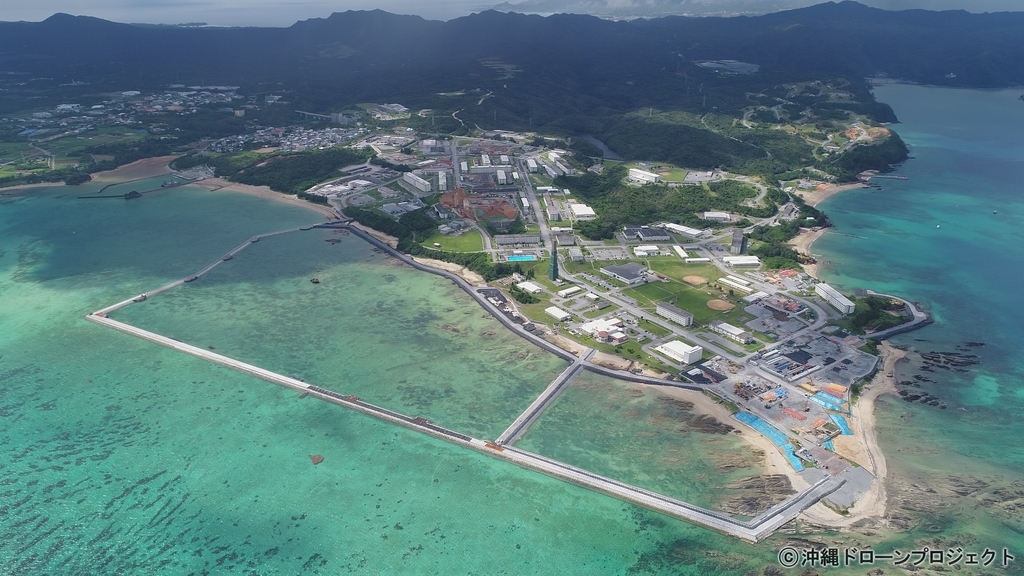 If dumping soil into the sea is executed, restoration to the original condition will be difficult, or rather irreversible.
Dumping soil must be stopped by all means! We appeal to you to come to Shiokawa Port in Motobu to protest and prepare for the impending "X-Day".
As per the construction plan made by the Defense Bureau, of the total required volume of 21 million m3 dumping soil, all that is supplied within the Prefecture will be shipped out from Shiokawa Port.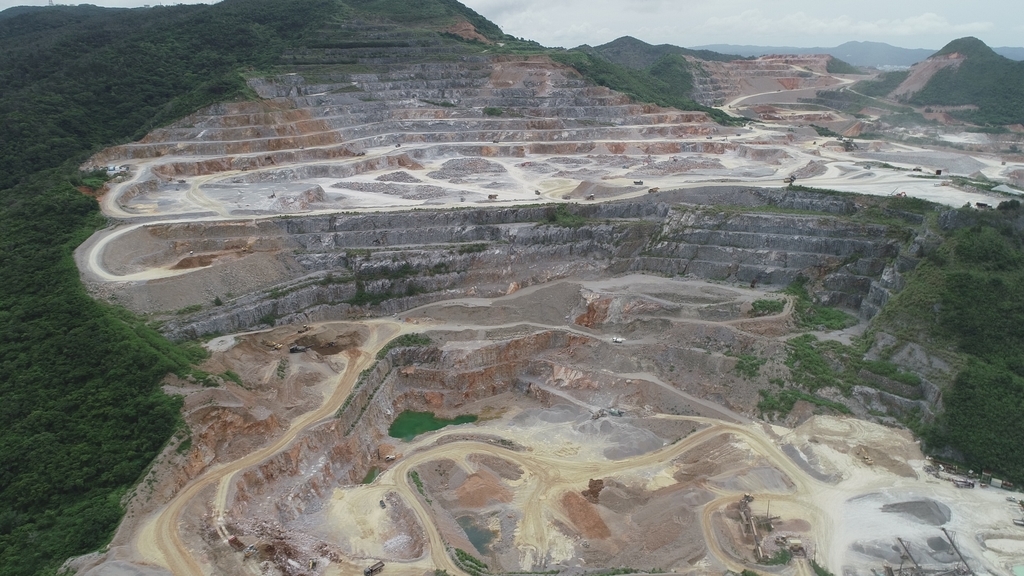 In another word, if the shipping out of Shiokawa Port were stopped, it would be detrimental to the plan to construct the new base in Henoko.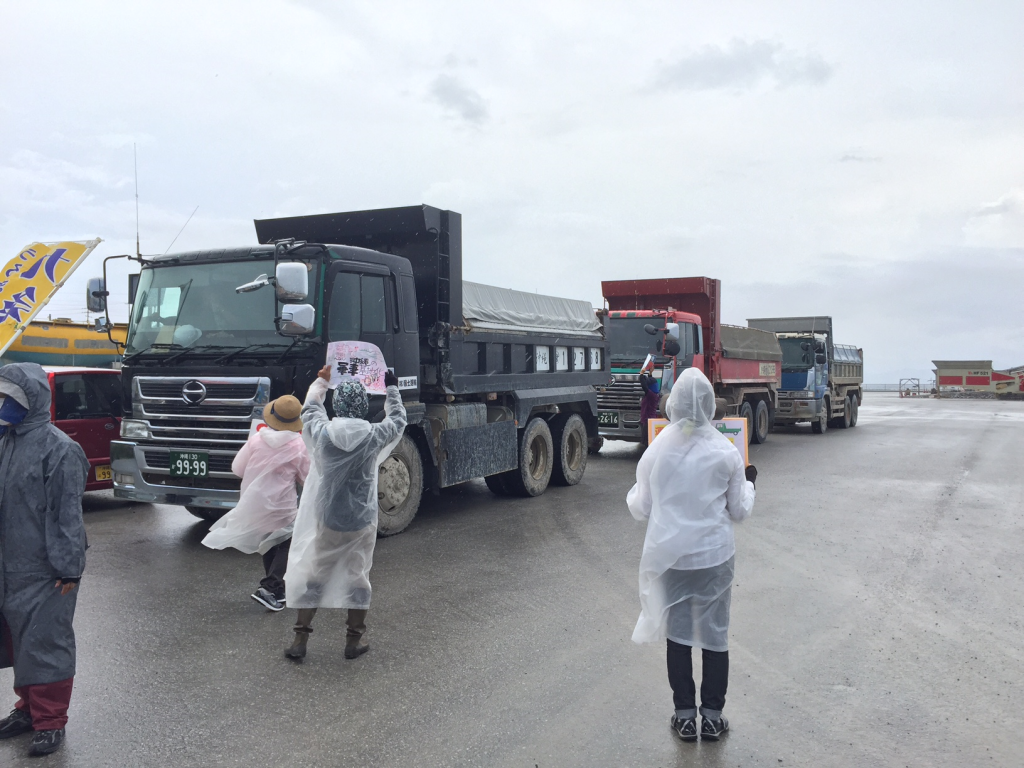 With non-violent and direct action as well as persuasion of the construction workers, we will stop shipping out the soil to be used for the construction of the new base. We hope that you will be the One More Person who comes to Shiokawa Port.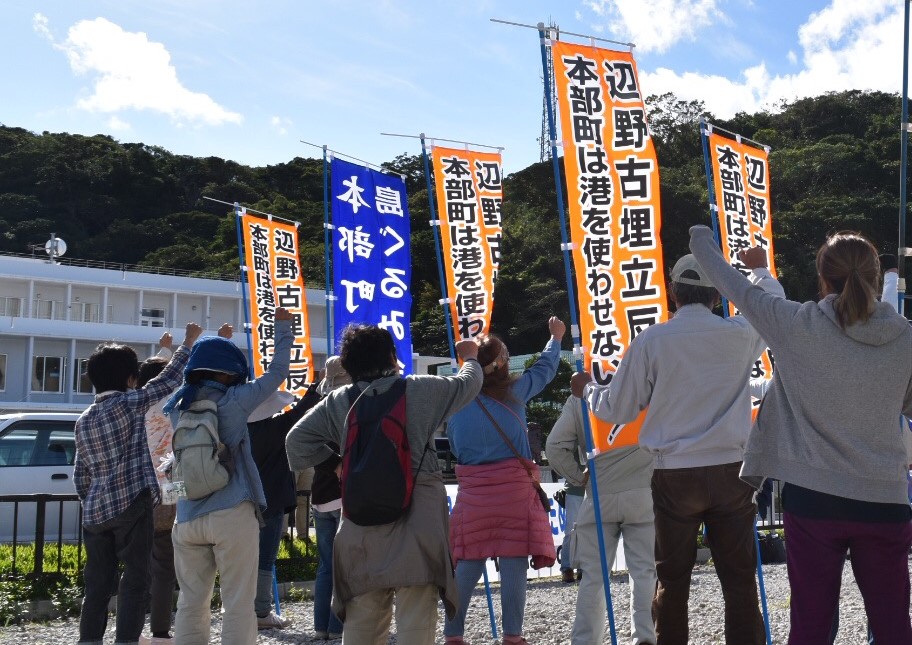 Let One More Person get together to stop the construction of the new base.
"No New Military Base in Henoko" Putting his life on the line, the former Governor Onaga appealed to the world. Holding up the same principle, the succeeding Governor Tamaki Denny was elected by the majority vote.
The judgement of Okinawa people has never swayed.
No more new military base in Okinawa!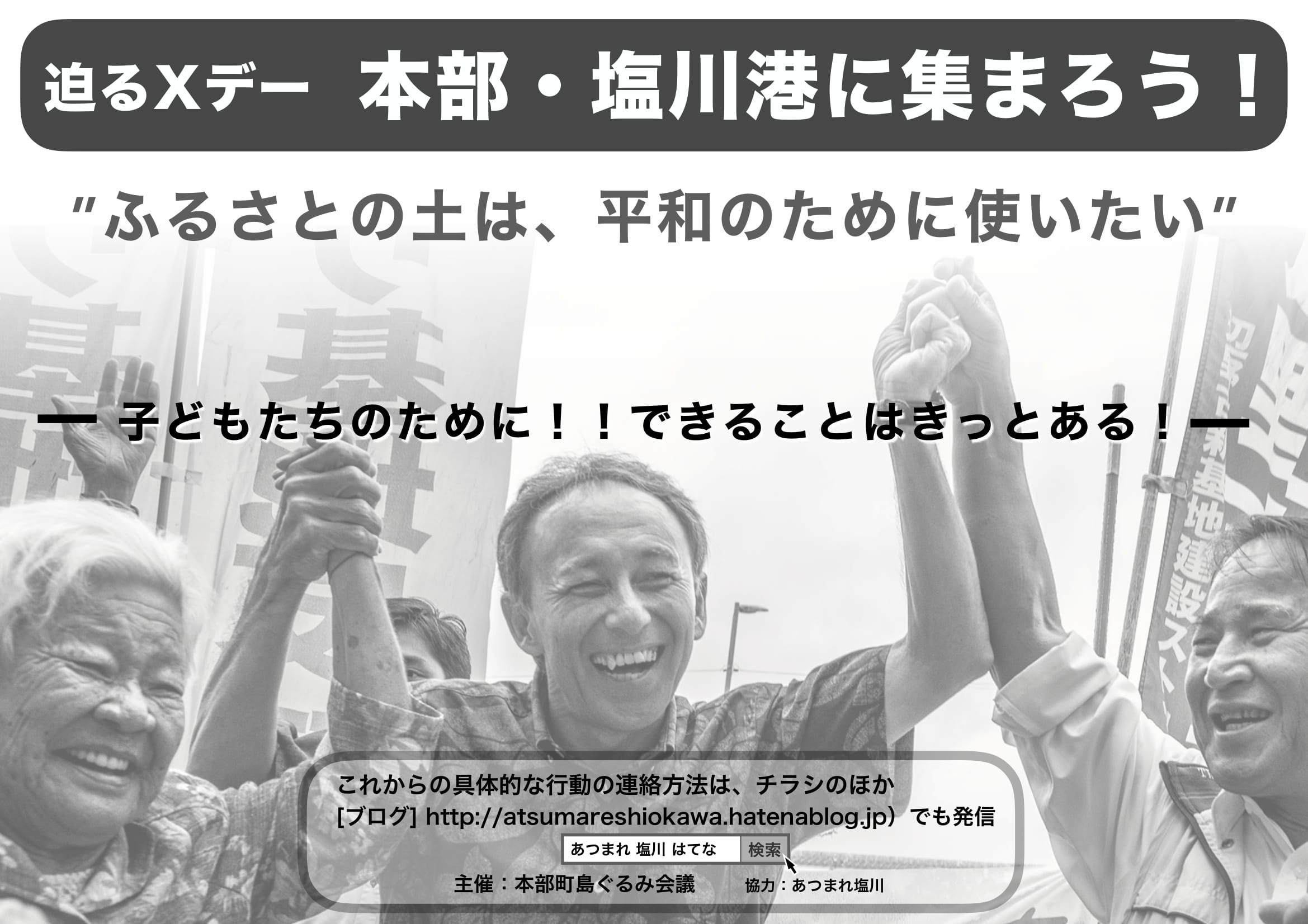 "Let Us Use Hometown Soil for Peace"
—- For Children! There Must Be Something We Can Do! —-
Hosted by: Motobu Town Island-Wide Conference
In cooperation with: Come to Shiokawa
Shiokawa Action Style:
– No injury
– No arrest
– All those in Okinawa share the same destiny, be friendly to the riot policemen, the drivers, and the Defense Bureau staff
– Slogan is "Do not build nor invite a military base that attracts wars"