(In Front of the Gate)
Today is the day of Okinawan Intensive Action sponsored by All Okinawa once a month. Okinawan representatives to the national assembly, members of the Prefectural assembly and the city councils, and 800 citizens started gathering from 9 a.m.
Mr. Inamine Susumu, the former Nago City mayor and a co-leader of All Okinawa appealed that "We have won all elections since the last gubernatorial election in which the issue was on the new base construction. We will win the pending election in July for the House of Councilors to show the will of Okinawan".
Yamashiro Hiroji Chairman of Peace Okinawa Center explained that the rally in front of Ryukyu Cement Pier currently conducted only on Wednesdays will be expanded to be held every weekdays from Monday to Friday and put up a new action objective.
"We will reduce the number of ships leaving the Pier, from 3 ships down to 1!"
Takara Tetsumi candidate for the upcoming election for the House of Councilors appealed.
"I will keep an Okinawan seat for peace. Give me your support and an opportunity to do my best in the national assembly!"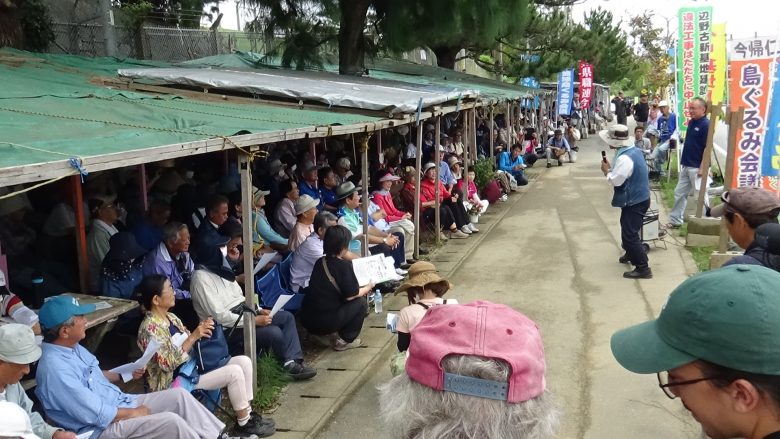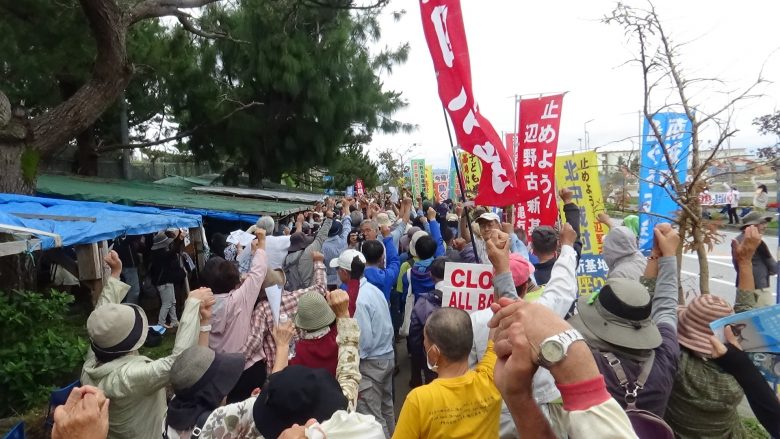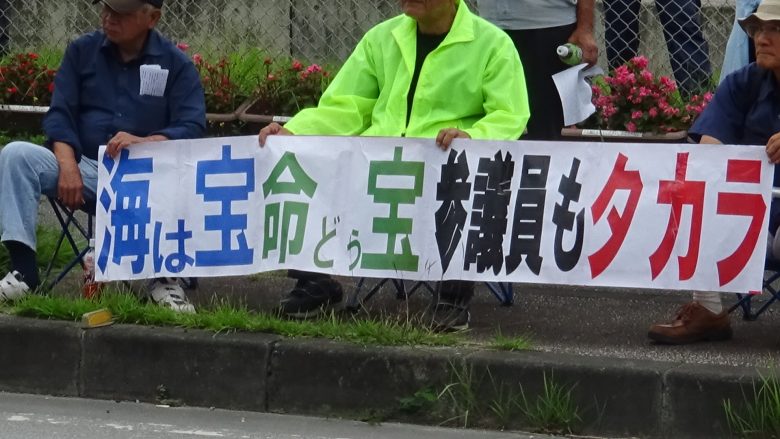 (On the Sea in Oura Bay)
Three boats and 14 canoes went out on the sea for protest rally. By K8 seawall, pollution prevention sheets were being set up. Dump and mixer trucks were in action all day long in the designated landfill area. The fact that tires of the trucks running back and forth inside the seawall can be sighted from the sea indicates that the depositing has made the land much higher.
(In Front of Ryukyu Cement Pier in Awa)
No indication of deliveries being made.