An intensive action and meeting as described below are currently planned. Please give us your attention!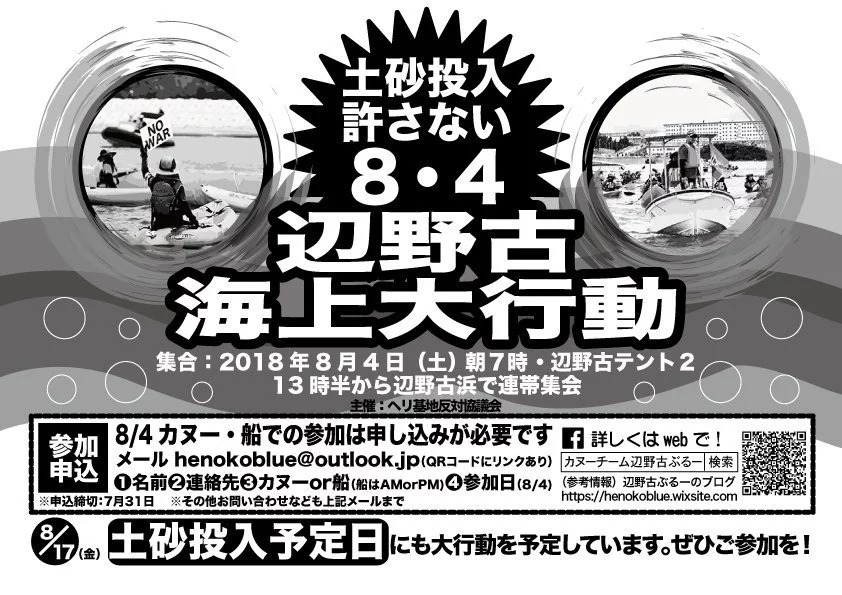 8/4   No landfill! 8/4 large-scale Henoko marine protest
Assembly: August 4, 2018 (Saturday) 07:00, Henoko tent No. 2
Solidarity meeting starting from 13:00 at Henoko Beach
Organizer: Anti Helicopter Base Council
* A large-scale protest is also planned for August 18 (Friday), when landfill earth is scheduled to be delivered.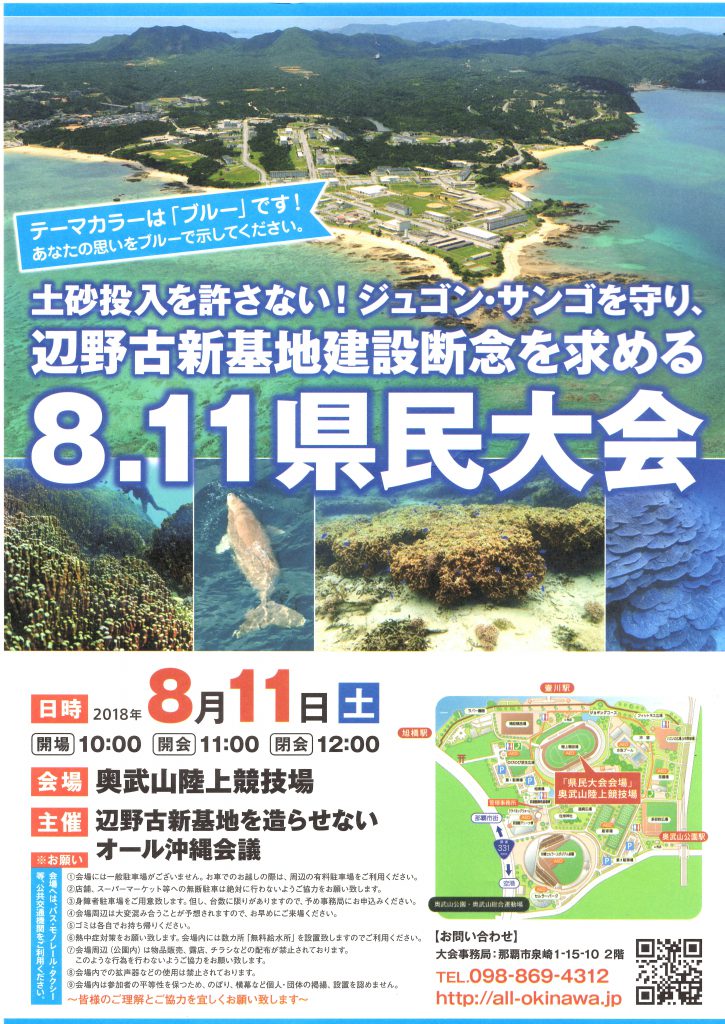 8/11  The theme color is blue. Express your feelings with the color blue.
No landfill! Protect the dugong and coral, and demand that construction of the new Henoko Base be abandoned. 8/11: Prefectural residents' event
Date/time: August 11 (Saturday)
Open: 10:00 Start: 11:00 End:
Venue: Ounoyama Sports Park
Organizer: All Okinawa Coalition Against Construction of New Base in Henoko