October 31, 2019 Ryukyu Shimpo
Shuri Castle was the principal castle of the Ryukyu Kingdom, and played a central role in Ryukyuan politics and culture for about 450 years, between 1429 and 1879.
According to Shurijo Castle Park's official website, the grounds are largely divided into the inner and outer baileys, or wards.
The construction of the inner bailey was completed at the beginning of the 15th century, while the outer bailey was completed in the mid-16th century.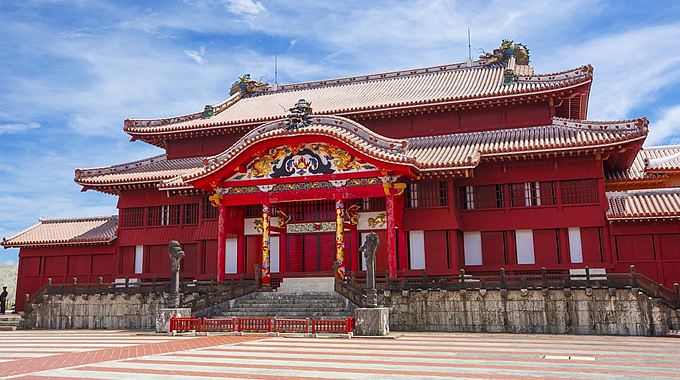 The main hall of Shuri Castle at the beginning of the Showa era.
The park's official website further reveals that the castle served as a royal palace, where the Ryukyu King and his family resided, and housed the administrative body of the kingdom as the Shuri government head office.
It was also at the heart of a religious network of goddesses posted around the state, which conducted religious rituals for the King.
Furthermore, Shuri Castle was a cultural arts hub; Shuri Castle and its surrounding area boasted a robust music and performance arts scene, in which many fine artists and craft-persons actively produced work.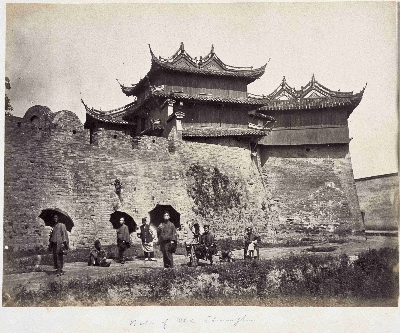 The remains of Shuri Castle photographed in 1945, after its destruction (photograph provided by the Okinawa Prefectural Archives.)
The Shuri Castle Seiden (the main hall) was designated a national treasure in 1925 as an Okinawan Shinto shrine, before burning down in 1945, during the Battle of Okinawa.
The site served as the University of the Ryukyus campus after World War II, but once the university moved to a different location, reconstruction of the castle commenced.
The reconstructed site opened its doors in 1992 as a government-managed park, in celebration of the 20th anniversary of Okinawa's reversion to Japan.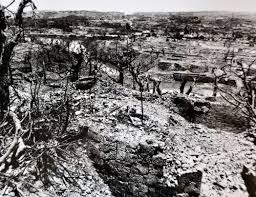 The Shuri Castle served as a venue for the Kyushu-Okinawa G8 summit banquet in July 2000.
In December 2000, the Shuri Castle ruins became Japan's 11th World Heritage Site, designated by UNESCO as "The Gusuku Sites and Related Properties of the Kingdom of Ryukyu".
The same year, Shuri Castle served as a venue to the Kyushu-Okinawa G8 summit banquet. The Okinawan heritage site also appears in 2,000-yen notes.
Shuri Castle Park had become a top tourist destination in Okinawa among many tourists from Japan and abroad.
Every fall, the park recreated festive Ryukyu Kingdom rituals and ceremonies during the Shuri Castle Festival. This year, the festival kicked off on Oct. 27, scheduled through Nov. 3.
A recreation of a Ryukyu Kingdom ceremony at the Shuri Castle main hall in 2014.
(English translation by T&CT and Monica Shingaki)