(In front of the Gate)
In spite of the fact that 72% of the total ballot showed NO to construction of the new base in Henoko, Abe Administration continues the base construction as if nothing has happened. The protest voices in front of the Gate have gotten angrier.
"Discrimination" and "Dictatorship" are now used more often.
Although the Prefectural Referendum has no legally binding power, "isn't it the minimum moral for a democratic government" to cease the construction for a while and sit down to talk with the prefectural government? The current Administration does not even try.
Three times today, 289 truckloads in total were delivered. Mr. F who is from England and currently studies at a university in Kyoto saw the protest and was shocked.
"I am surprised to see several policemen surround a protester and forcibly remove him. In England, you would rarely see such a scene. I feel that Okinawans are really discriminated."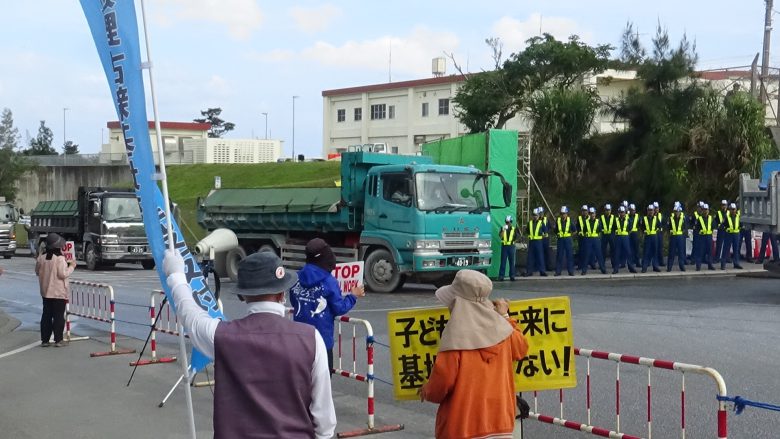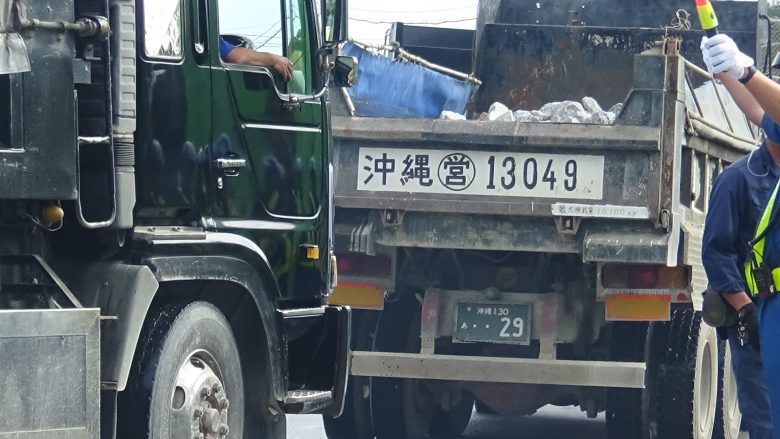 (On the sea in Oura Bay)
Two boats and 8 canoes went out on the sea for a protest rally to stop the newly started K8 seawall construction. Placement of oil fences was in progress to prevent the deposit of dirt and sand from polluting the sea. However, the fences do not reach the seafloor, and pollution is leaking out. "Being considerate for environment" is only a posture. Due to waves getting higher, the rally was stopped by noon.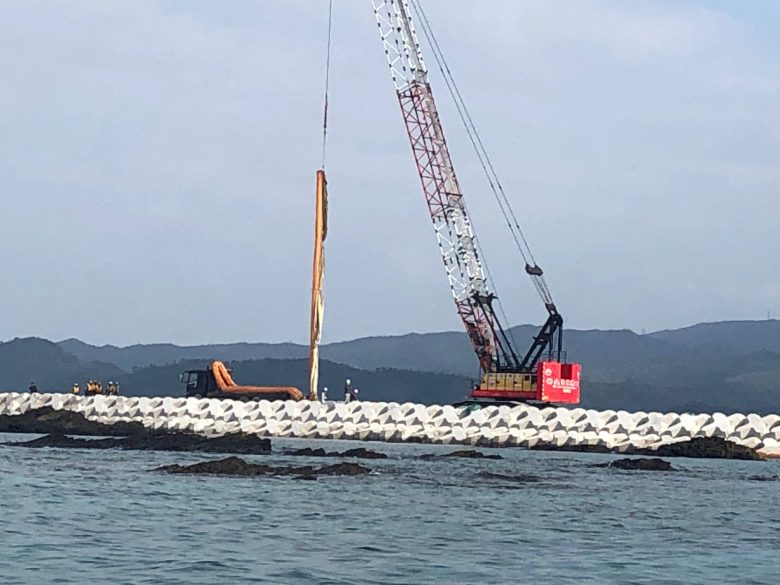 (In front of Ryukyu Cement Pier)
Dump trucks came constantly and delivered 450 loads of dirt and sand in total for the day.