(In front of the Gate)
At 9:00am, 10 people started sit-in. The number of participants increased to 35 including those who came from the mainland to reinforce the campaign effort. The sit-in was adjourned before the noon to join the campaign.
In the afternoon, Henoko volunteer members lead the pep-rally held before the Prefectural Government Office at Naha. Mr. Medoruma Shun, a novelist, appealed, "Stop the construction of the new base in Henoko for the future of Okinawa and for our children. Vote for Tamaki Denny! He is against the new base!" It received enthusiastic cheers from some passersby and passing cars.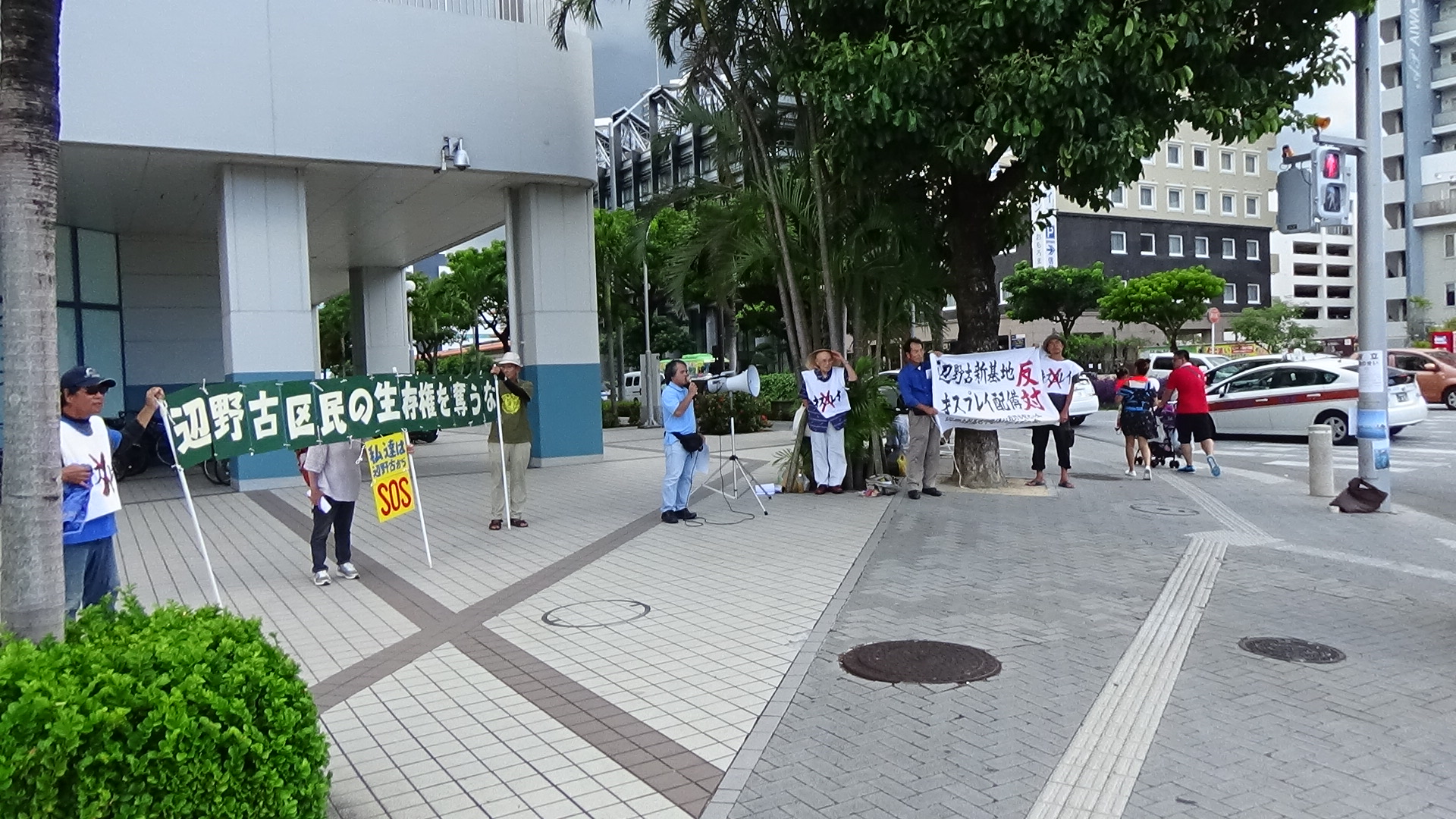 At 4:00pm, a big pep-rally for Tamaki Denny started at Shinn Toshinn Park in Naha. Approximately 8000 people gathered to rally in spite of the rainy weather.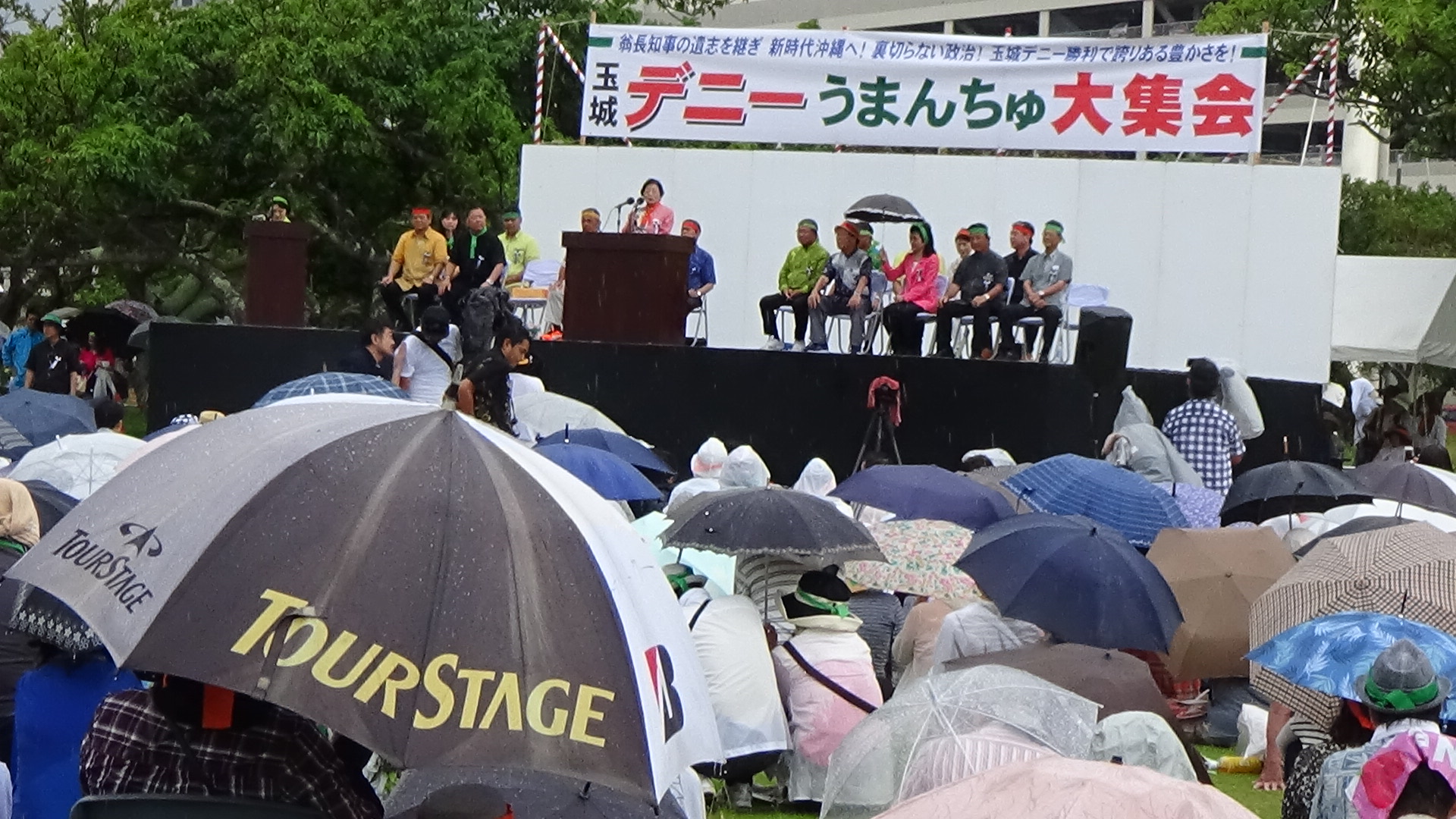 At the end of the rally, the late governor Onaga's voice was aired, "Do not underestimate Okinawan!" The rally went silent, then erupted in big cheers.