(In front of the Gate)
At 8:30am, 25 people resumed the sit-in. The 2nd and the 3rd generations of Okinawan Americans, a total of 24, participated in the meeting held at the Tent. They seem to have special feelings about the fact that US military bases are pushed on Okinawa, their homeland. They listened in earnestly.
In the afternoon, the protestors moved to the Gate No.3 where they could see the crane truck that pulled out the floats, and repeated following Mr. Yamashiro Hiroji, "Stop the illegal construction works!" and "Keep it up, Canoe Team!". Soon after they protested against 3 US military vehicles which happened to pass by, they were surrounded by the riot police. Whom are the police forces in Japan supposed to protect? The number of participants today was 150 and has been increasing day by day.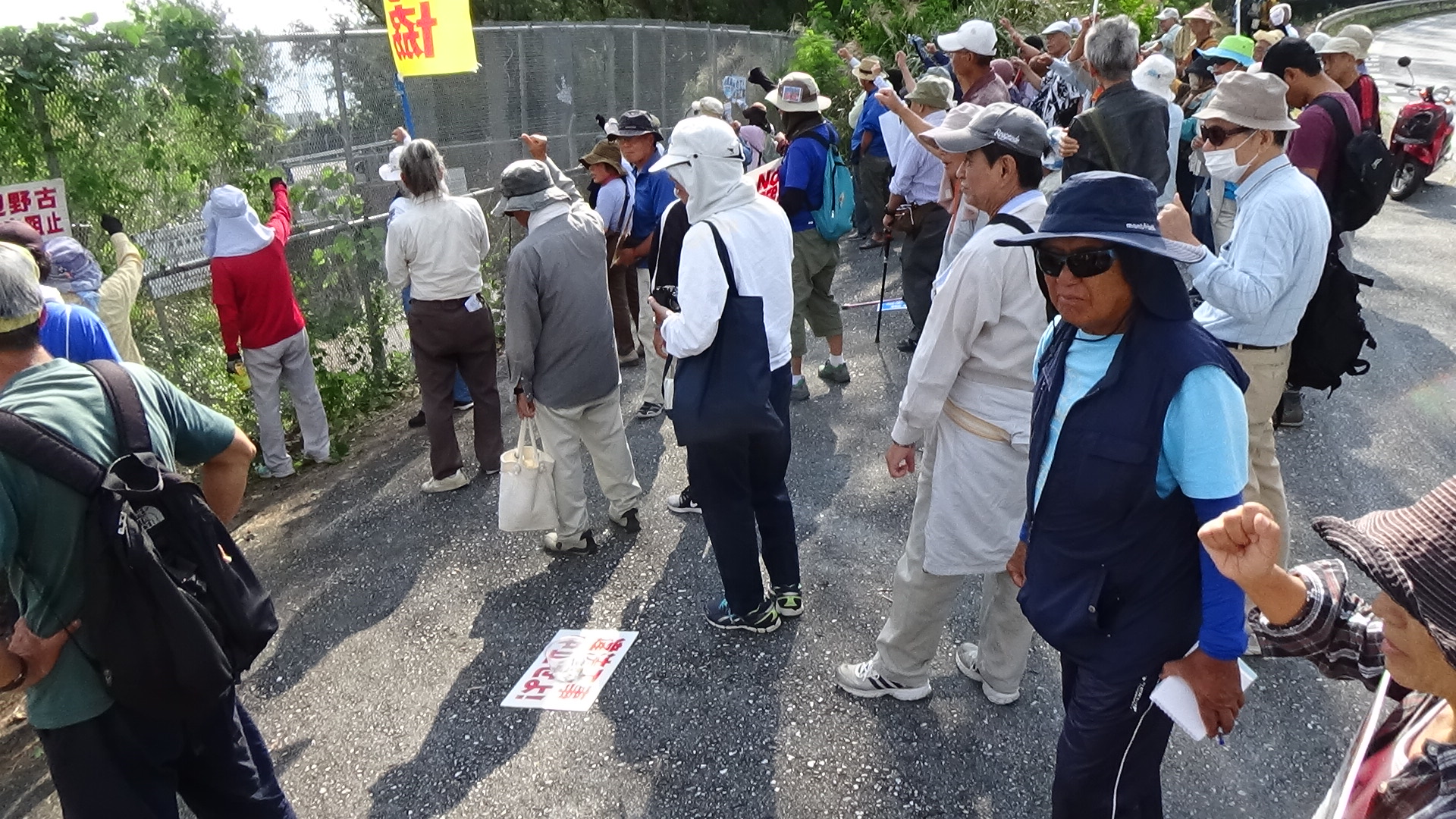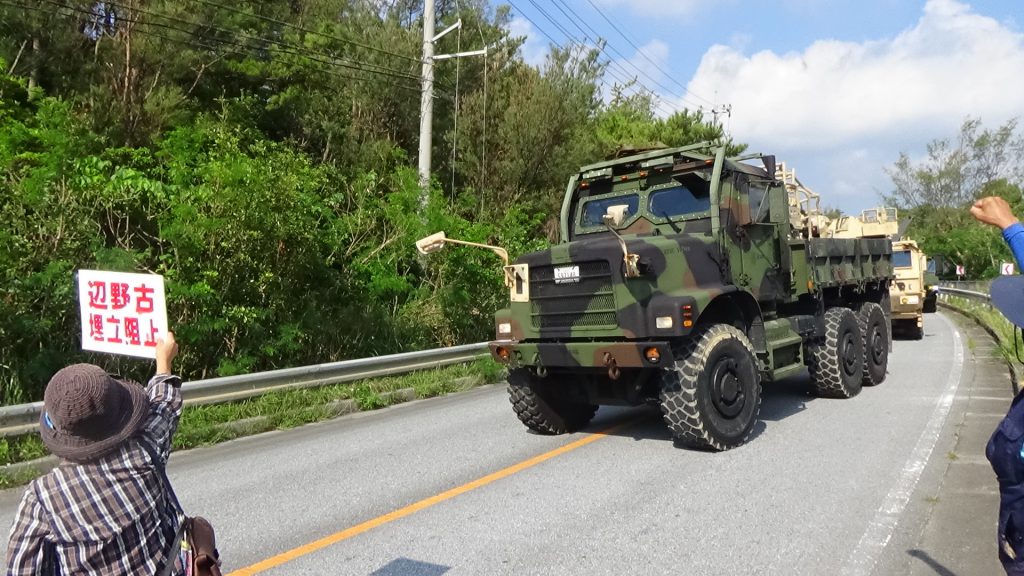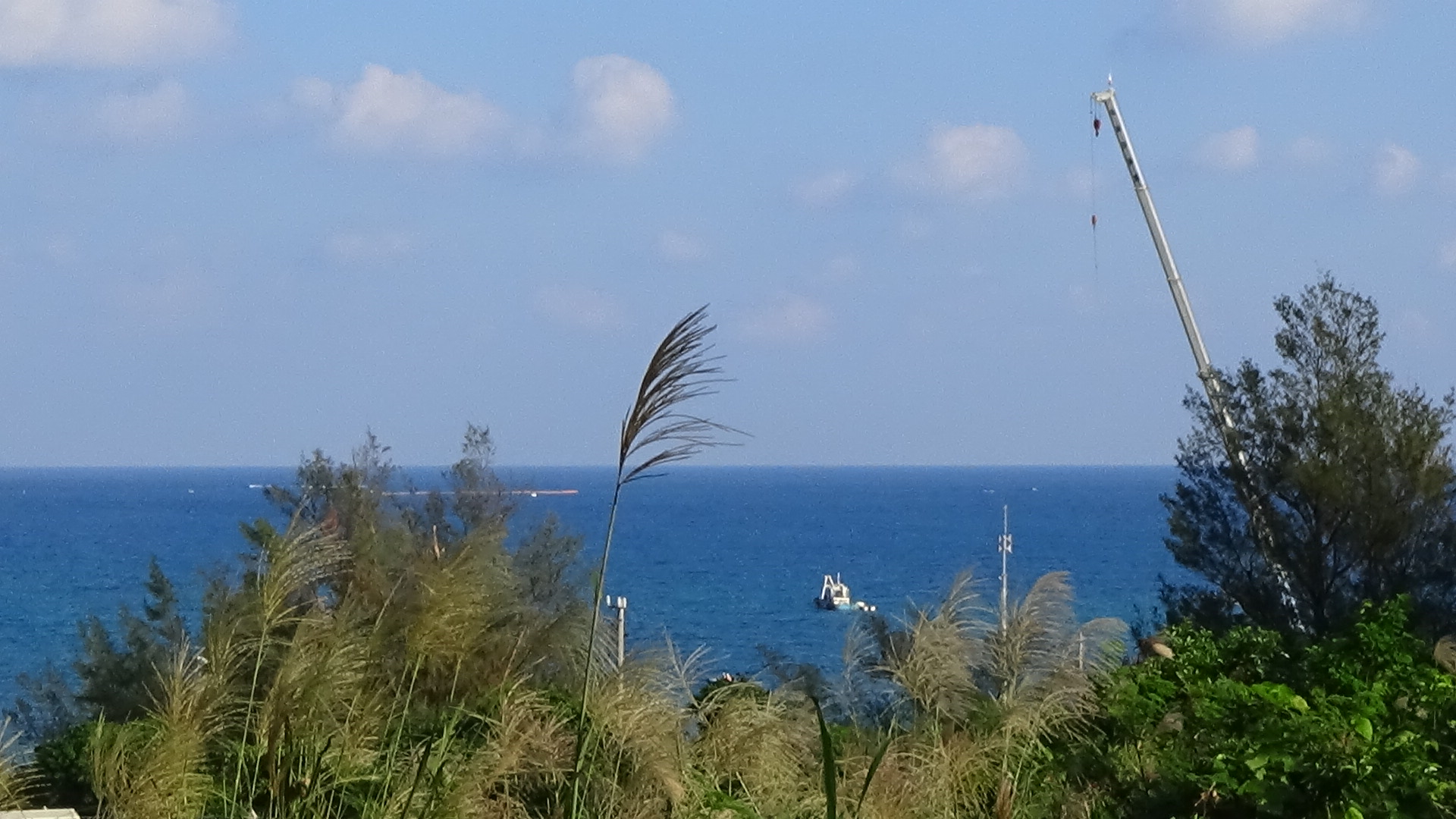 (On the Sea) Placement of the Floats was Partially Stopped
At 8:30am, the protest activities on the sea were resumed. Twelve canoes, two vessels, and a total of 20 people aboard. They were on the sea until 4:00pm and successfully stopped a part of the float placement. However, the floats were placed in other places. The sea was stunningly beautiful, regardless.