(In front of the Gate)
At 9:00am, 27 people resumed the sit-in, and the canoe members joined to give a status report on the protest activities on the sea. About 10:00am, 45 participants went to the 3rd Gate where the sea view is available and sent cheers to the other members of the canoe team in protest action. About 11:00am, approximately 20 Christian sisters from all over Japan joined and sang some hymns. Two people from the Republic of Rwanda joined. The participants listened earnestly to them who knew the big massacre.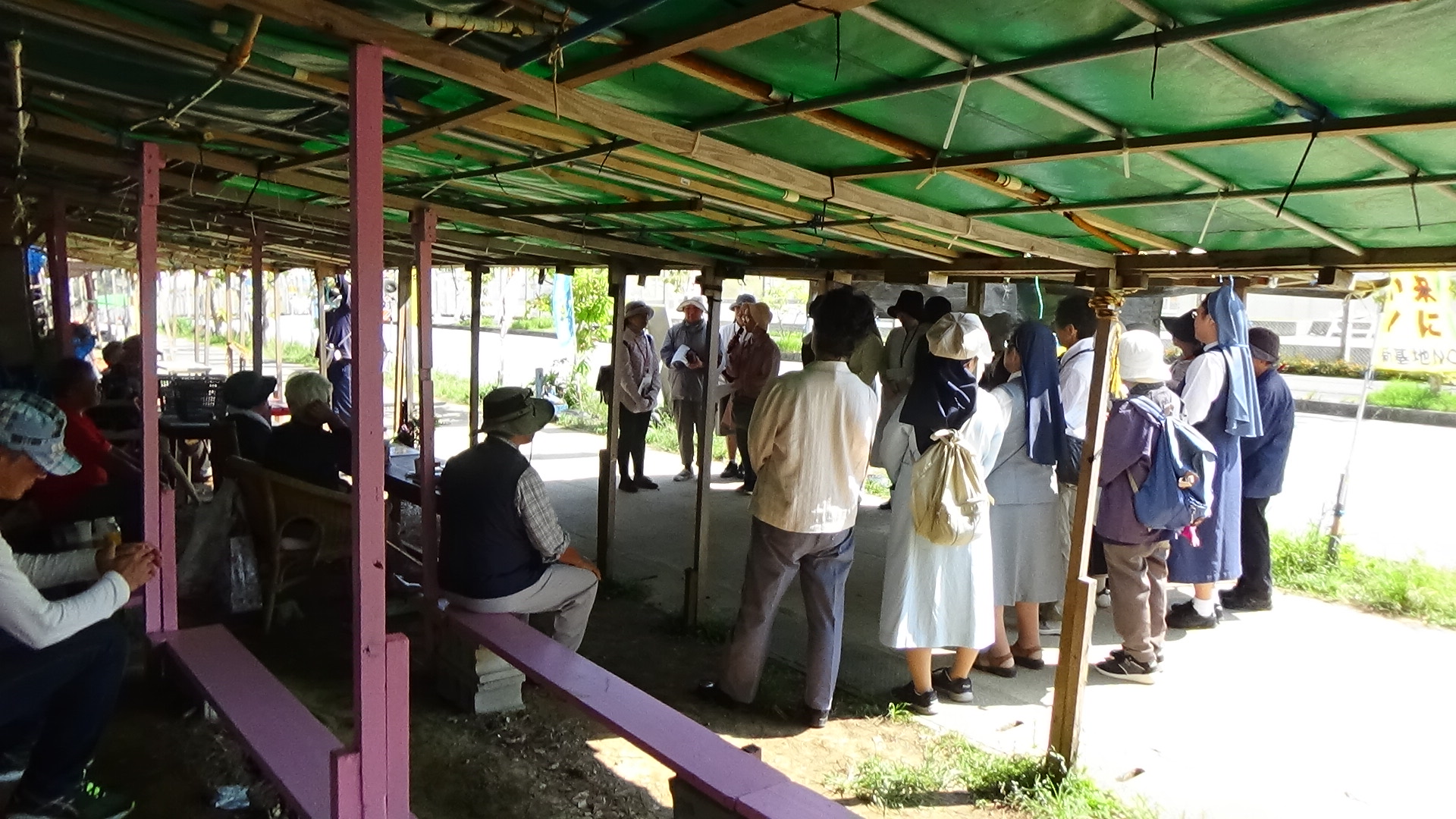 Sometime past 13:00pm, we learned that a SP endorsed with a power to arrest, who is Japanese and works within the US military base, was taking pictures of the protest participants in the Tent without our permission. Many voiced the protest.
"What authority does he have to take our pictures?"
"Stop illegal picture taking!"
The number of participants today peaked 75.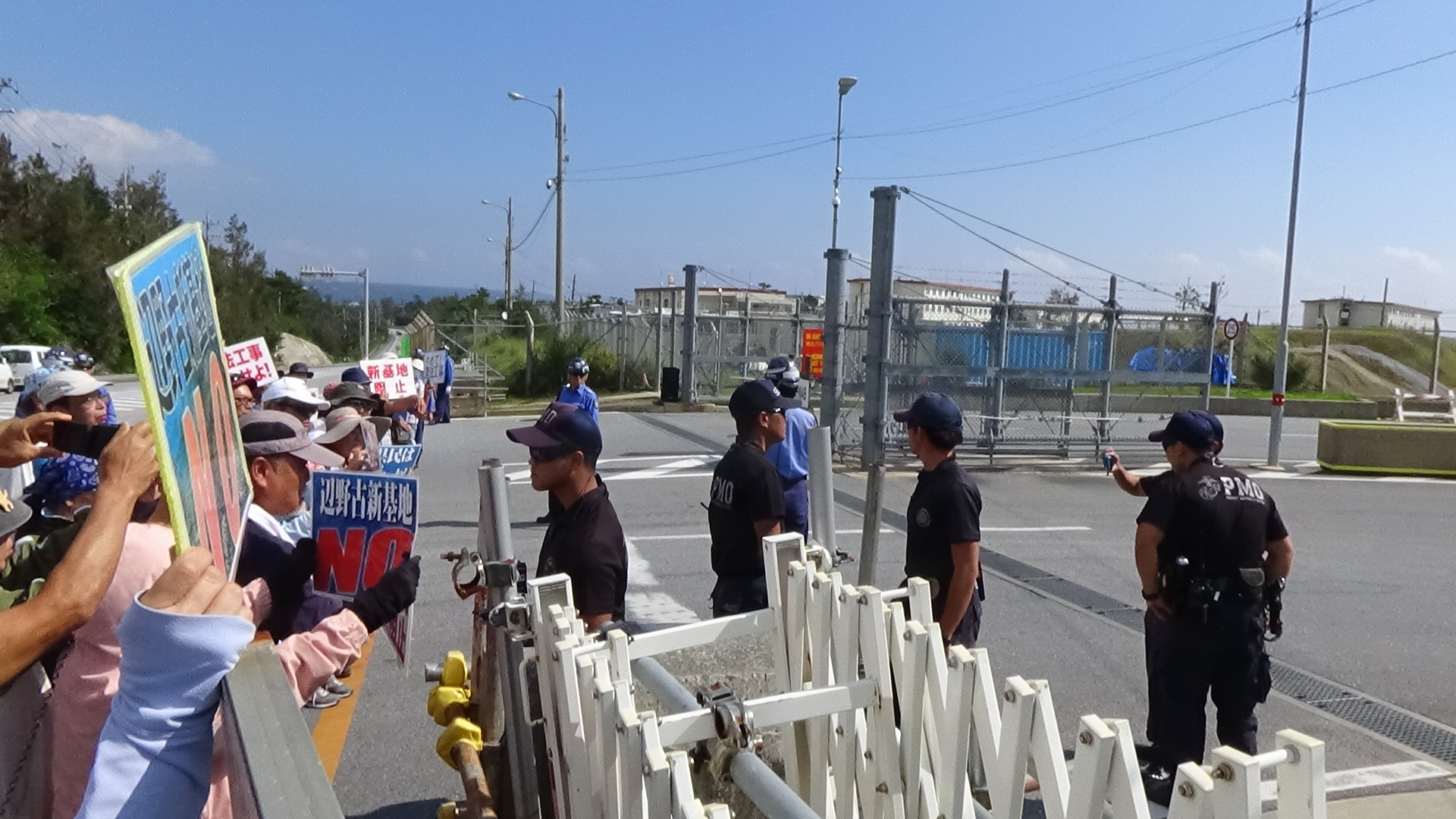 (On the Sea)
Twelve canoes and 2 vessels to protest on the sea. The floats have not been placed yet, but they will be in place within several days. The orange balls lined up on shore in the picture are the floats that are to be placed from Ohura Bay to Henoko Point to stop the canoe members coming into the landfill site to protest.