(In front of the Gate)
This is the last day of the sit-in protest for 2018 (the 1636th day since the start of the sit-in). Recently we were forced to witness the act of dumping soil and sand for landfill, which was the most regrettable and the saddest event. But we cannot lament over it nor give up. From early in the morning, 70 people gathered in front of the Gate to prepare for the last protest for this year, but no truck came for delivery.
At the meeting, we sang songs, danced, and talked about our hopes and plans in the coming year. At the closing, we shouted in chorus to the Camp Schwab "We will stop the landfill and the construction of the new base next year".
A newspaper reported that the cost for hiring private security services to watch and suppress the citizens' protest at Henoko construction site has amounted to JPY26.1billion since October, 2015. Approximately JPY17million per day is spent for the guards to deal with the protest on land and on the sea. Also, for Takae situation, JPY9.6billion has been spent since July, 2016. Where in the world, so much tax money is poured into security services to complete a construction work? In a democratic country, there should not be a construction work that allocates a great amount of funds for security services to enforce its completion when the opposing protest from the citizens is so strong.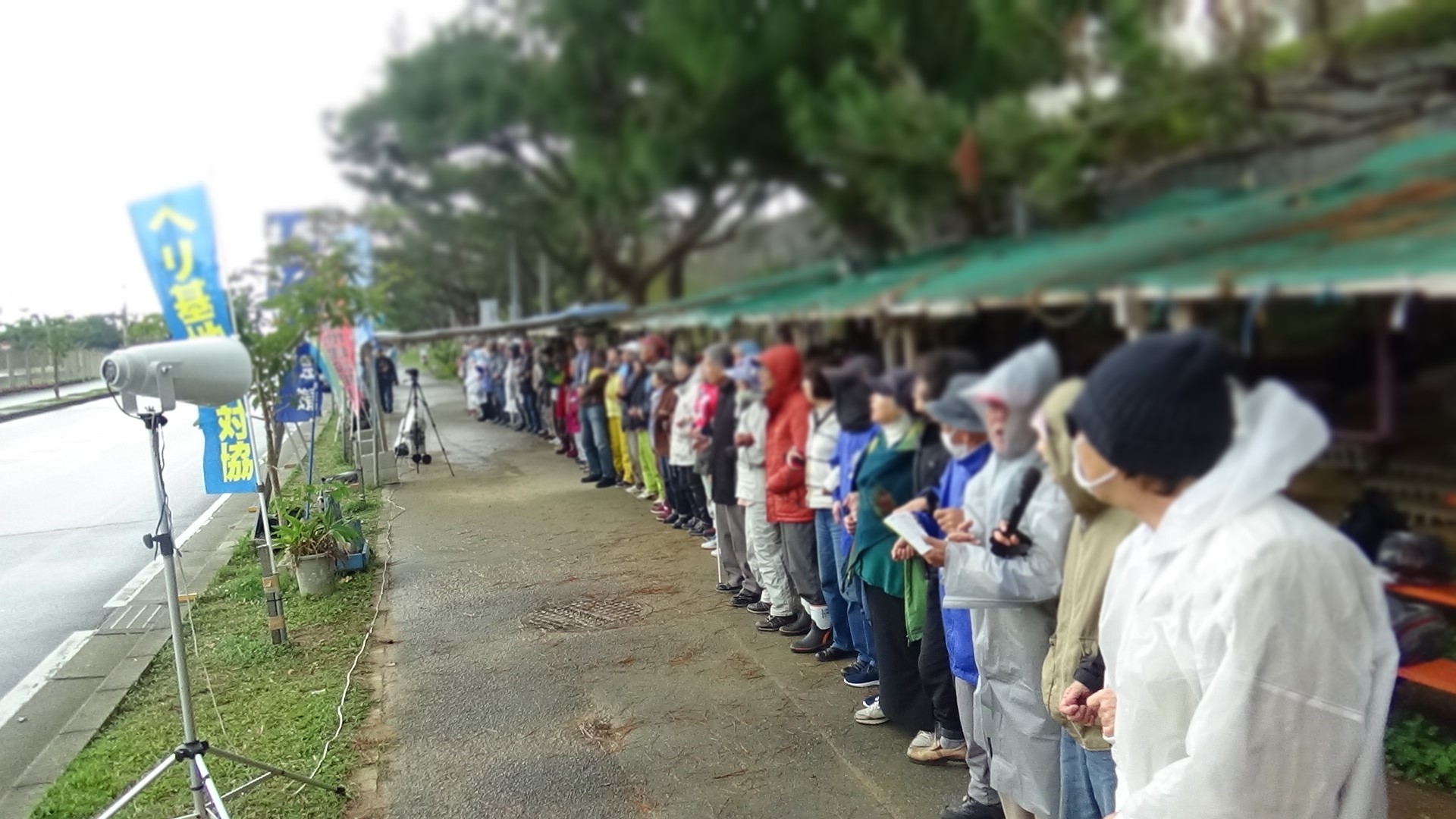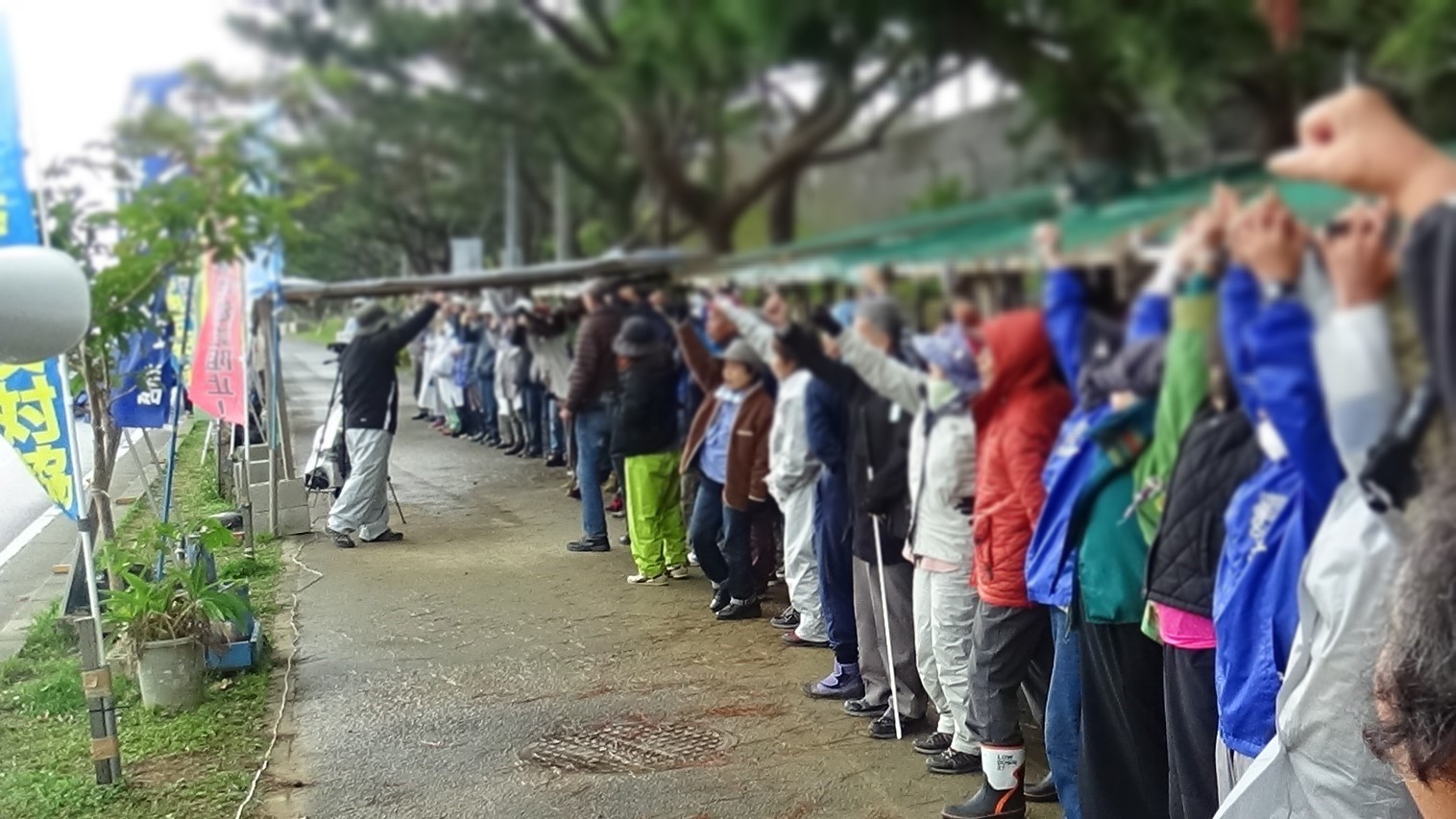 (On the sea)
No protest activities for the day.