(In front of the Gate)
Approximately 80 people including several tens of the members of the Teachers' Union from the mainland joined the sit-in protest; however, all were removed by 40 riot policemen. Three times today, the total of 238 truckloads were delivered by dump trucks and mixer trucks.
A newspaper reported that JPY 52,500,000, required for the landfill along Ohura Bay was not allocated in the budget for the next fiscal year. Because of the discovery of a soft ground along the Bay, the outlook for the landfill is not certain now and will not be brightened by 2020. The landfill work is expected to be prolonged.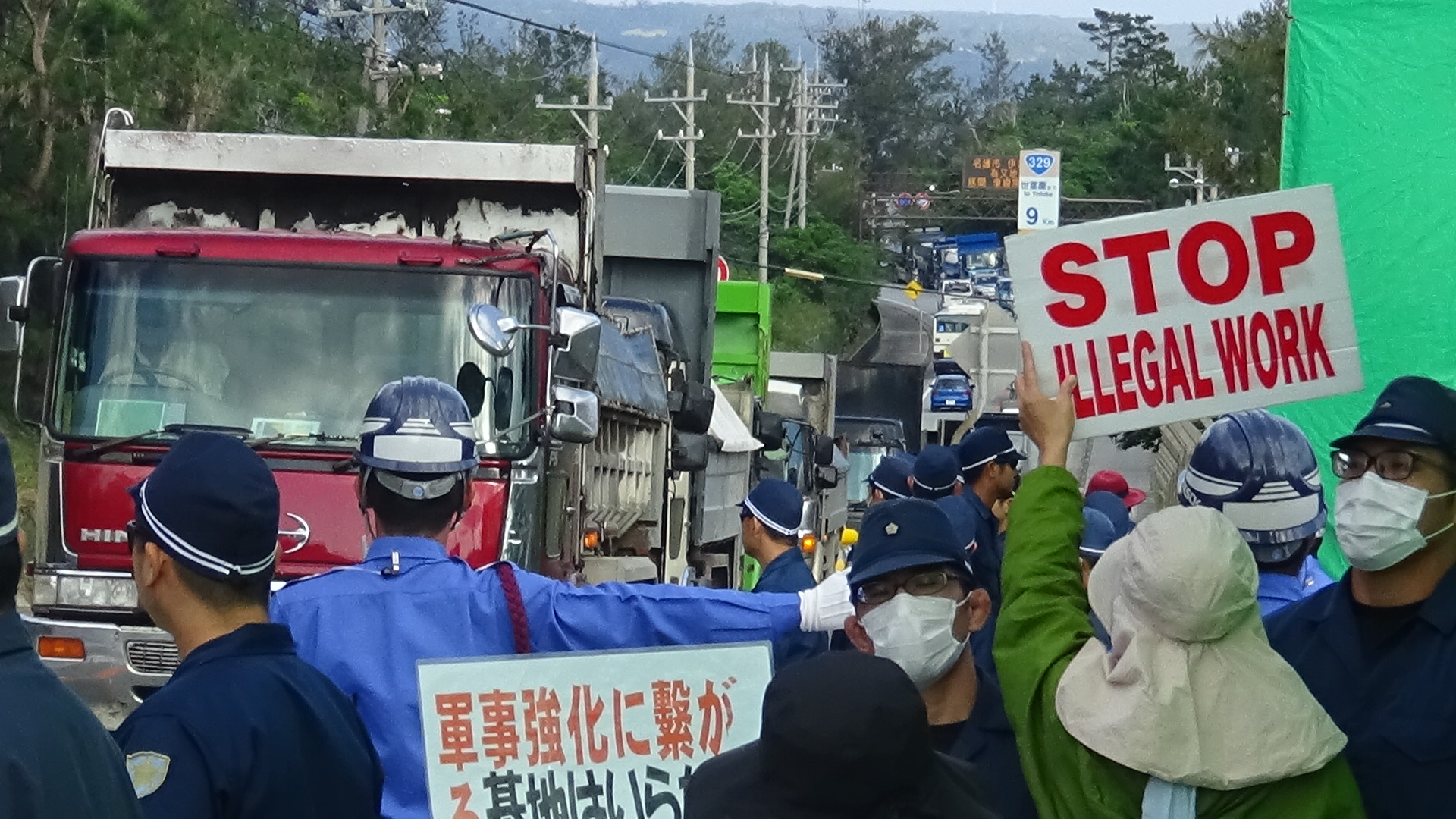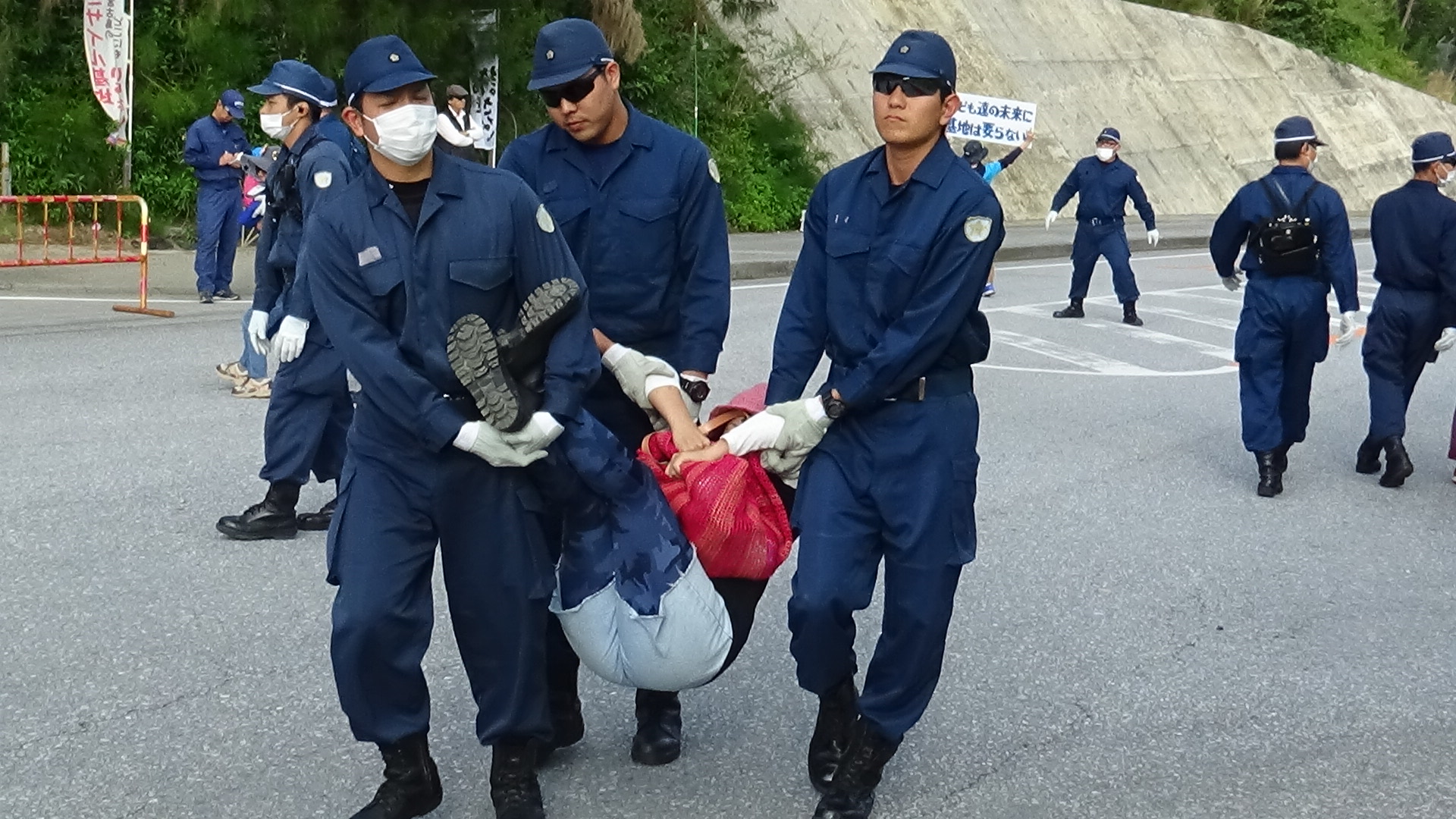 (On the sea)
One boat, 11 canoes, and the total of 20 people on board were out on the sea to protest. It looks like one barge worth of landfill soil and sand was dumped. Due to the strong wind and the large waves, the protest was cancelled by noon.