(In front of the gate)
The number of participants on Fridays is usually small, but on this Friday it went up to 70. The deliveries were made at 9:30am, 12:30pm, and 15:00pm, and the total number of deliveries was 310 truckloads. Dumping soil and sand for landfill cannot be done from land; therefore, the delivered construction material was probably to be used in the military base for the barracks, the roads, and the new pier in planning.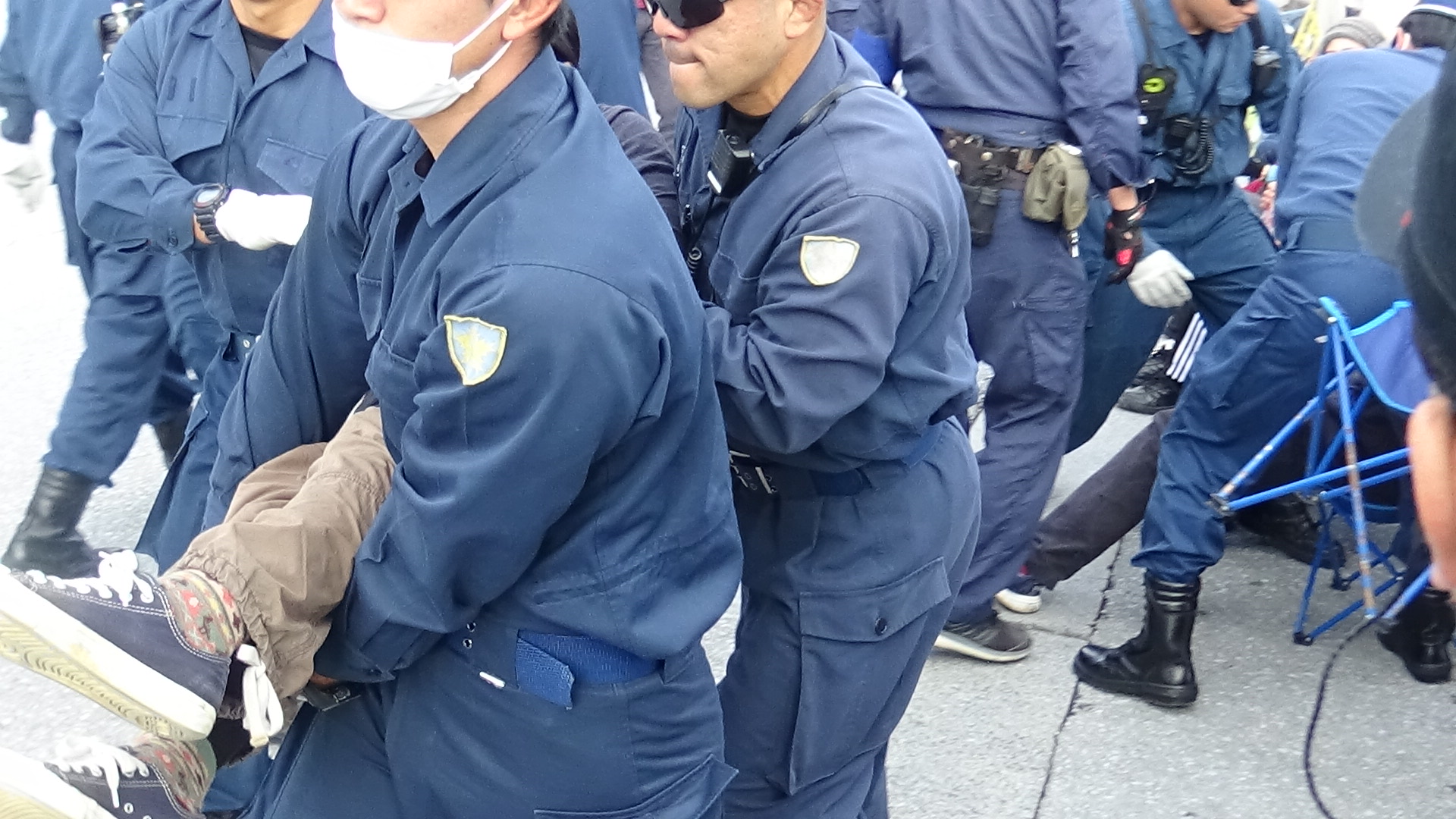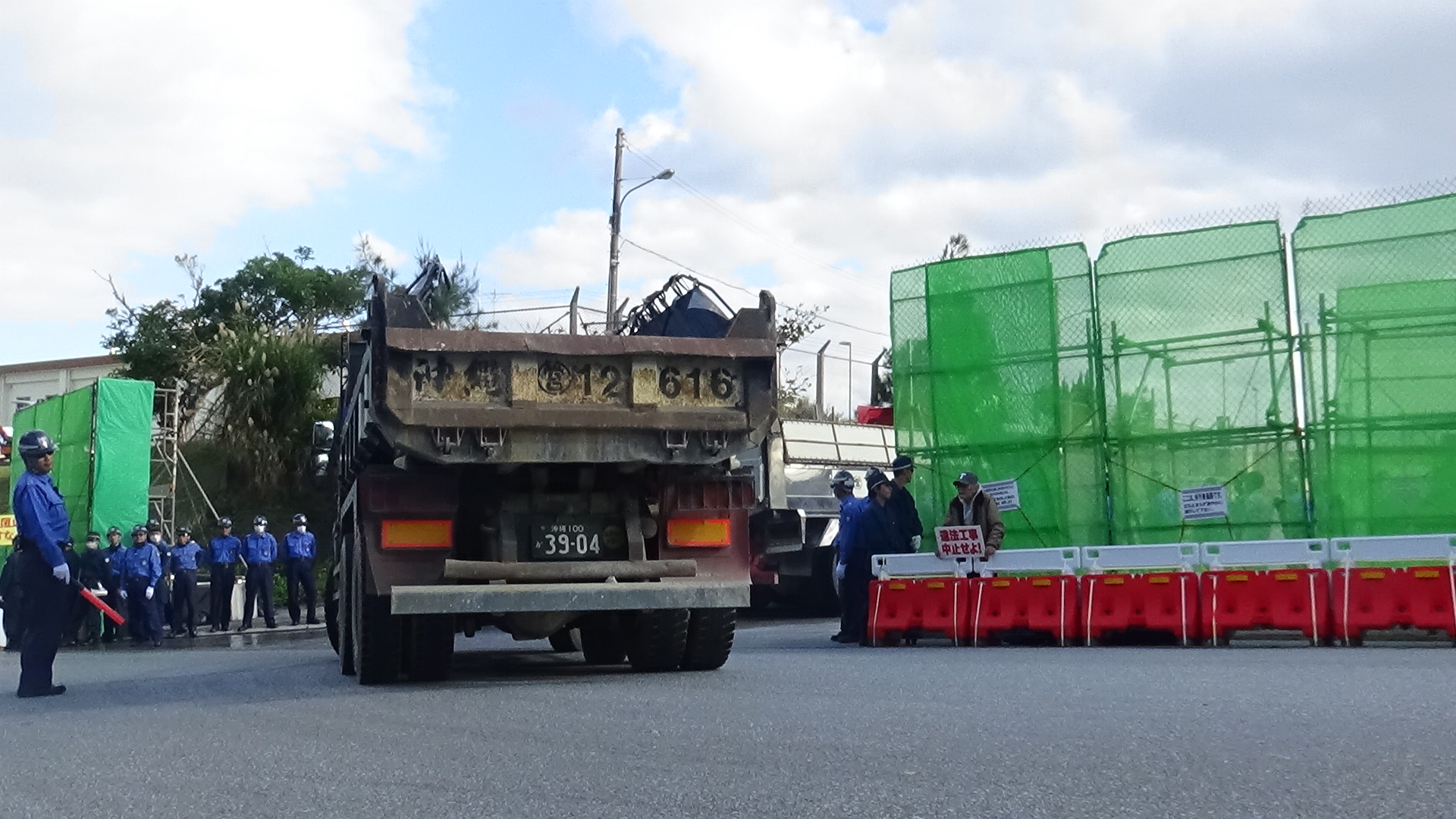 (In front of Ryukyu Cement Pier)
No truckload delivery of soil and sand was made. A belt conveyer on the Pier was being repaired. Carrying sticky red clay might have caused malfunctioning of the conveyer which is designed originally to carry sand. The Illegal act of shipping out the landfill soil and sand turned out to be unbearable even for a machine. No carrier boat left the Pier today.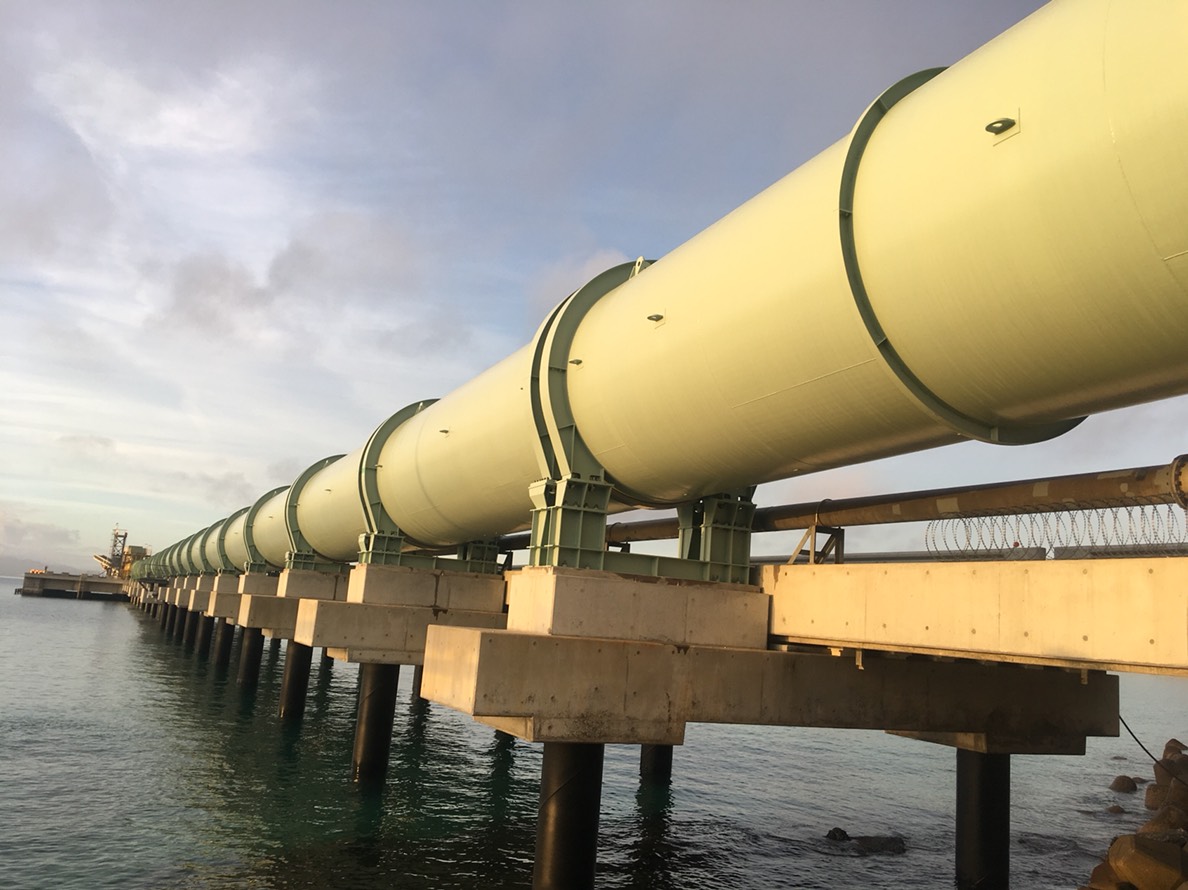 (On the sea)
One boat and 6 canoes were out on the sea for the protest demonstration. Shipping out the landfill soil and sand by boat begins regularly at 8:30am, but it was delayed to 10:00am, possibly due to malfunctioning of the barges.