(In front of the Gate)
Learning that no delivery would be made to the Pier in Awa and to Camp Schwab through the Gate today, many people gathered by the Tent Village. Mr. O, a Chinese student studying Asian History at Hokkaido University, spoke intently to the attendees.
"I am studying the history of China, Korea, and Okinawa, especially interested in the history of segregated Okinawa. I oppose earnestly against the new base that the central government forces on. It will destroy the nature."
We all danced Kachaashi and line dances to Sanshin and vowed to win the referendum tomorrow.
In the afternoon, we went separate ways to facilitate voting. Some stood by roads, while others gave away leaflets.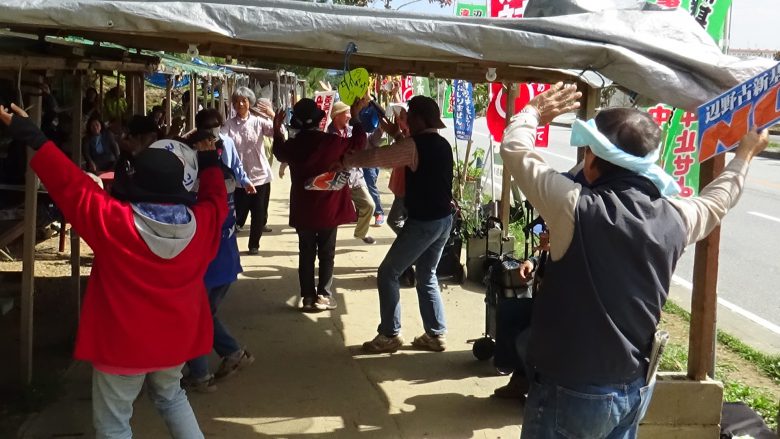 (On the sea in Oura Bay)
Three boats and 14 canoes went out on the sea to protest. A fine weather for the first time in a while, the sea was radiantly emerald blue. Both dumping into the zone 2-1 and construction of n4 seawall were in progress. Our protest rally continued for all day long.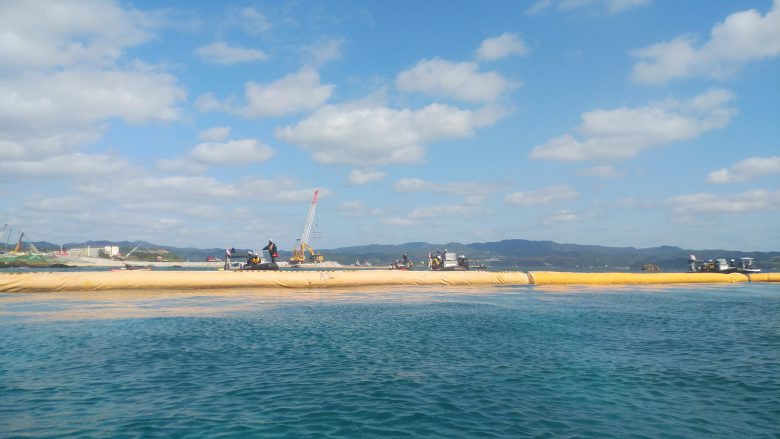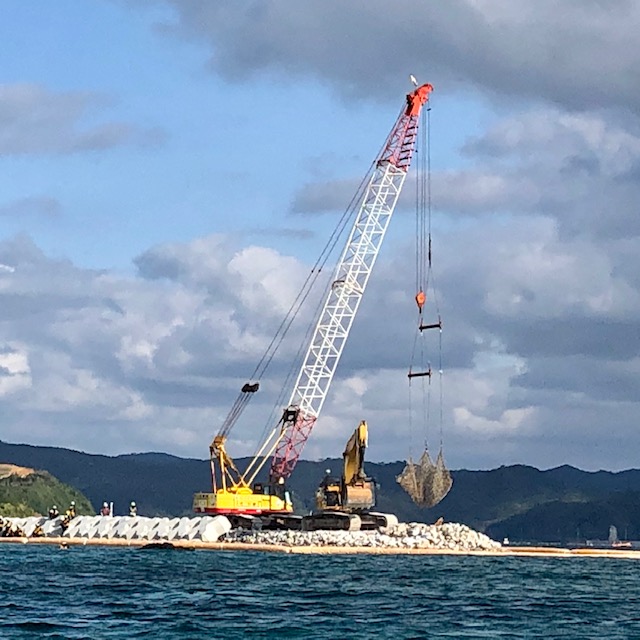 (In front of the Pier in Awa)
No delivery was made for the day.