(In Front of the Gate)
Hot weather continues. By 9:00 a.m., several tens of concrete mixer cars lead by a police patrol car came to the Gate. The concrete is for making wave dissipating blocks (tetrapod). Approximately 30 people sat in front of the Gate and sang songs to boost their spirit, but were removed within an hour by the Riot Police Force that came out of the Gate. One male protestor kept on speaking into a microphone.
"The concrete that you are carrying destroys the sea. Won't you stop carrying now?"
At noon and 3:00 p.m., deliveries were made and 197 truckloads in total were delivered.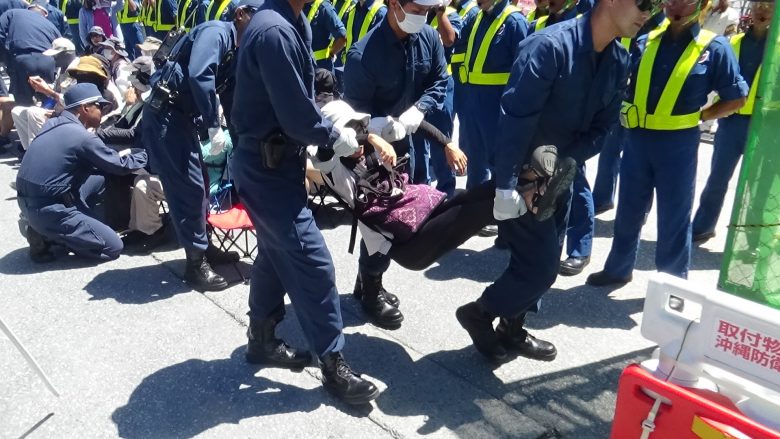 (On the Sea in Oura Bay)
One boat and 10 canoes went out to rally on the sea at the construction site. Many wave dissipating blocks were being dropped into the sea. Blocks are made on site and dropped into the sea. The canoe members went over the floats which rise 80cm high above the water, but all members were caught by the Coast Guard. In the reclamation area, earth and sand were being dumped. The picture below shows a canoe trying to go over the floats.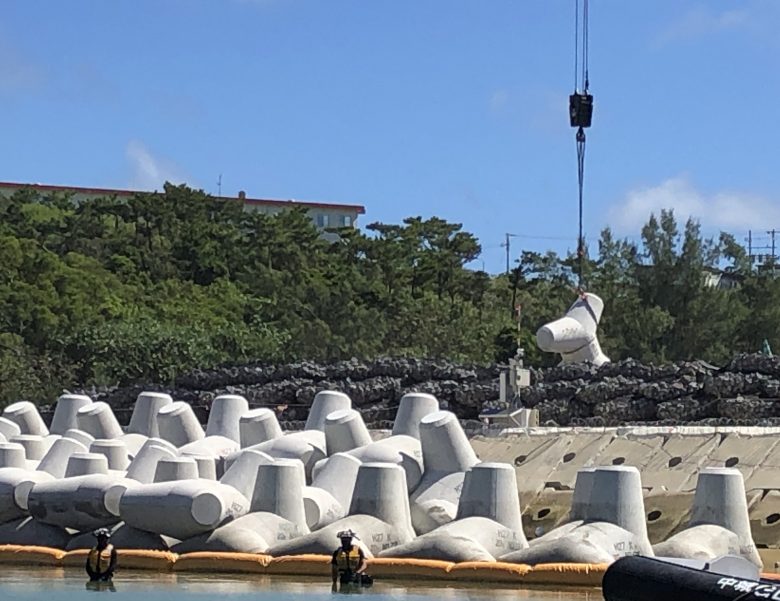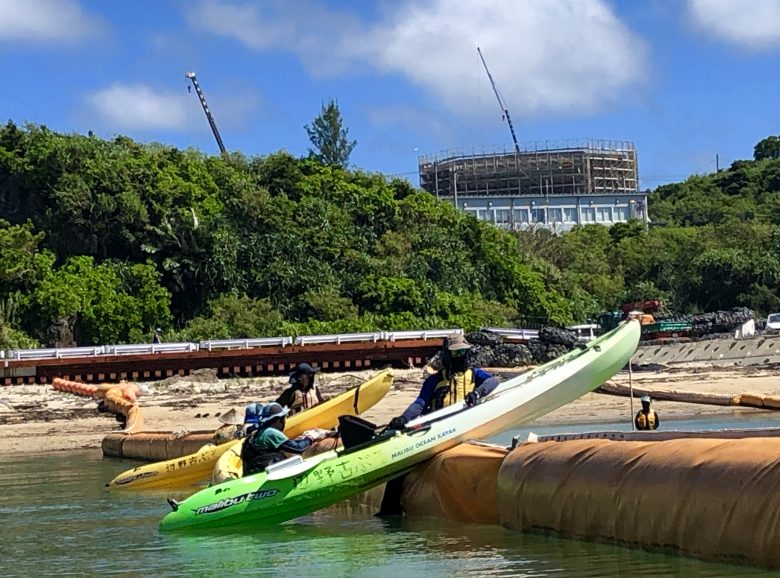 (Protest in Front of the Piers)
At the gate of the Pier in Awa, we successfully detained several tens of trucks behind the Gate by the joint efforts of GOGO Drive Campaign and 30 protestors rallying all day long in front of the gate. Today, a trumpet player came to encourage us. Walking in protest along with the trumpet music made it easier to rally and decreased the number of deliveries.
At the Pier in Shiokawa, 8 people rallied in protest. Delivery of 172 truckloads were made, and the day's work was finished. One cargo ship left for Oura Bay.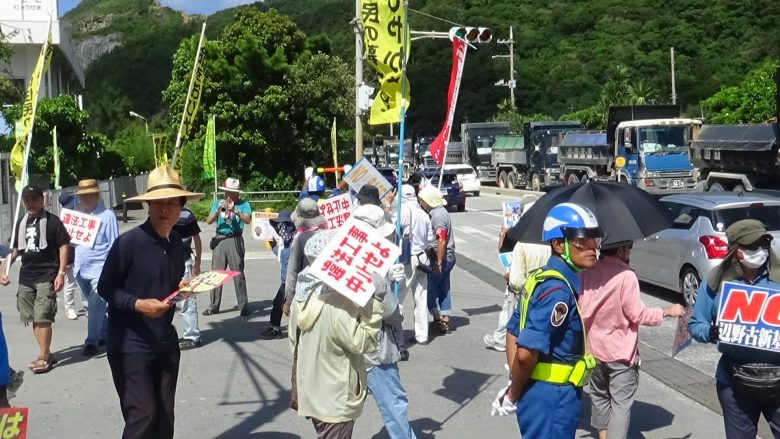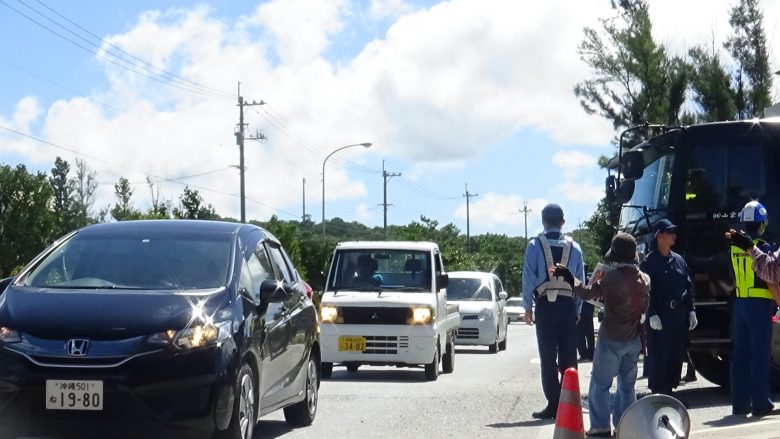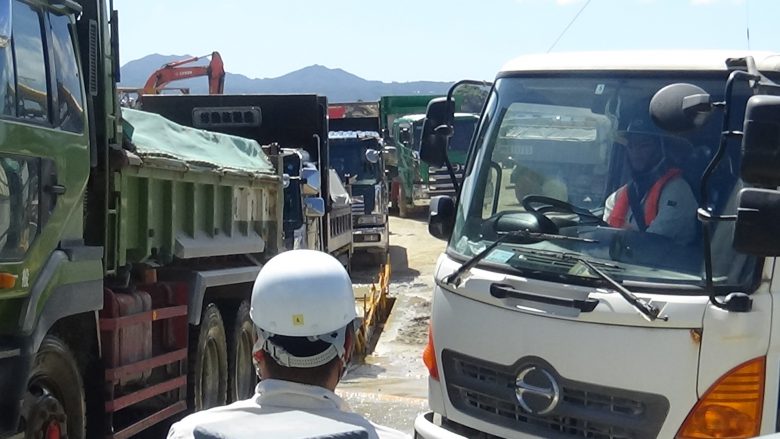 (Other)
On 9th (of Sept.), concerned citizens and Diet members visited Okinawa Defense Bureau and demanded not to purchase earth and sand (rock debris) from Ryukyu Cement Company that has not received an appropriate permit to sell rock debris to be used for reclamation purpose and not to use the ones already purchased. The documentation, obtained via information disclosure request, showed that the request was made in accordance with the mining laws for limestone rock only, and no mention of rock debris. Furthermore, the amount of annual supply is erased with black ink. The Bureau chief Tanaka stated that "there is no contract between the Defense Bureau and the supplier of earth and sand; therefore, I am not in a position of making a response". What an irresponsible answer!
A member of the House of Councilors, Mr. Iha Yoichi, demanded that "the Bureau must respond. Legality of a big construction work is in question. The Bureau should make inquiries to the local Bureau in charge of the construction and clarify the matter."