Another accident was caused by a US military aircraft. This time 3 flare bombs were dropped in Igei residential area of Kin Town. The head quarter of U.S. forces in Okinawa admitted that the bombs were used during a training at Camp Hansen and apologized through the Okinawa Defense Bureau. The bombs were dropped only 15 meters from a highway and close to a cattle barn. Citizens living in the neighborhood were shocked and said that: "The flares reached the ground close to a public school and the city hall. Someone certainly will get injured when there is no way of knowing if a shot is fired. Our biggest concern is safety of our children." The mayor of Kin Town expressed his anger, saying: "The fact that military debris dropped on residential grounds is absurd and extremely disturbing" and demands the U.S. Army to stop the trainings immediately.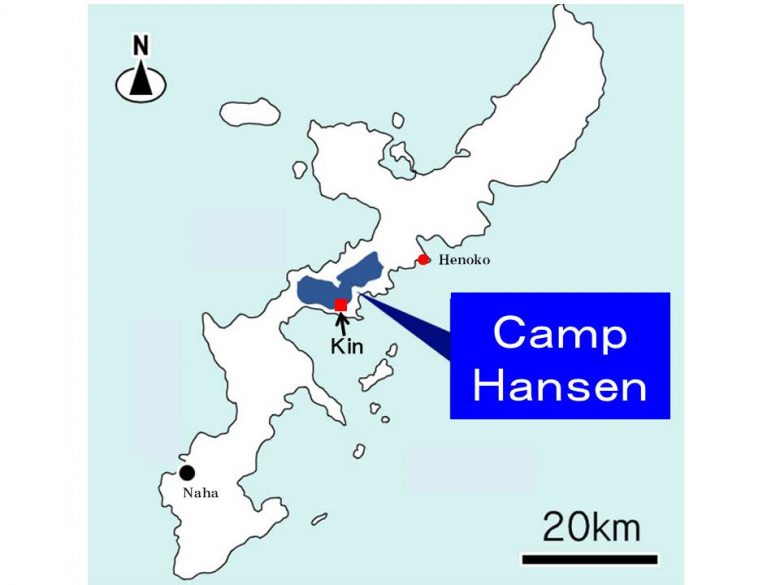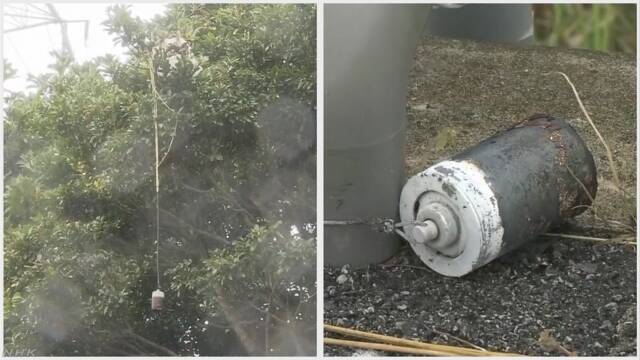 (In front of Camp Schwab Gate)
Suddenly the temperature dropped, and the weather got cold. Since it also continued to rain lightly, we shivered during protesting. Nevertheless, the women in the protest were energetic; danced a Kachaashi in a circle and encouraged participants to do a line dance. The riot policemen just stood there gazing without saying anything. Okinawa fights with the Sanshin, with dances and songs. Could it be that having been confronted with endless aggression under American rule we needed to develop a bright spirit that can easily lift up our heavy hearts? Don't we want to cast away political oppression and simply celebrate life? It's the only way for Okinawa to deal with its suffering.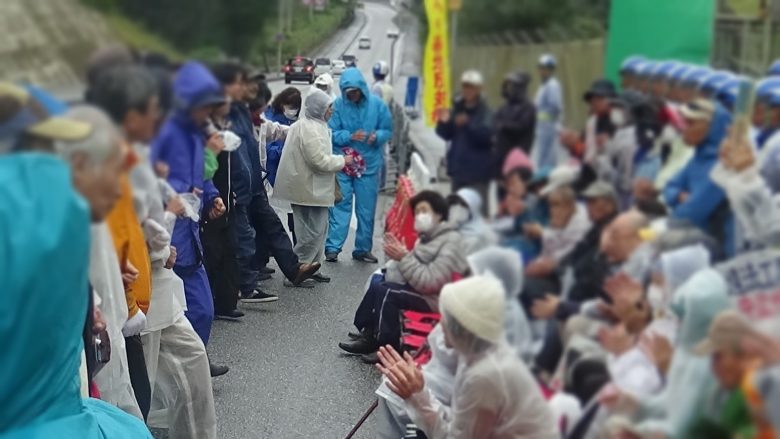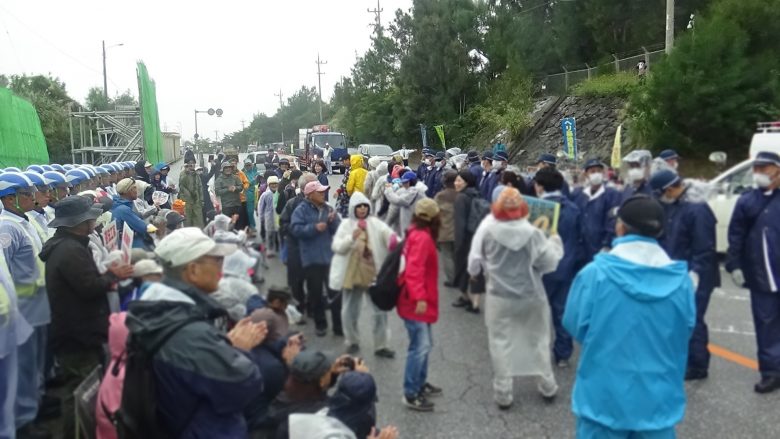 (In front of the Ryukyu Cement Pier in Awa)
Today there was again no sign of any cargo ship at the pier, only the dumptrucks with loads of earth/sand. The rain caused bad sight, and the deliveries were made cautiously. At 9.20 a.m. 72 loads were delivered, but no delivery after that.
The protestors reported on the peace movements at their hometowns and promised to stand with Okinawa in solidarity.
Today there was no shipping operation at Shiokawa.