Approximately one year has passed since the start of dumping earth/sand for landfill. At Ryukyu Cement Pier in Awa where loading to cargo sips takes place, Intensive Action on Sea was conducted by the canoe team with participation of 66 canoes, 2 rubber boats, 5 boats, and 150 supporters on land. They called to each other and pledged, "Let's keep it up till construction of the new base is stopped!" One of the co-leaders of All Okinawa Conference, Mr. Inamine Susumu greeted the participants, "Let us connect ourselves one by one to strengthen and extend our power. We will win!"
There was no cargo ship at the pier. The Defense Bureau, knowing that the Intensive Action would take place, decied to cancell the day's operation for the cargo ships. One of the participating canoe members from the mainland told us excitedly, "No landfill work in operation today, which was kinda let down. But no landfill work is good. Although by default, it is still a win."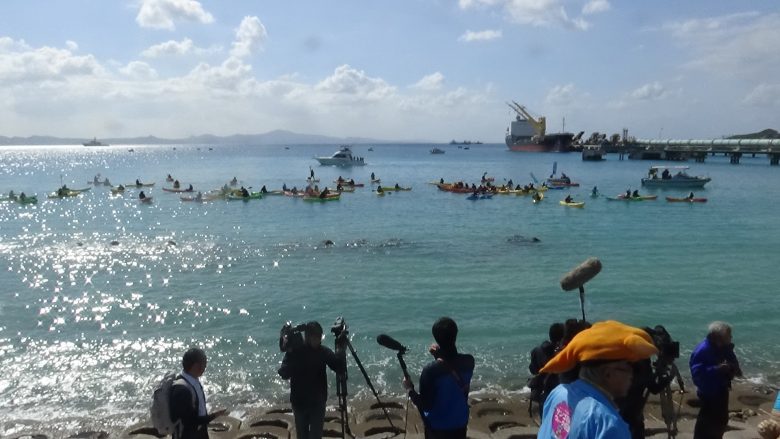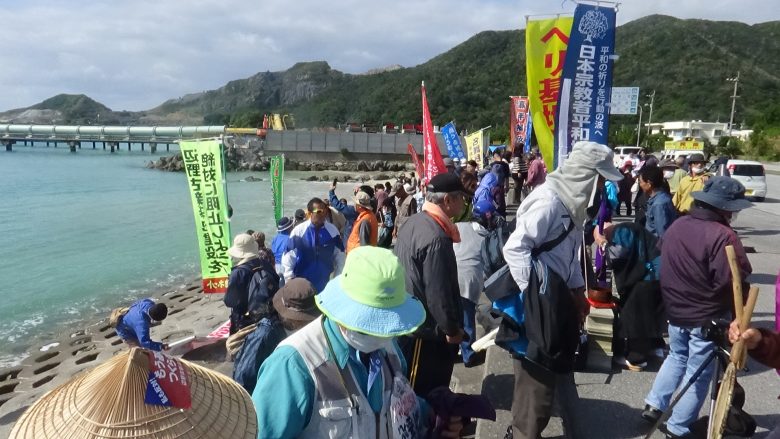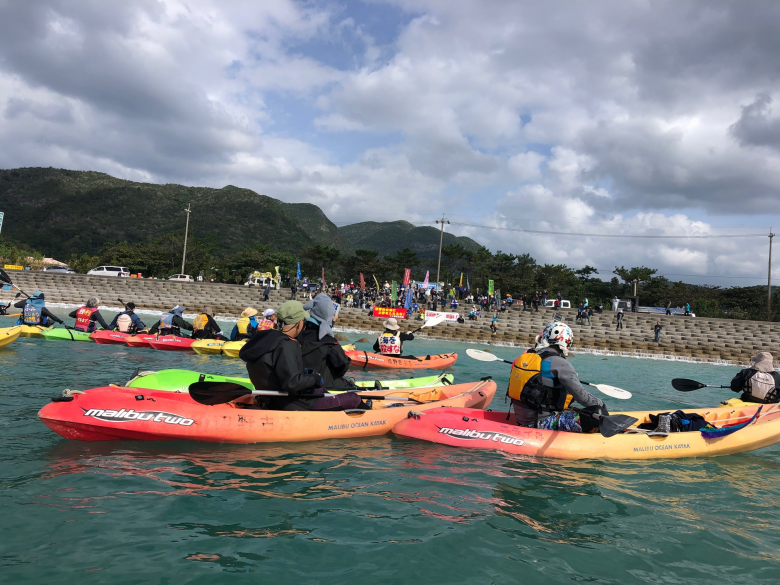 (In front of Camp Schwab Gate)
When a woman takes hold of a microphone, the air in front of the gate changes drastically. A woman from Ginowan City spoke in Uchinaguchi (Okinawa dialect) to the riot policemen. Quite different from the way men talk, rough and sharp criticism, women's talk penetrates quietly into the listeners' heart. The riot policemen were listening solemnly.
Including 35 members of Consumers' Cooperative of Miyagi Prefecture and that of Fukushima Prefecture, the total of about 80 people were still calling out in protest at 3 p.m.
Deliveries of 197 truckloads were made.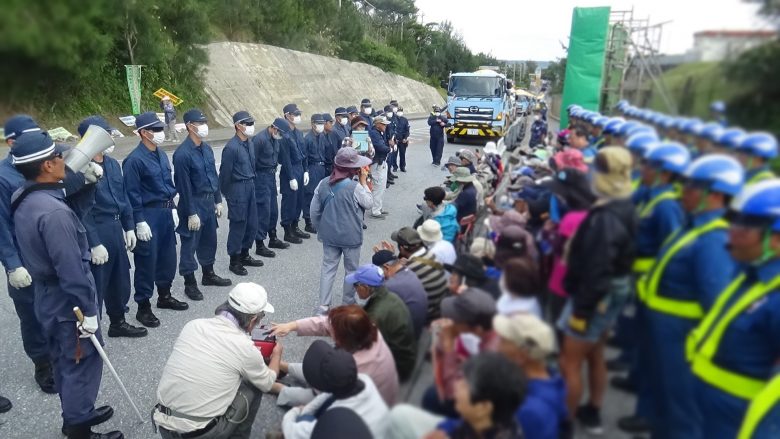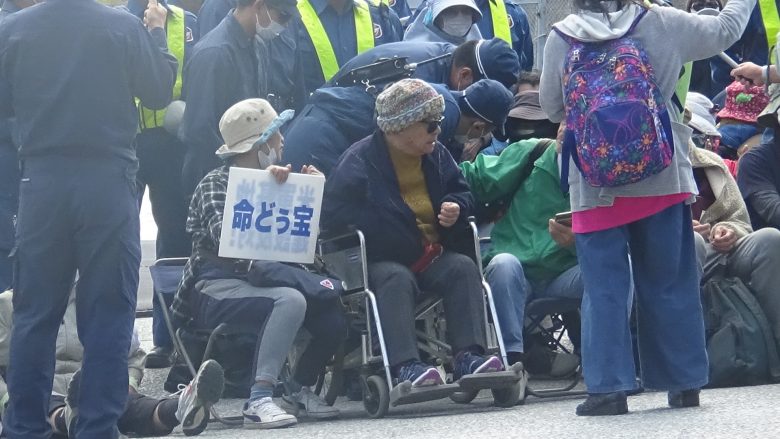 (In front of Ryukyu Cement Pier in Awa)
Although no loading to a ship was made, deliveries of earth/sand to the stock yard in the pier gounds were made. The stock has reached 10m high, of which red soil is likely to flow into the sea when it rains hard. Civic organizations have requested the Prefectural Government to instruct the Defense Bureau to cover the stock with blue sheets, but no measure has been taken.