The Self Defense Bureau did not include the improvement cost of the soft seabed in the Oura Bay in its budget, which has been going on for 3 consecutive fiscal years of 2018, 2019, and 2020. Construction of the new base will be slowed down and further prolonged.
The Defense Bureau admitted for the first time 2 years ago the existence of a soft seabed reaching 90 meters deep from the water surface in the Our Bay. Construcion for improvement requires a permit from the Governor of Okinawa Prefecture, but Governor Tmaki is firm on his decision not to issue a permit.
Construction of the new base in Henoko is taking place now without a set schedule nor an approved budget. Where in the world do you find such a public work? As per the estimate made by Okinawa Prefectural Government, the cost will be as high as 2.55 trillion yen, 10 times more than the original plan.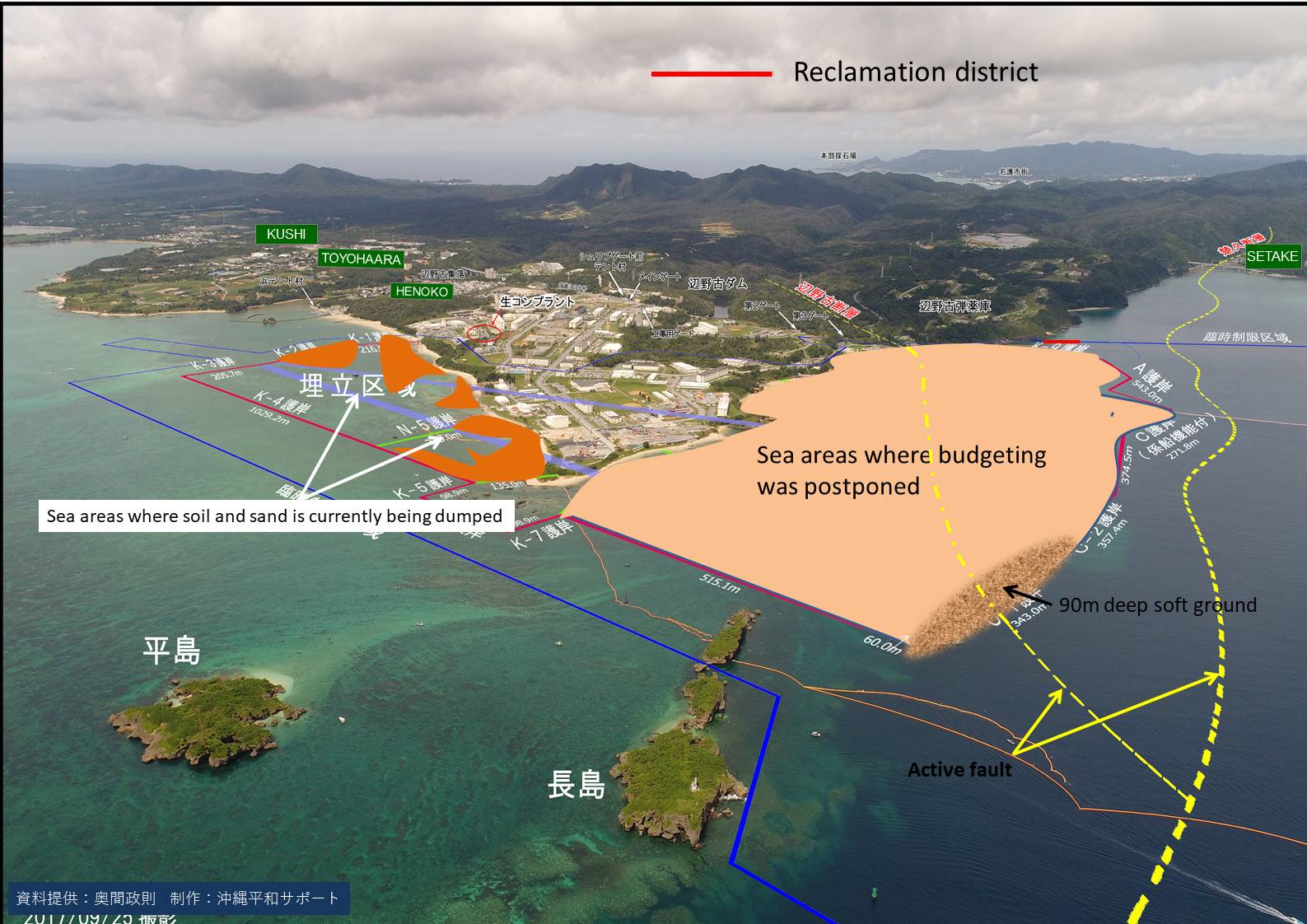 (In front of Camp Schwab Gate)
While 20 members of the Kyushu district civil service association were watching across the road, about 30 people resumed the sit-in protest. In the intermittent rain, the protestors held placards that read, "Do not destoy the corals" and "The new base will put our lives in danger".
Construction material of 117 truckloads was delivered.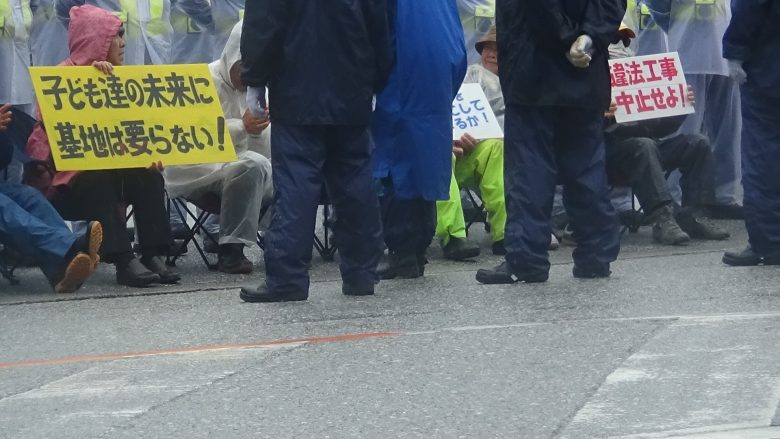 (In front of Ryukyu Cement Pier at Awa)
Dump trucks are now entering the Gate from both ways of the road. Dump trucks coming from the north quarry used to line up 30-trucks long occupying a half the road, which caused passenger car drivers to complain. Now the dump trucks pass the gate, go streight ahead for 5 km, and turn around to come back to the enrance, which allows several dump trucks to enter the gate at one traffic light. About 20 protestors, however, kept on protesting and slowed down the truck traffic entering the gate. In the intermittent rain, the rally continued all day long. Earth/sand of 518 truckloads were delivered, and 2 cargo ships left the pier.
No shipping operation took place at Shiokawa Pier due to high waves.