The previous day, 30 persons visited the Okinawa Defense Bureau and inquired about a legality of protesting the newly installed barricades, and the Okinawa Defense bureau emphasized that there is no legal problem with occupying the road.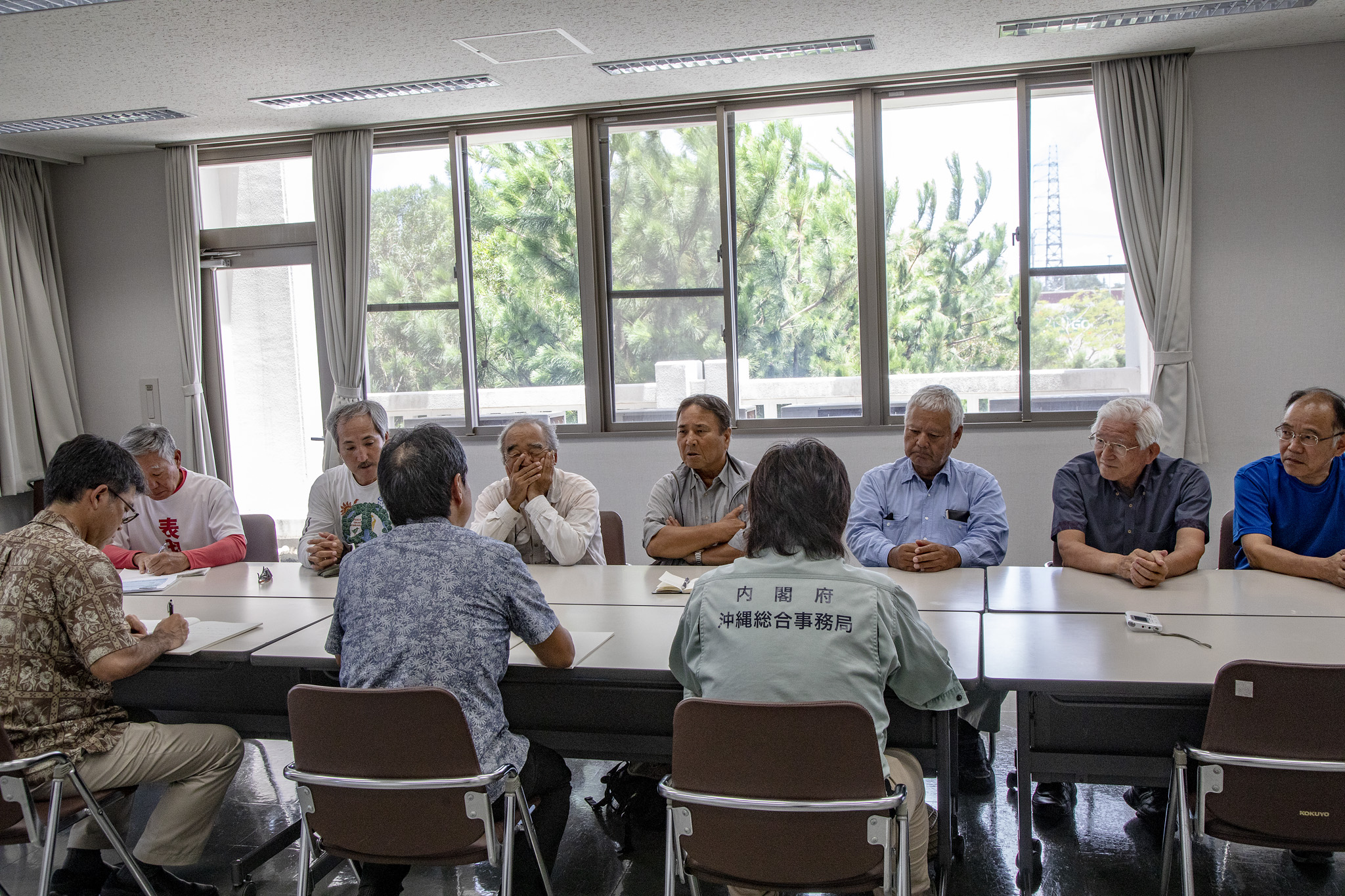 (In front of the gate)
At around 08:30, 60 residents sat down in the space (width approximately 1 m) between the traffic control equipment (Barriroad). At around 09:00, around 30 riot police mobilized and removed the residents one after another.
Number of times vehicles entered: 3. Total number of entering vehicles: 411.