( in front of gate)
About 70 people sat down to protest at 8:30 in the morning under the rain after the prefectural governor Onaga declared a revocation of contract that the former prefectural governor wrote to reclaim the sea for US base. About 50 riot police forcibly removed one after another pushing them inside of an iron fence that was made just for this protest, however the dump trucks with sediment went into the gate but they were 20 minutes late. The number of the demonstrators of this day was 140, but the number of the dump trucks was 405. Ships with sediment being brought onto it were identified at the Shiokawa Bay.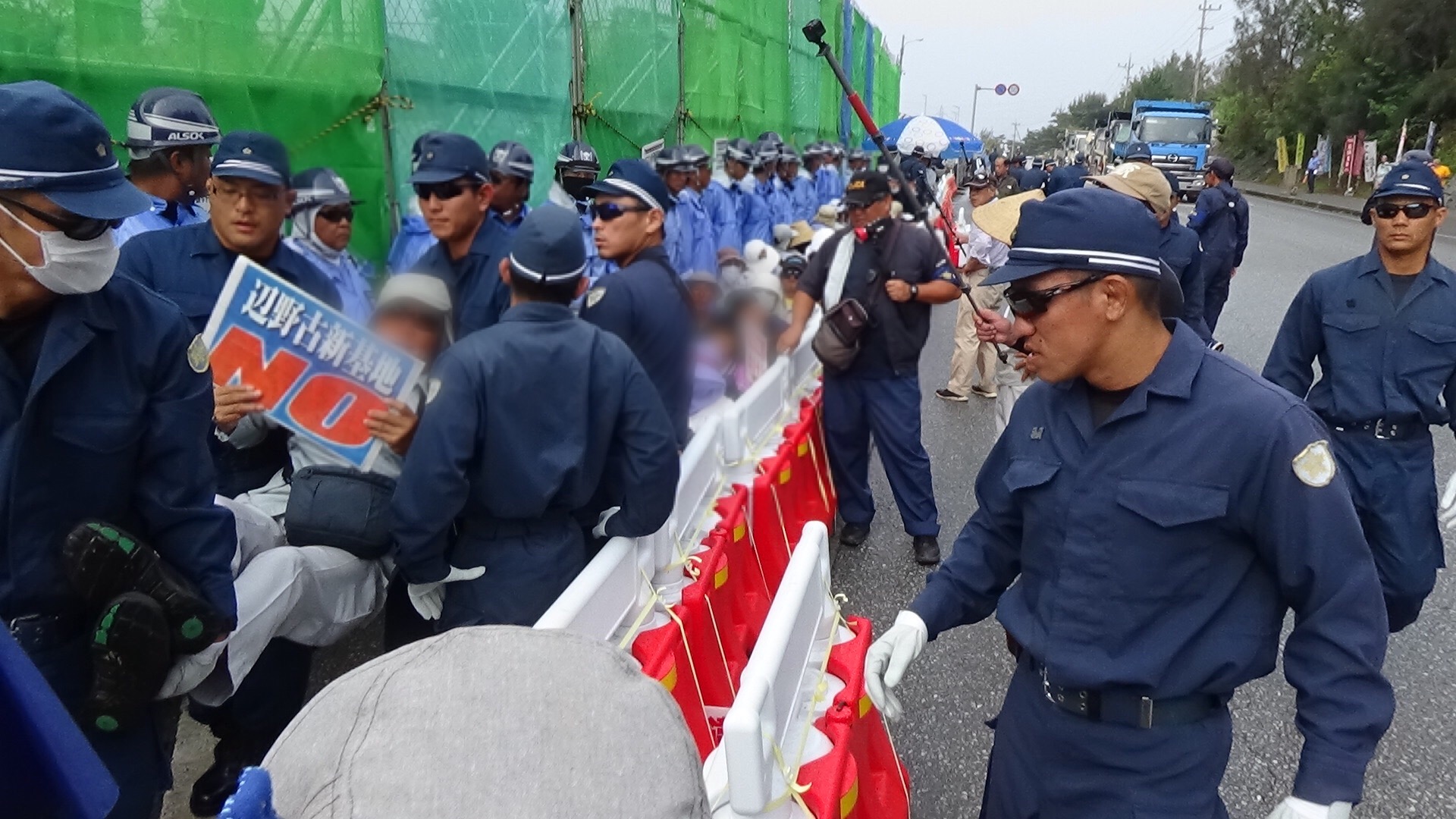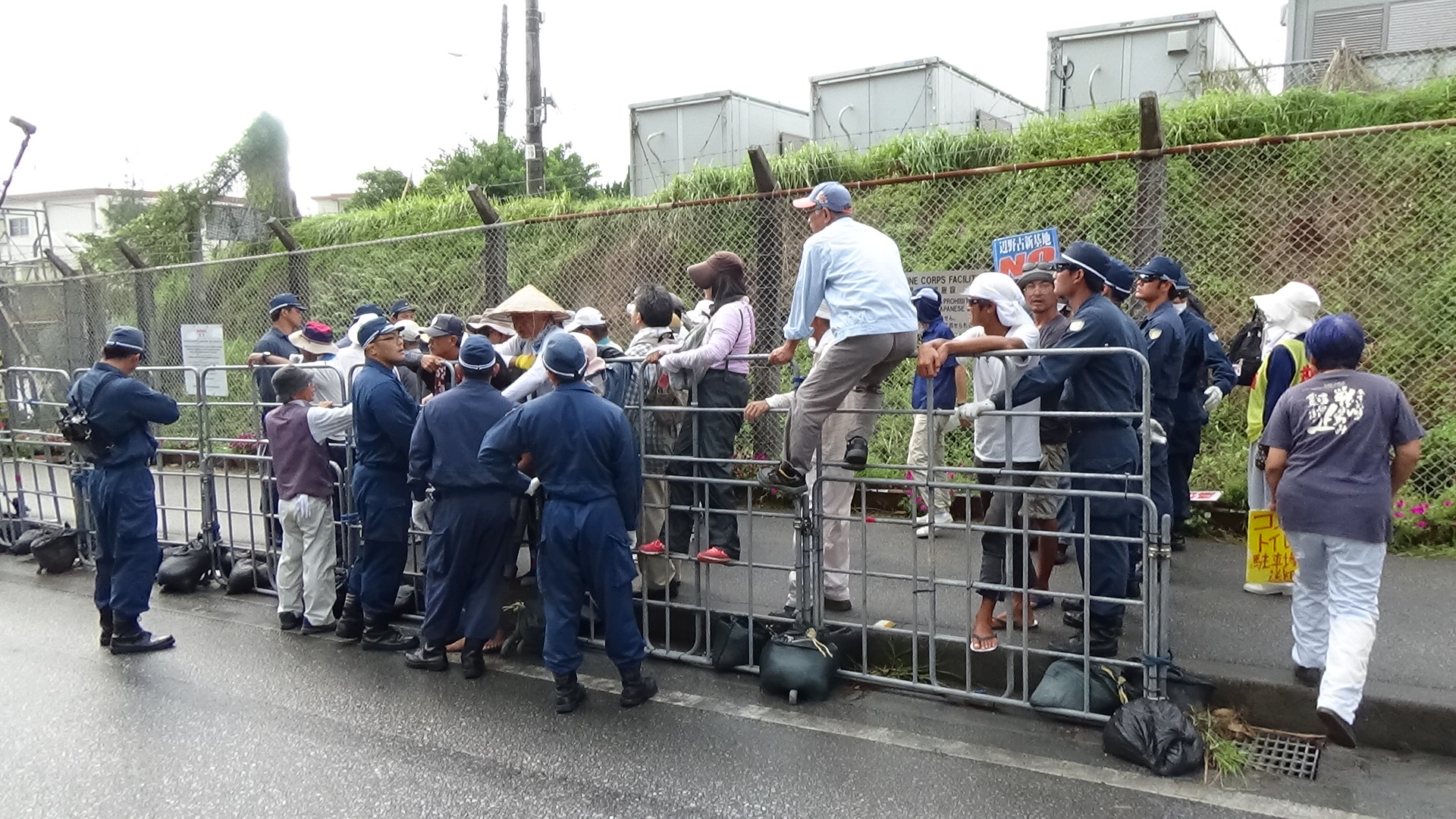 (peace candle action)
The peace candle action has been held in front of the camp Shuwab every Saturday evening since 2004.10 people joined the action against the people on the streets to protect the Oura bay and to stop the construction of Henoko US base for the future generation. Toguchi's daughter, who was 2 years old, was with her mom when she started the protests and even she, was painting pictures on the streets when her mom was doing it. Now she is 16, and follows her mom's path, preparing the candles briskly.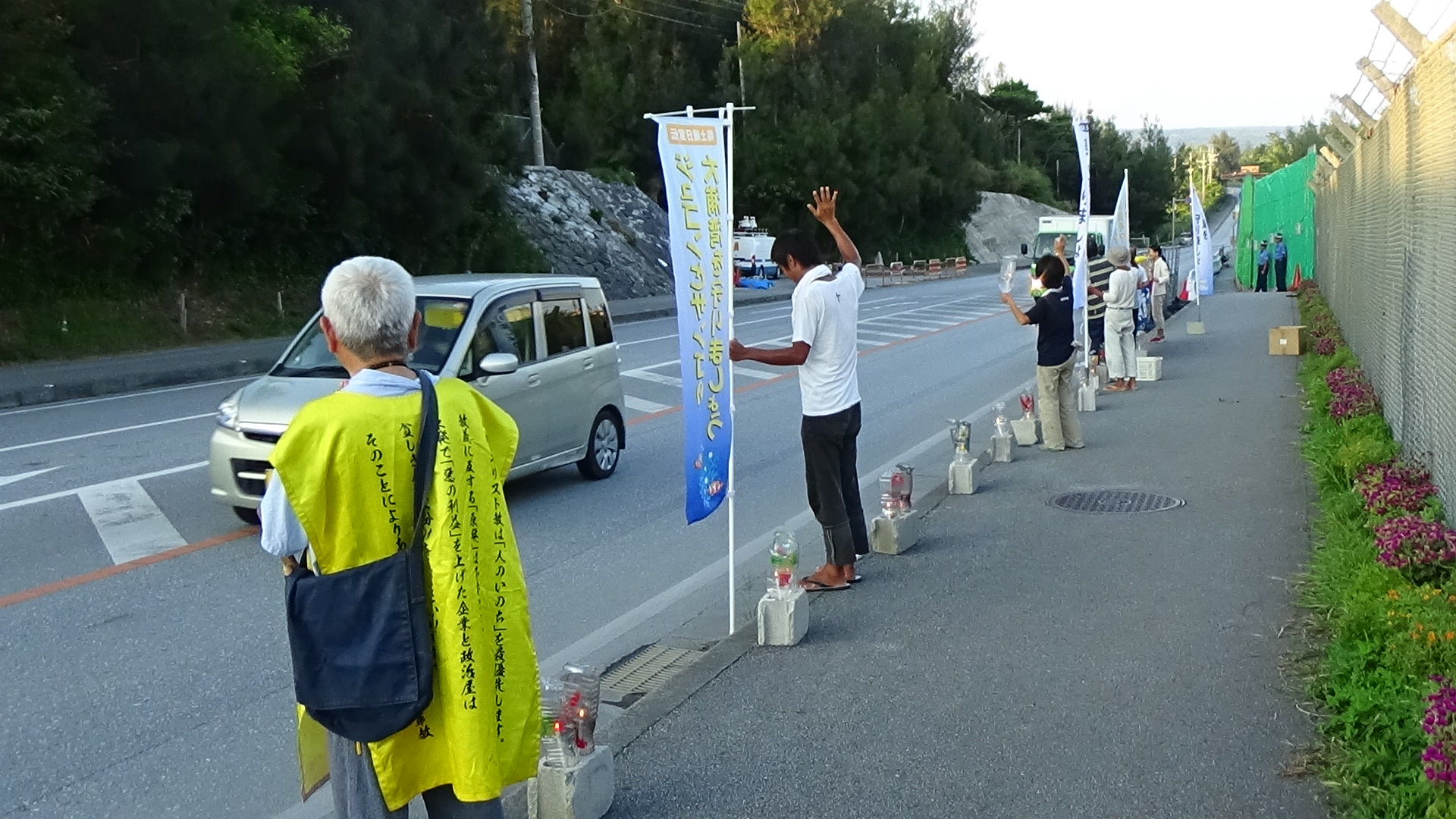 (demonstration on the sea)
16 people, on 3 boats and on 12 canoes, did the protest. Being put concrete blocks in the ocean at the shore was identified. In spite of the prefectual governor Onaga's declaration of revocation of contract, the construction went on. A sea-turtle which lays eggs during this season was found wandering inside the float. It looked the turtle was shocked to see the sea was being changed.