(In Front of the Gate)
Approximately 90 people resumed the sit-in and called out aloud.
"Do not destroy the sea!"
"The Defense Bureau should respect the will of Okinawan!"
The warmer the weather gets, the more difficult exhaust gas from the trucks makes us to breath. I feel sorry for the security service company employees who keep on standing in front of the Gate without wearing a gas mask. The deliveries made 3 times a day from the morning through the afternoon added up to a total of 261 for the day.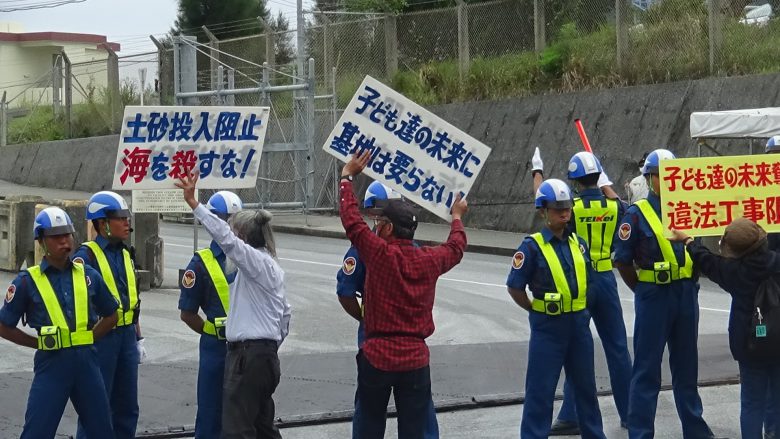 (On the Sea in Oura Bay)
Two boats and 12 canoes went out on the sea to protest. Near the fence, a turtle was found. It used to be easy for turtles to reach the beach, but now being blocked by seawalls and fences, the turtle seemed to have lost his way. The people on the boats were annoyed.
"How can you landfill the beautiful sea where turtles come ashore? Horrible, indeed!"
The canoe members went over the fences trying to reach twice toward K8 seawall and once toward K9 seawall, but all members were detained by the Coast Guard. The picture shows the current status of K8 seawall and the zone 2 (photographed on 11th).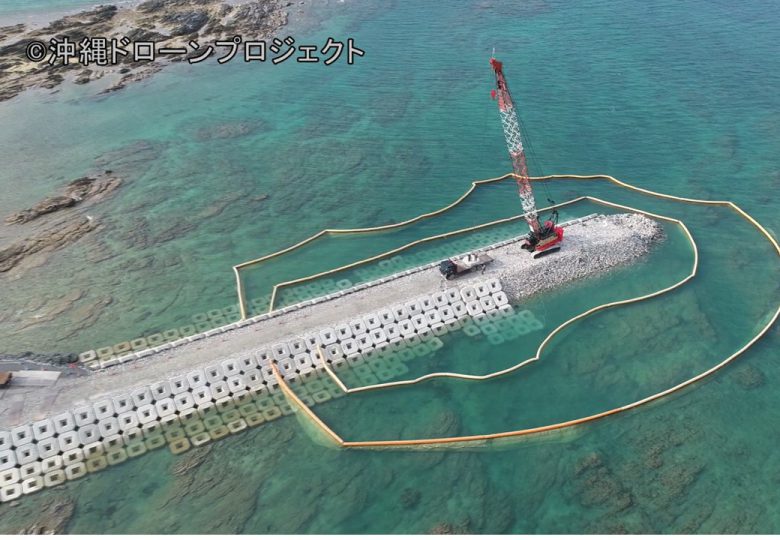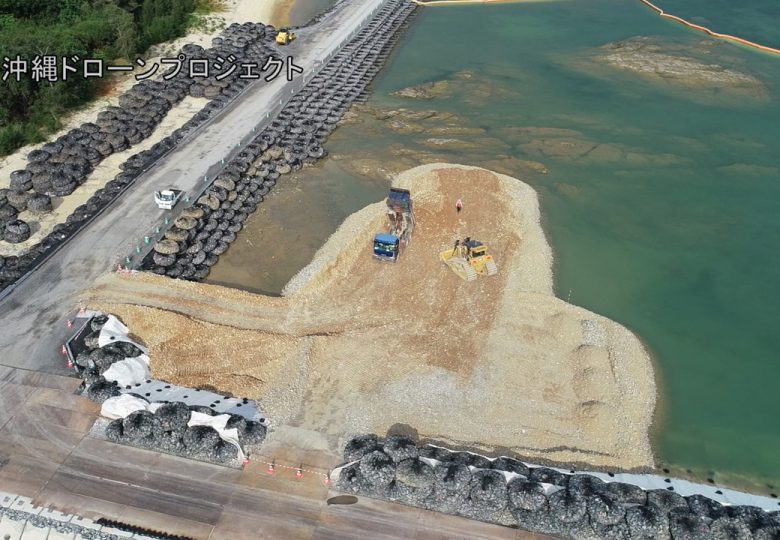 (In front of Ryukyu Cement Pier in Awa)
Although small in number, we rallied all day long. Trucks delivered 455 loads of earth and sand today, and two carrier ships left the Pier.
(Other)
A F35A, the most advanced stealth fighter of the Self-Defense Force crashed into the sea in offshore of Aomori Prefecture. It was the 1st crash incidence of this particular type of fighter in the world. The pilot of the fighter has not been found yet. The government of Japan has already decided to purchase 105 F35A fighters from USA. One fighter costs JPY11.6 billion.