(In front of the Gate)
At 9:00am, 20 people resumed the sit-in, and the number increased to over 60 by a little past 10:00am including 22 students from Wako University in Tokyo. Soon after, a news was broken that the Minister of Land, Infrastructure and Transport stated that the Ministry would suspend execution of the revocation of the landfill permit. The news caused a roar of anger among the protestors. An official notice would be delivered on the following day, and the landfill works that had been suspended since the 31st of August may be resumed any time after the 1st of November.
(Okinawa Defense Bureau)
Approximately over 200 people gathered in protest in front of Okinawa Defense Bureau. The former Nago City mayor, Mr. Inamine, spoke up, "It is inconceivable that an office of Defense Bureau requests for suspension as a private individual to the Ministry of Land, Infrastructure and Transport which belongs to the same government body as the Bureau does. We should not allow such reckless action of Abe Administration that ignores the laws and local autonomy." He led the audience including many mass-media representatives to chant a protest slogan against the Office of Defense Bureau.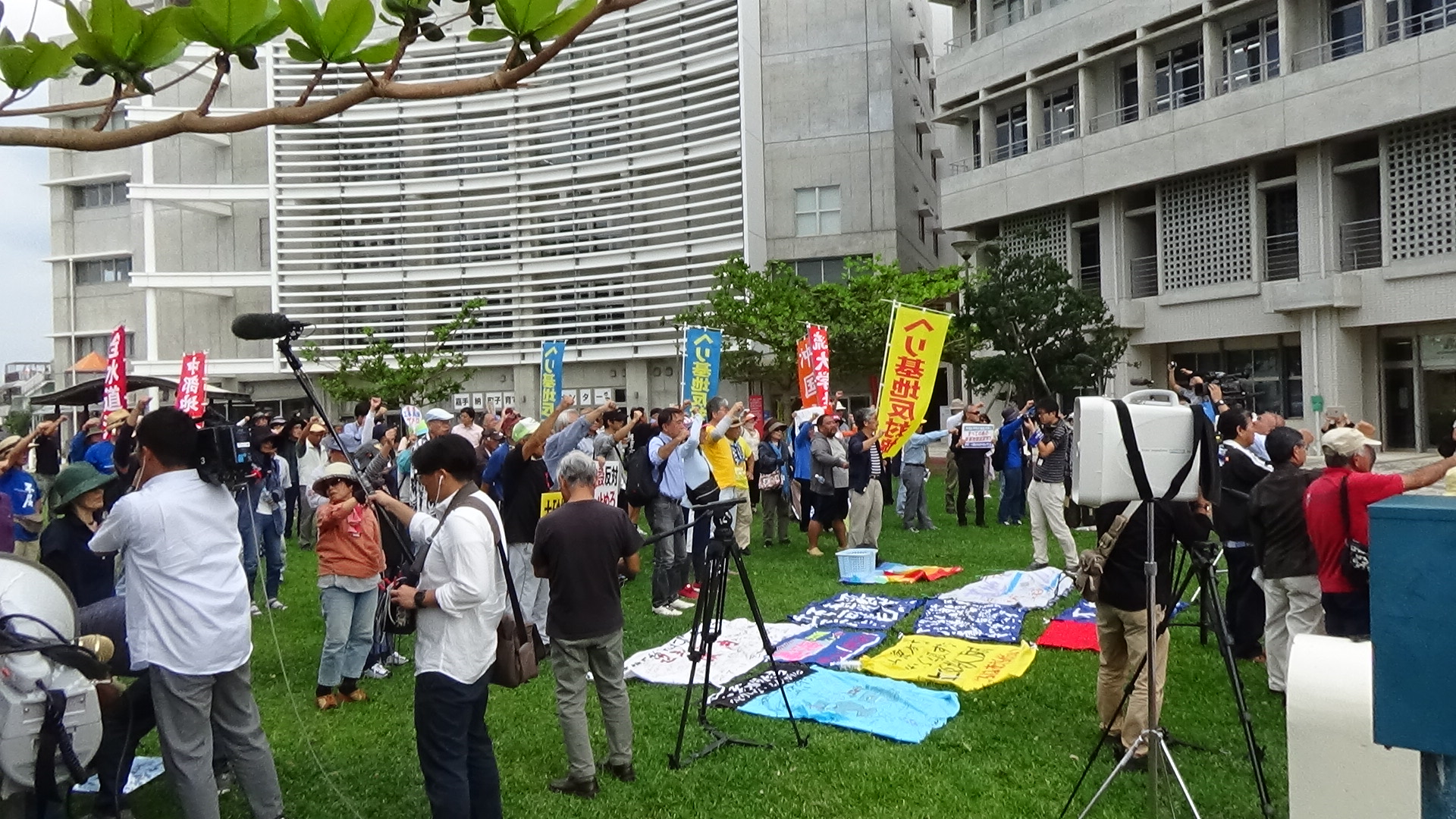 The picture below shows a US army plane flying out of Kadena Air-Base which is the largest air-base in the Orient. The Base is right next to Kadena Town.