(In front of the Gate)
At 9:00am, 20 people resumed the sit-in, and 19 people from Wakayama Prefecture joined. Two of them, in their 20th, expressed their respect to the sit-in protest that Okinawa people has been involved for a long time and gave their speeches in tears reflecting on the fact that they, as the mainland Japanese, have found themselves as perpetrators. A lady chanson singer from Wakayama sang two songs in a cappella. The number of participants went up to 150 by 10:30am including some from Naha City and Saitama Prefecture. No construction vehicles were brought in.
Just before 2:00pm when the meeting was scheduled to be adjourned, 7 vehicles of Self-Defense Army including 3 jeeps, 2 trucks and other, as well as 30 members from the Army went into the American military base. The US military forces and the Self-Defense Army seem to be turning into one body. What are they doing within the US military base?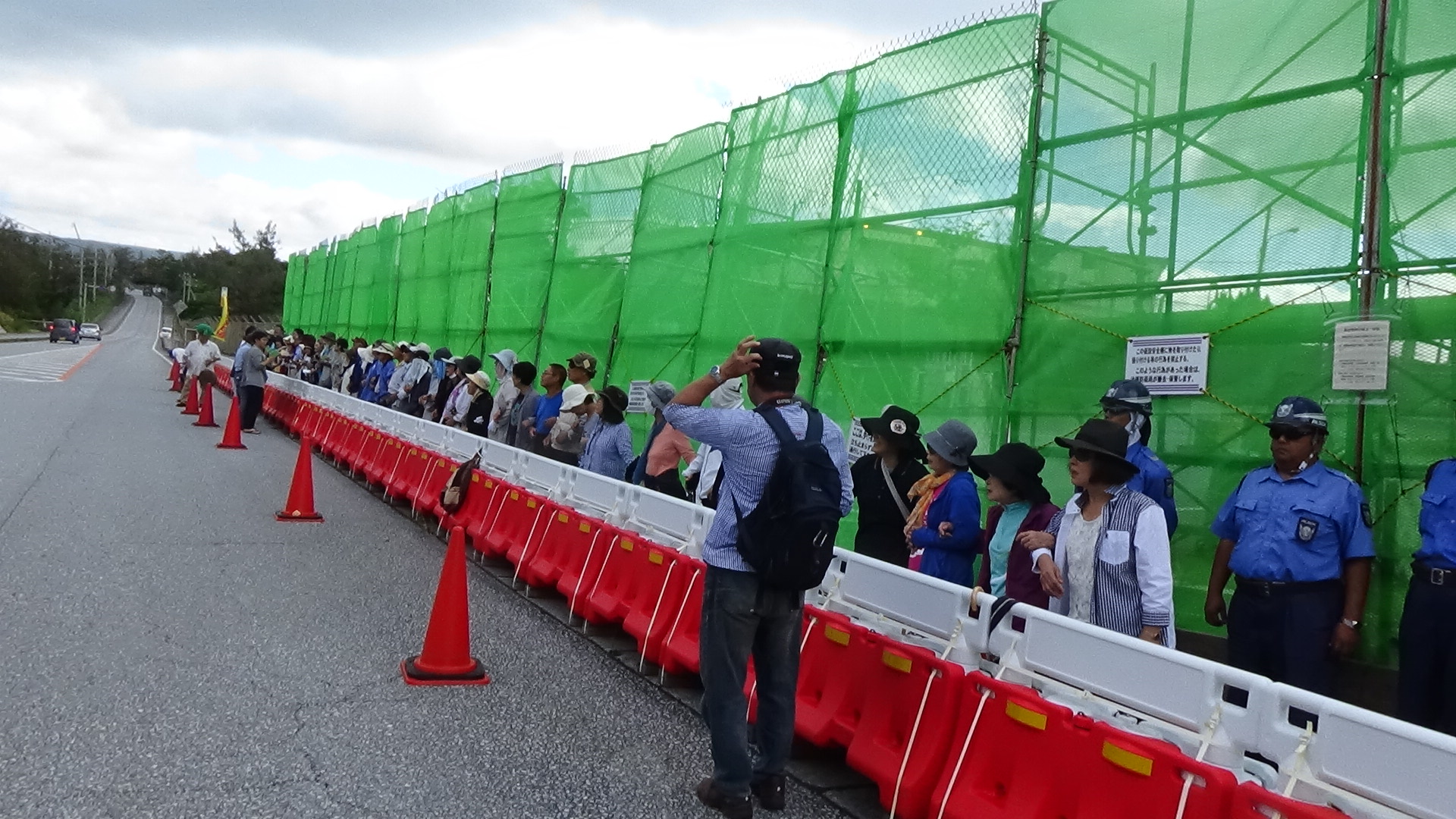 (On the Sea)
Two vessels and 15 canoes, and 19 people on board went out on the sea in protest. As expected, some boats were engaged in pulling floats out to the sea. Two strings of floats were placed on the sea in the morning and another two in the afternoon. And the work was finished by 2:30pm. The workers did not seem diligent. They may be taking as much time possible to do the now-available job due to no assurance for availability of the next job because the permit was not granted to use Shiokawa Port where the landfill soil is to be shipped out. Abe Administration wants to impress the people of Okinawa that the landfill works are proceeding as planned although it is wasting our tax money, doesn't it?