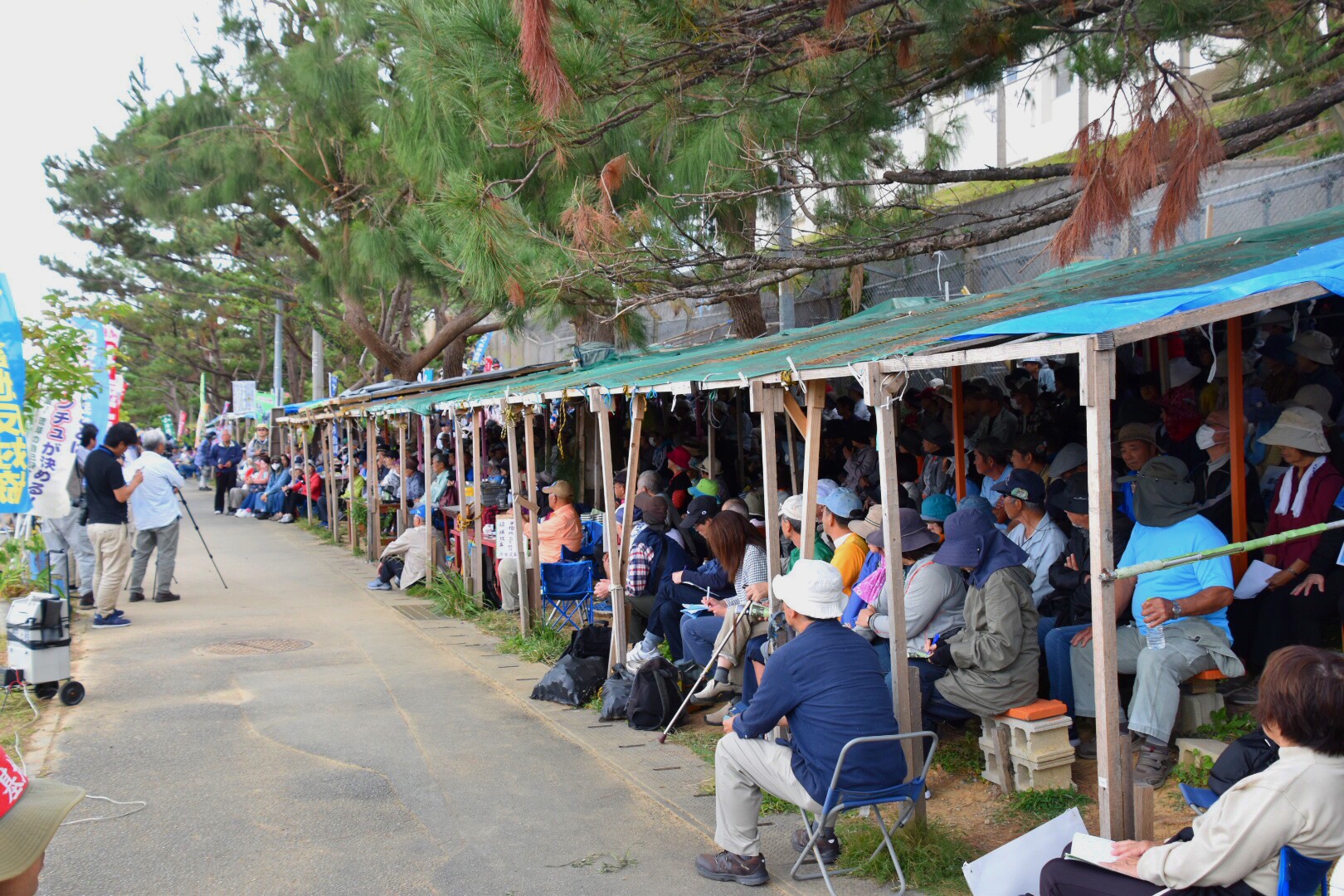 (In front of the Gate)
Today is the day of the Intensive Action which is held once a month, and approximately 1000 people participated in the protest.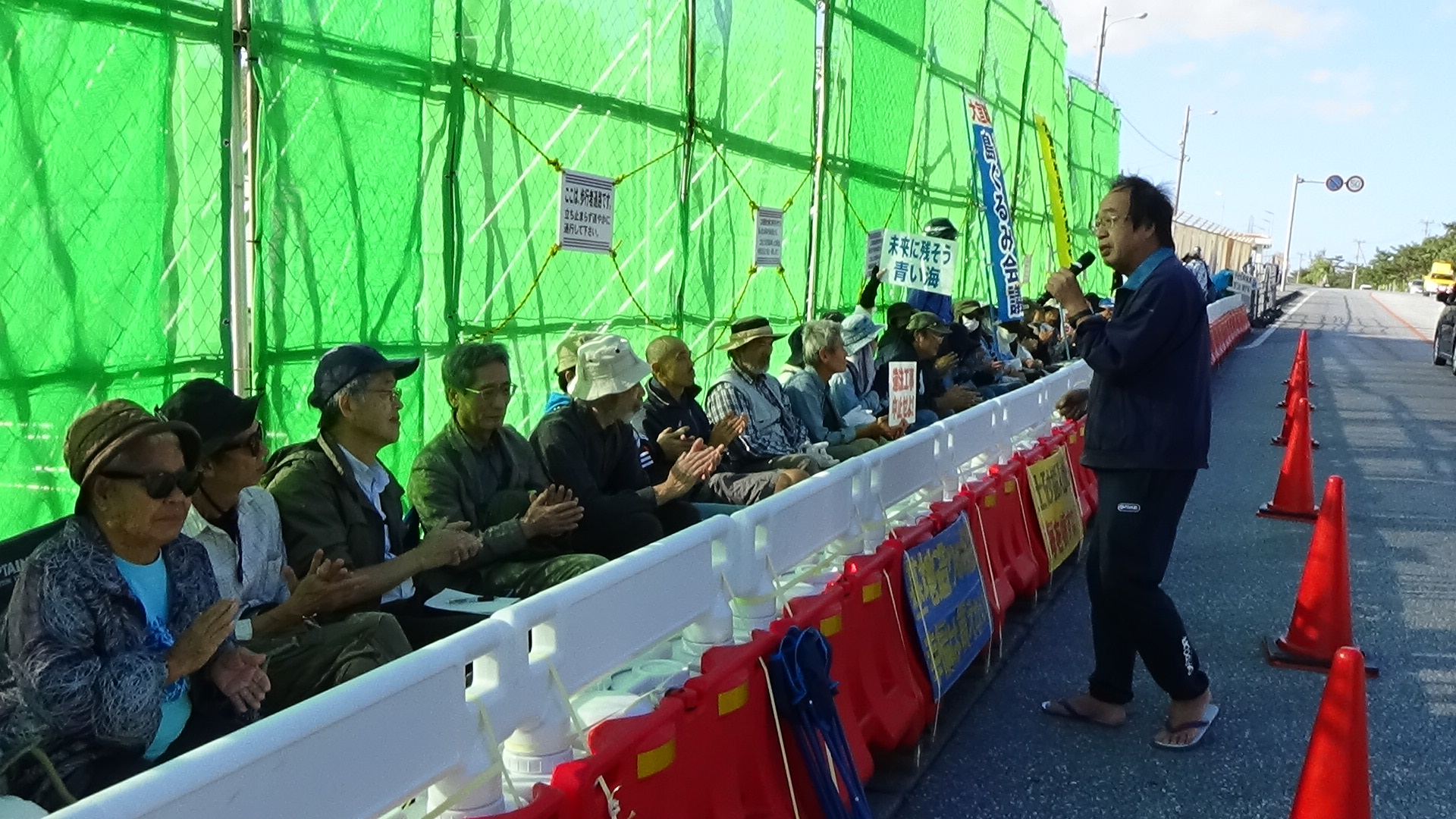 Mr. Inaba Hiroshi reported on the international meeting held in Dublin.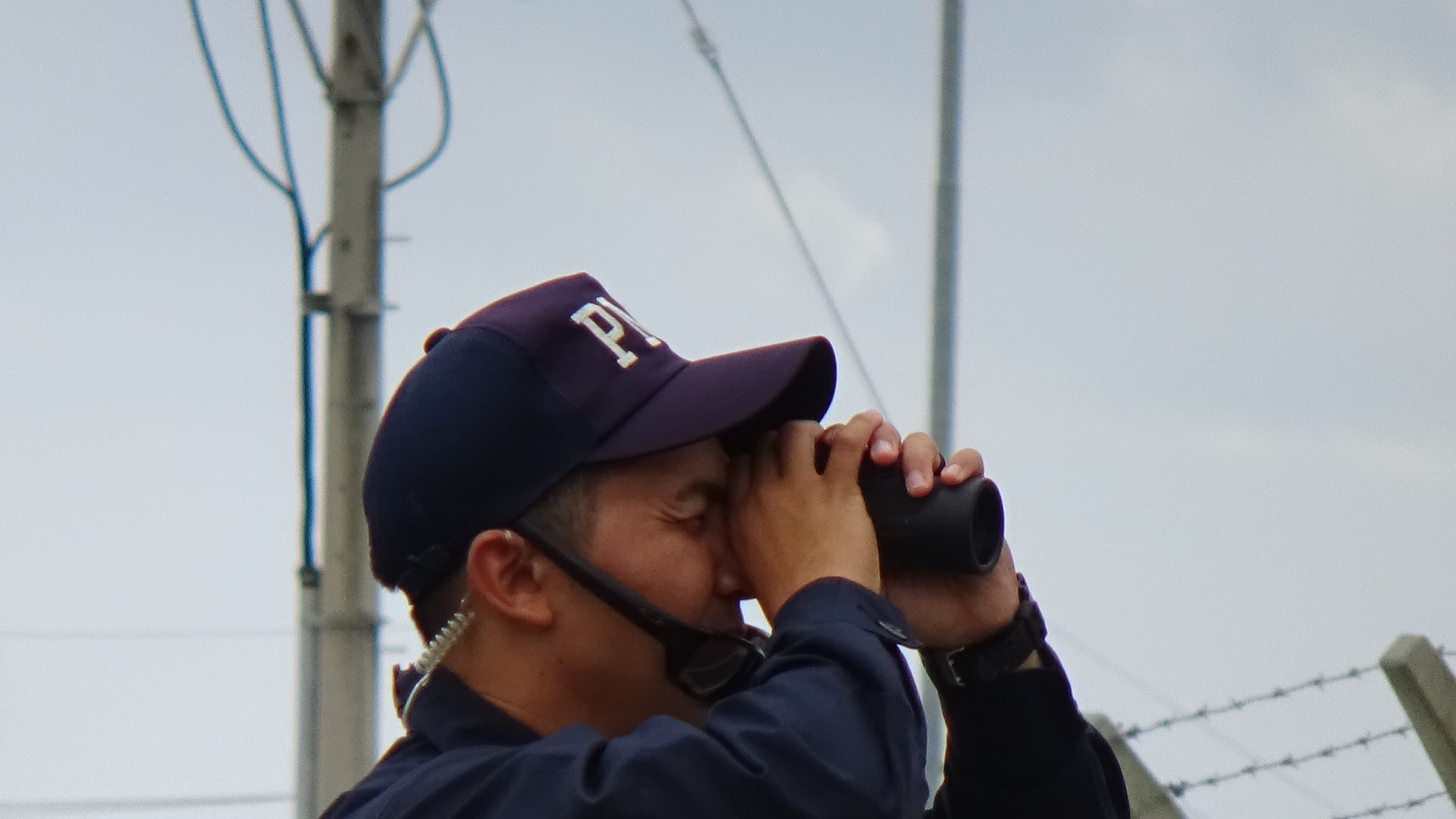 The military police watched the protest participants from inside the base.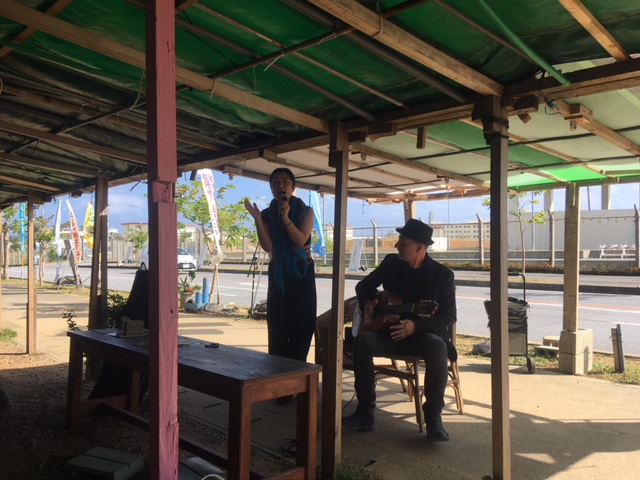 Some participants joined the protest as a family. A couple from Italy played the local tunes arranged in a jazzy way. Some groups shared boxed lunches. No truck came through today.
According to Ryukyu Newspaper dated Nov. 27, the number of US military bases outside the USA decreased from 761 to 514. However, in Japan it decreased only by 3 bases. Of 23 Marine bases, 13 are located in Okinawa.
(On the sea)
Two protest boats and 11 canoes went out on the sea to protest. Due to a bad weather, however, they came back by noon.