(In front of the Gate)
At 10:00am, 22 people resumed the sit-in. Crashed stones (about 50cm in diameter) to be used in the foundation of N4 seawall were delivered by trucks. A new seawall, N4, is under construction as a pier to receive dirt and sand to be dumped into a new zone where dumping starts from March 25.
In the picture, N4 seawall is closer to a viewer, and the zone 2-1 (as of January 31) currently being filled with dirt and sand transported from Awa lies farther beyond.
The total of 265 truckload were delivered.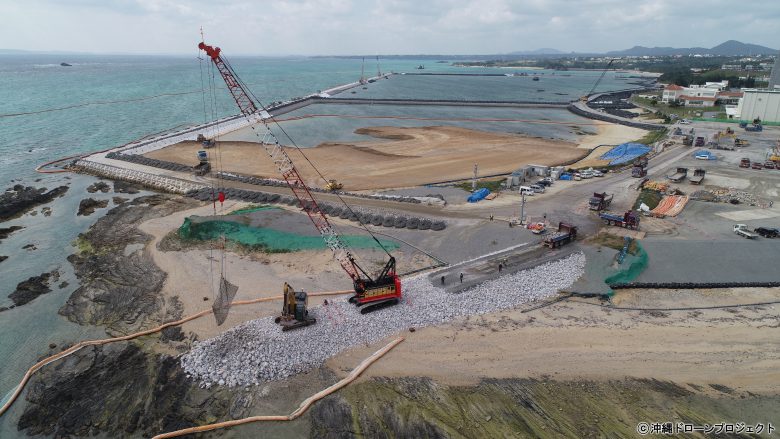 (In front of Ryukyu Cement Pier)
The day of Wednesday Intensive Action. Approximately 130 people walked in protest in front of the Gate, which allowed barely 1 truck to go through the Gate per traffic light change.
A warm day as if in summer. Many care food packages for lunch were offered containing banana, bean sweets, and coffee. The groups participated the protest were introduced. Dances and songs were performed. It turned into something like a picnic.
The number of truckloads of dirt and sand delivered was 274 for the day.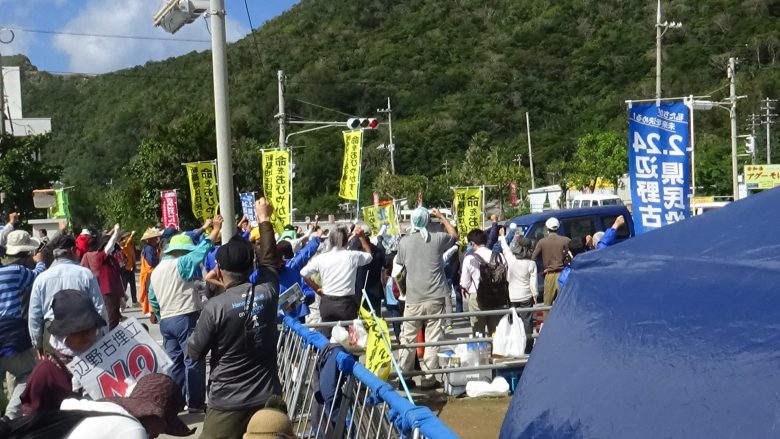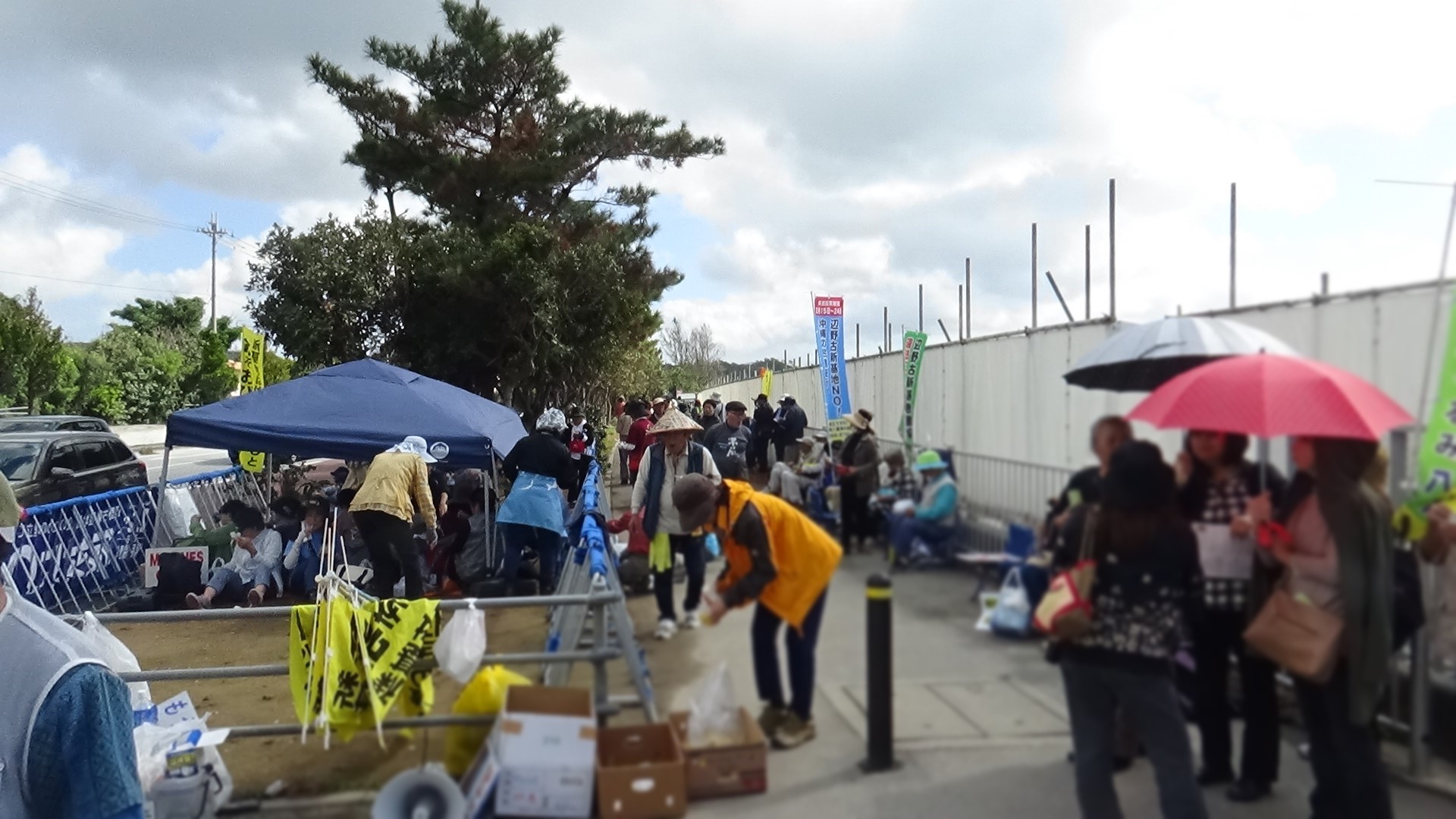 At the Pier, one boat and 16 canoes were on the sea to prevent the loaded carrier ships from leaving the Pier. Three ships usually leave the Pier, but today 2 ships could not.
As per our estimation, the number of truckloads delivered during the period from December 3, 2018 to February 3, 2019 was 12,542, which is in terms of weight, about 78,000 tons. Assuming that the total volume required to complete the zone 2-1 landfill is 137,500m3, 28% of the required volume had been dumped.