(In front of the Gate)
Three times today, a total of 259 truckloads were delivered. Awaiting tomorrow, the day of impending start of dumping landfill soil, the sit-in participants threw intense and strong protest words at the riot police and construction vehicles for all day long.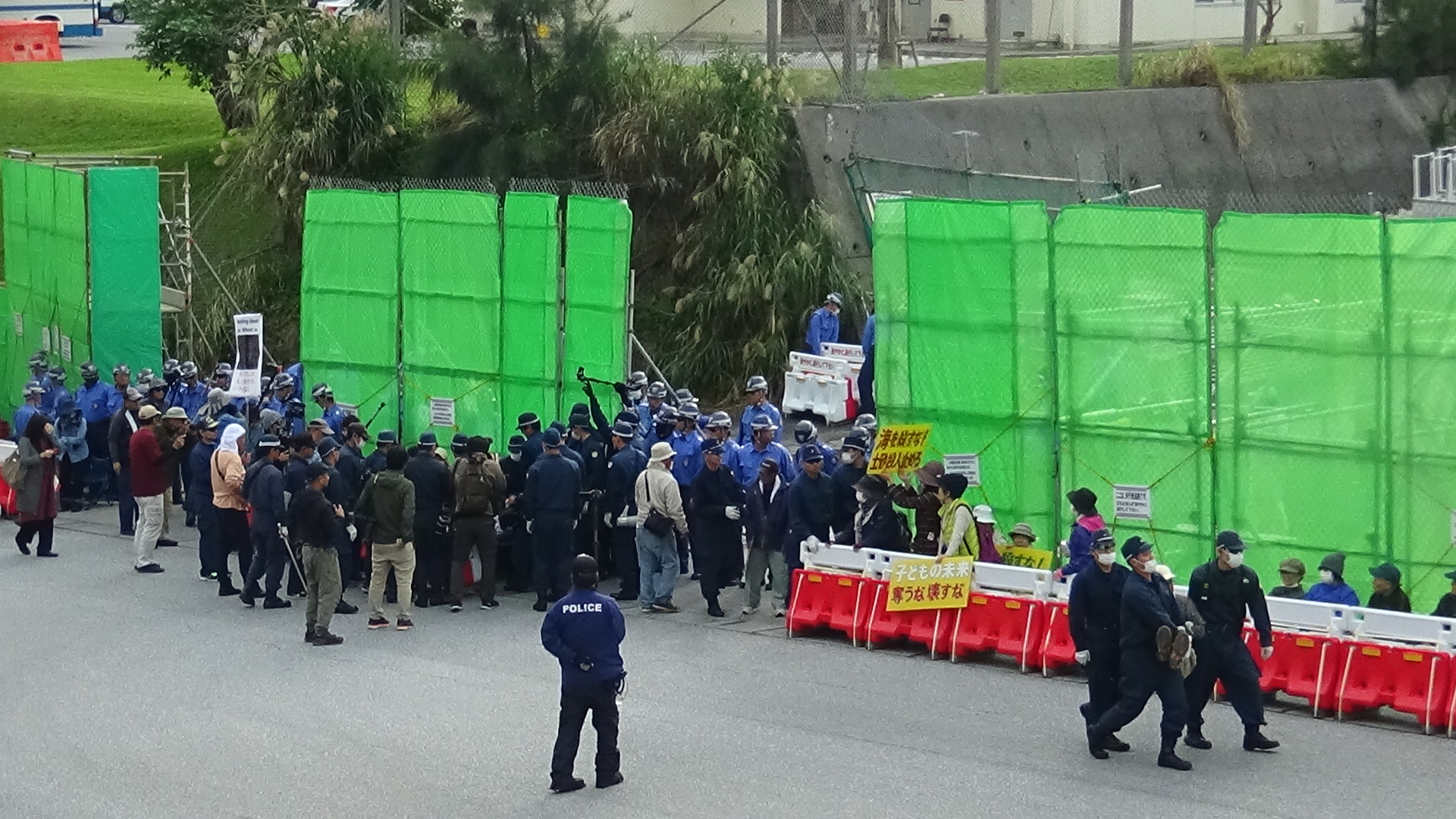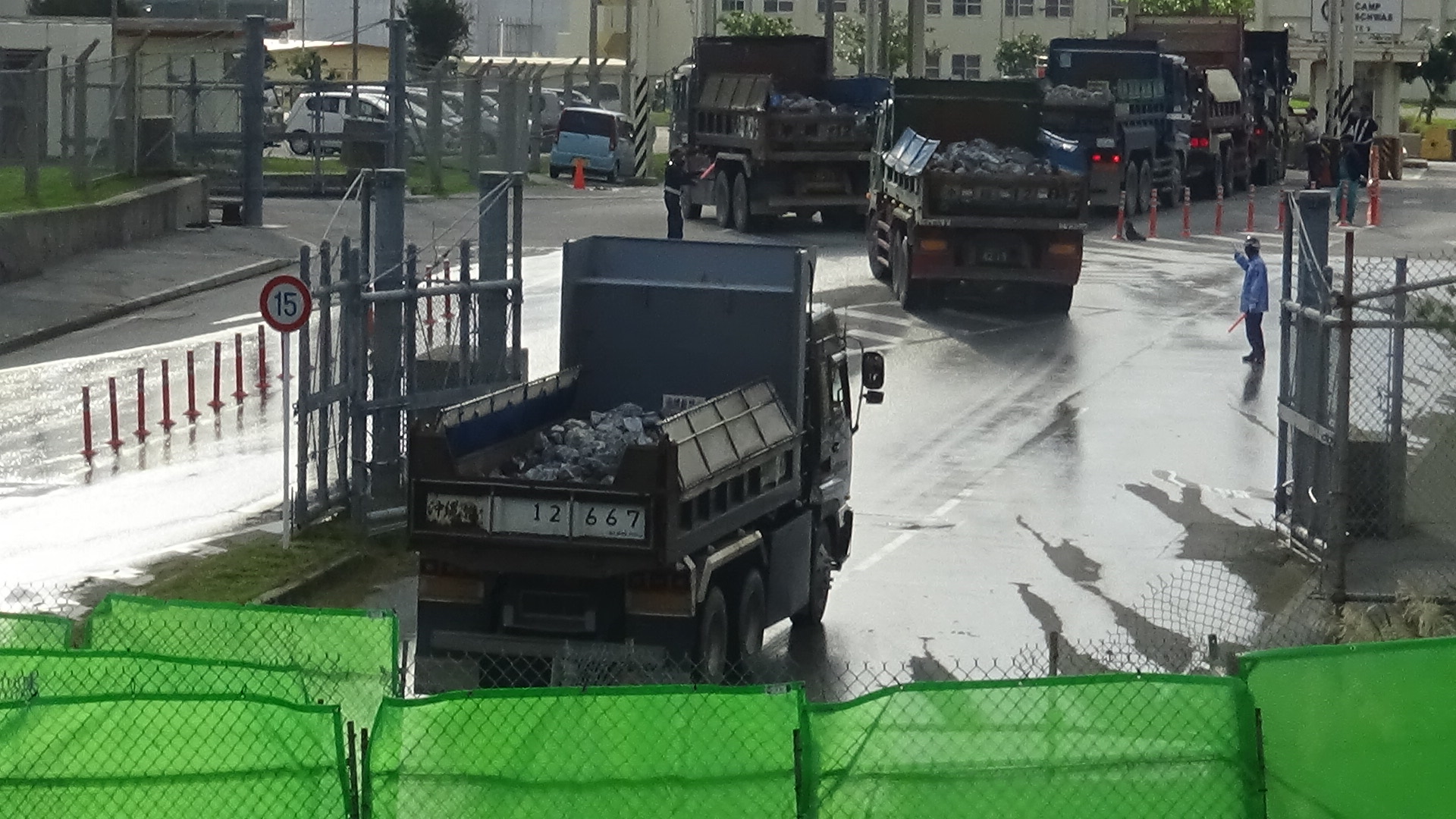 (On the sea)
Two boats and 9 canoes were out on the sea to protest and confirmed that the carrier boats did not move and that no work was in progress on land.
(In front of Ryukyu Cement Pier)
Nothing special to note.
(A Decision by a Higher Court)
The Appeal Court in Okinawa delivered a judgement over two persons (Mrs. Yamashiro Hiroji and Inaba Hiroshi) illegally arrested for the crimes of obstruction of performance of public duty and forcible obstruction of business. The judgement was to dismiss the appeal. The ruling statement was worse than that made by the lower court which accepted only the claims of the Defense Bureau.