(In front of the Gate)
At the peak time, 150 protesters were gathered, but were removed by 50 riot policemen within 30 minutes. A total of 340 truckloads were delivered.
The deliveries seem to be not only for the construction of barracks and a road for transporting construction material, but may be for construction of a new pier. Because one pier is not enough to process all the landfill soil required.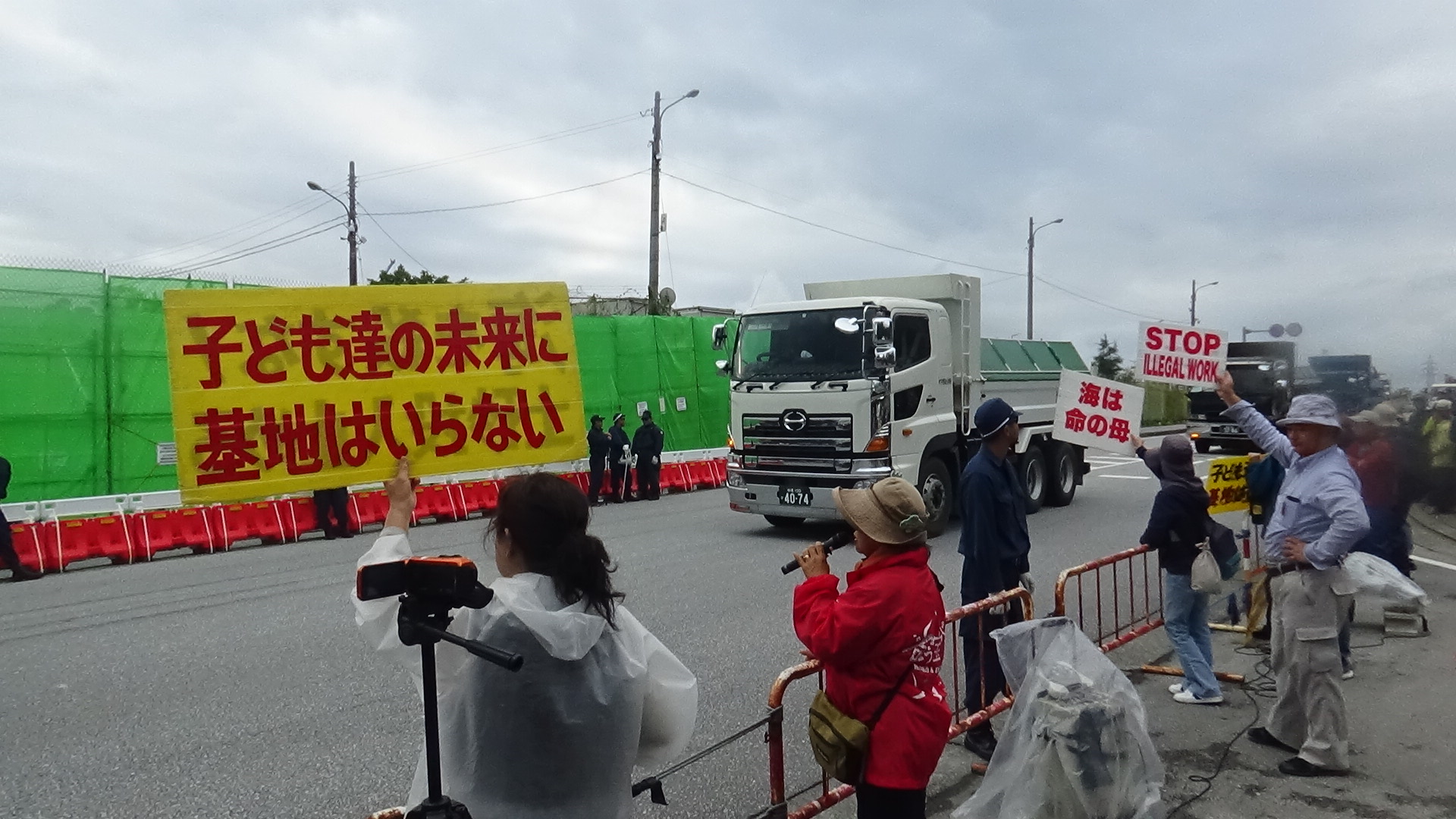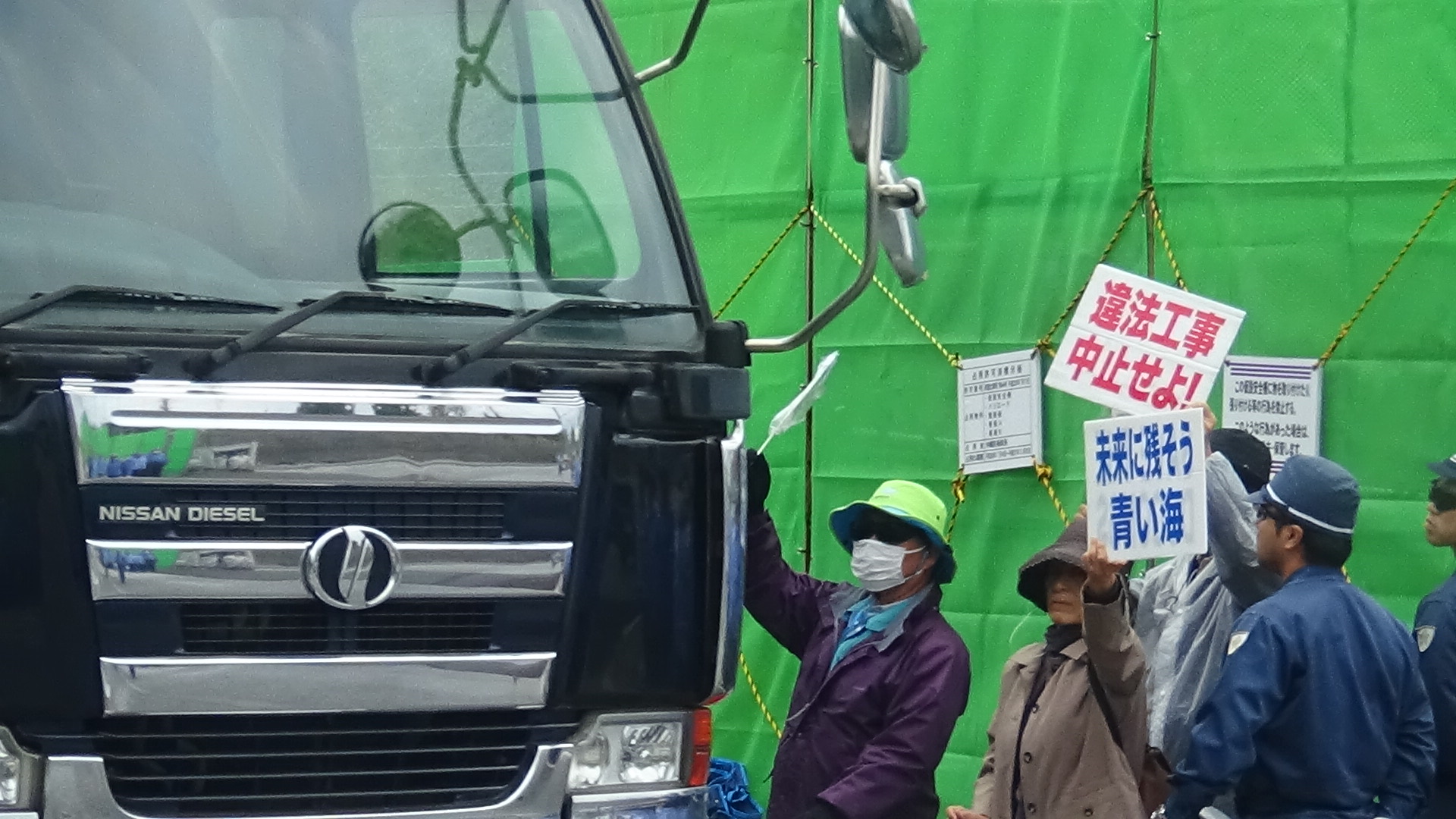 Mr. Yamashiro Hiroji came out to attend the protest after 2 weeks of convalescence. "The crucial time is the 14th. Let us make calls to the people all over Japan to come to the Gate and join the protest on the sea. Let us show our respect to the former governor Onaga who risked his life, and support the current governor Tamaki who is taking an implacable stance against the current Administration." His speech via You Tube below.


(Protest in front of Ryukyu Cement Pier)
Nothing special to note.
(On the sea)
Two boats and 11 canoes were out on the sea to protest and confirmed that some carrier boats transferred landfill soil to 2 ramp-way barges (vehicles can be driven in and out of the rear of the barge). There were 2 more ramp-way barges nearby yet to be filled. In the picture, the left boat is a ramp-way barge.