More than 100 people gathered in front of the main gate from past 4:00 early in the morning, preventing the vehicles of the worker to enter the base. They stopped the vehicles for several hours, but the riot police were increased in sequence, and the gate was opened at past 6:00. People staged a sit in to the second gate and repeated the demonstration to the main gate in around 500 people afterwards. Encourage the canoe team taking the marine action at Henoko bay in the afternoon. Approximately 1,000 people gathered and shouting slogans such as "Stop damping soil and sand into water off Henoko and calling for halting the "illegal landfill work now" toward the sea. The wife of the Governor of late Onaga, Mikiko participated, and encouraged a participant when "it is the last finally on-site fight". A message was put from Governor of Tamaki Denny.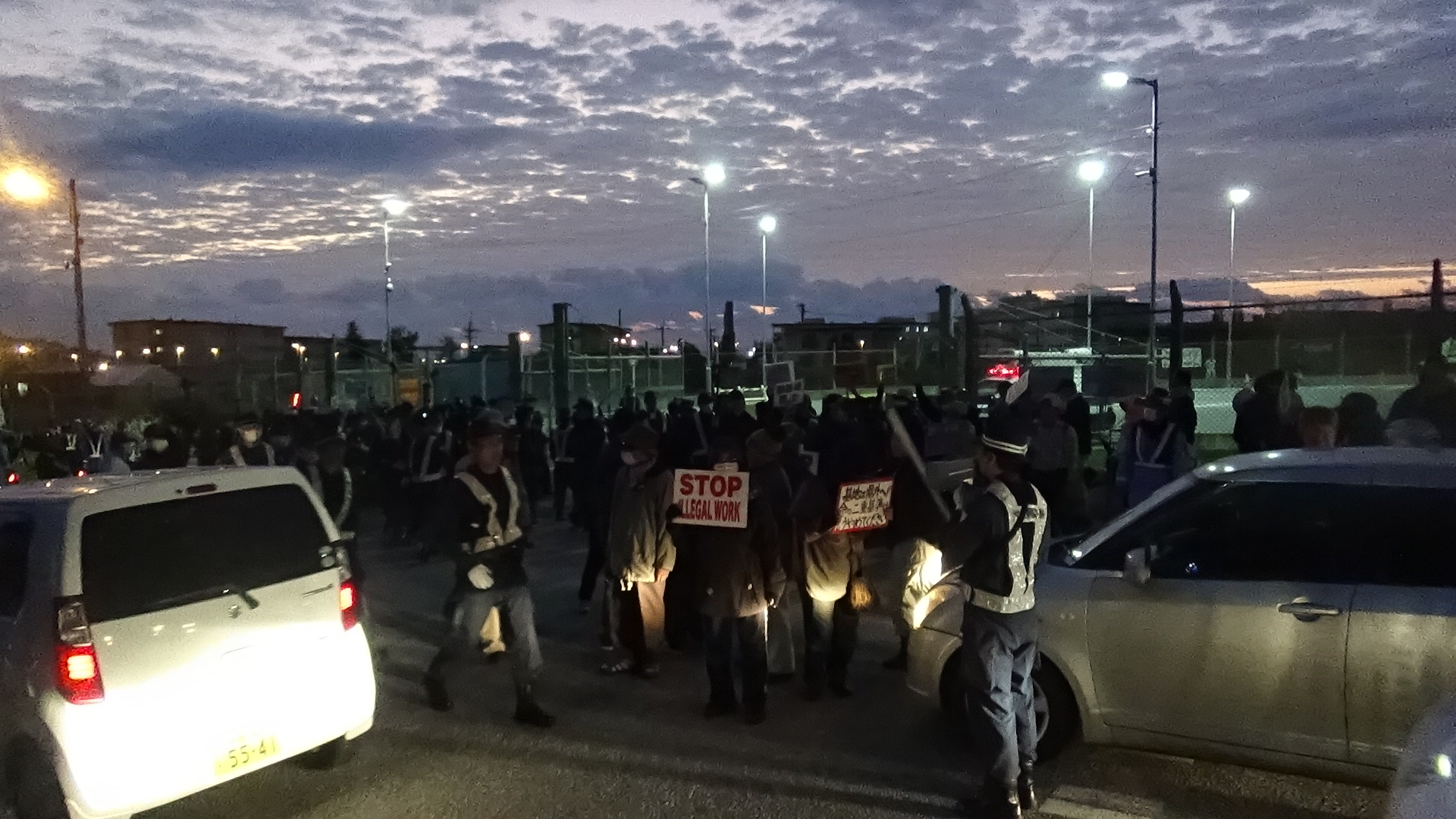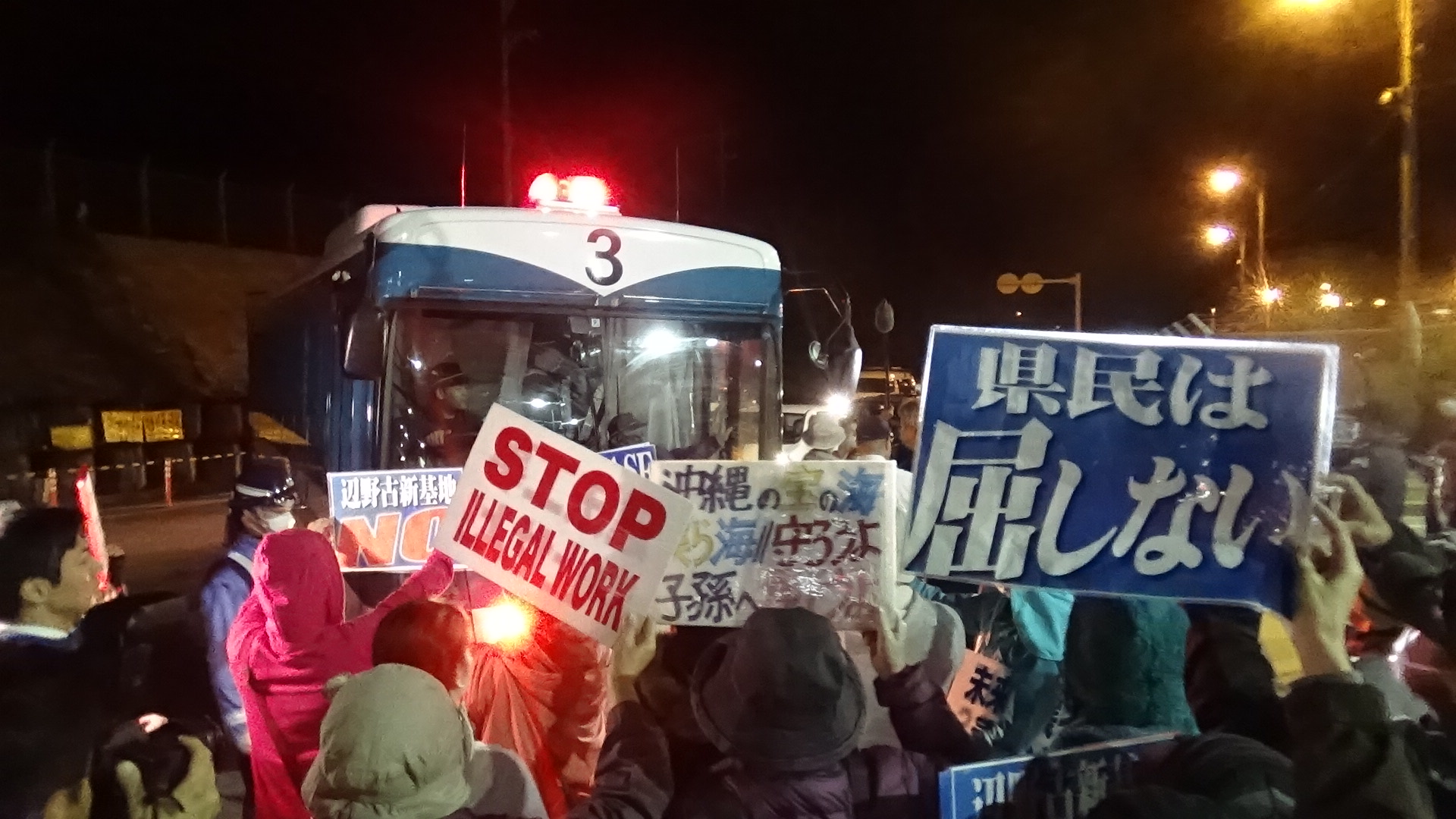 (Marine protest movement)
The eight protest ships, approximately 100 people of the canoe 49 boats went for a marine action. The Bureau of Defence Policy carried the soil and sand in a dump, and forced the soil and sand into water off Henoko coast 2-1 area from the soil and sand cargo boat which came alongside the pier for K9 building a breakwater noon ago.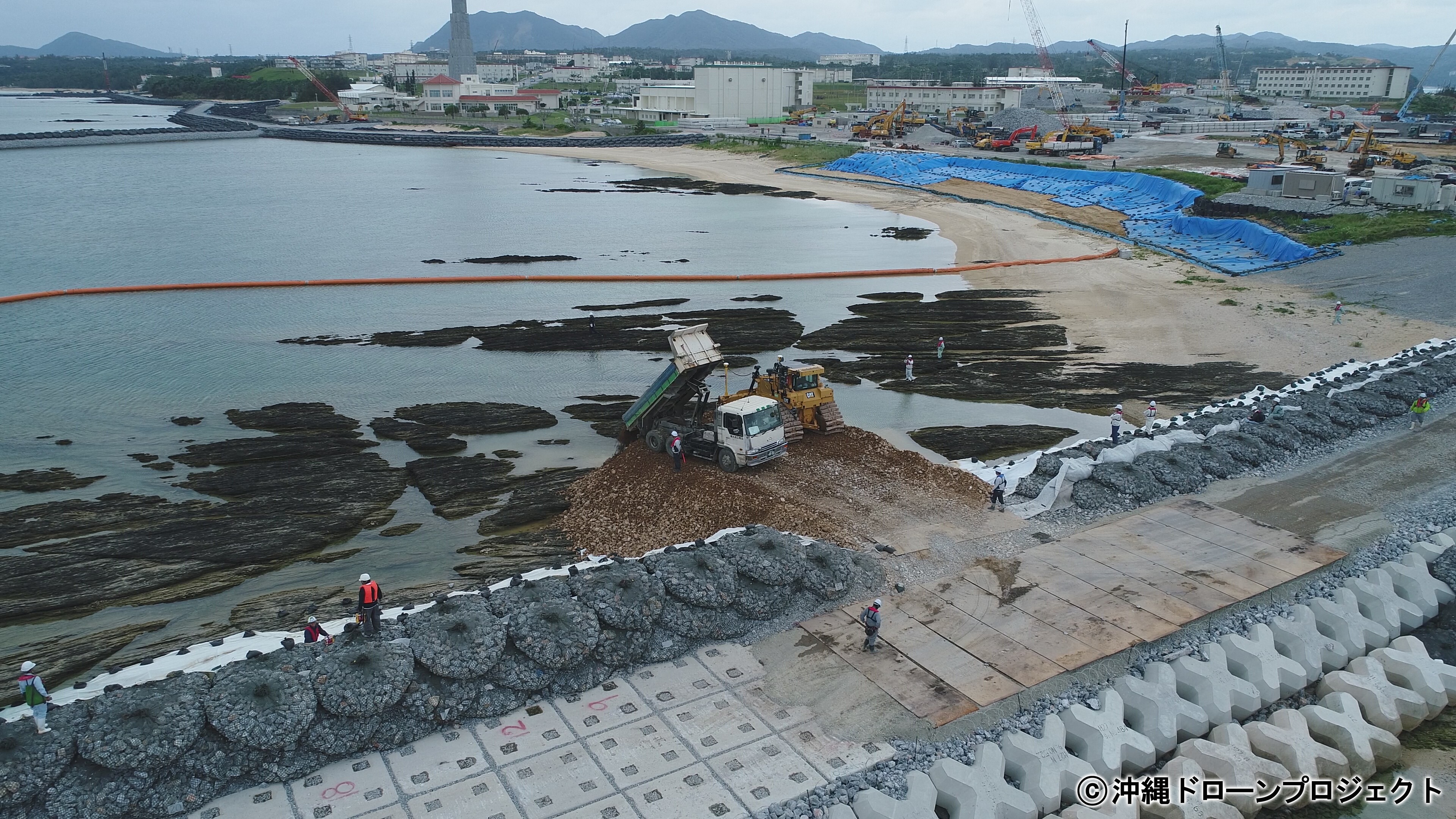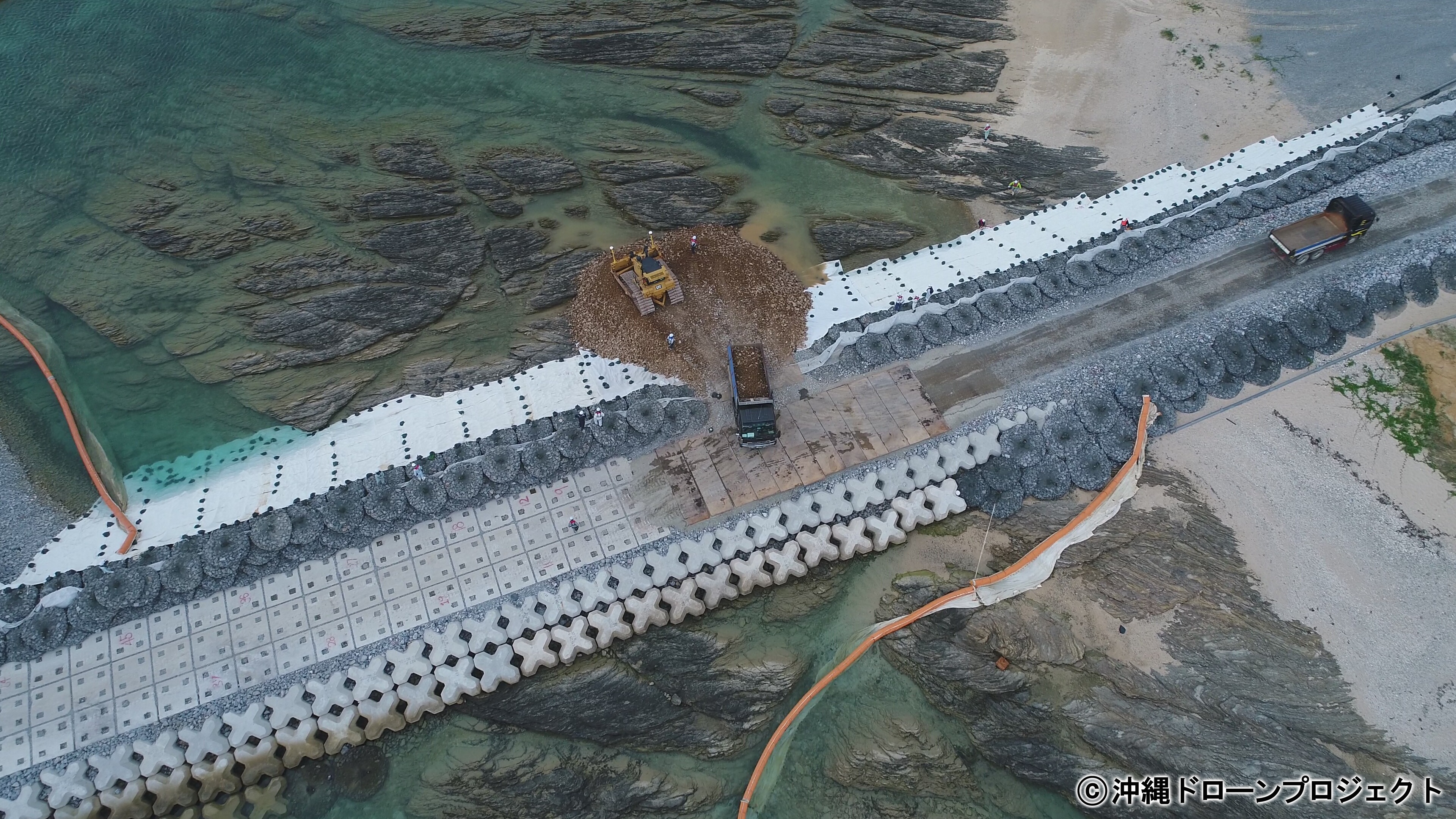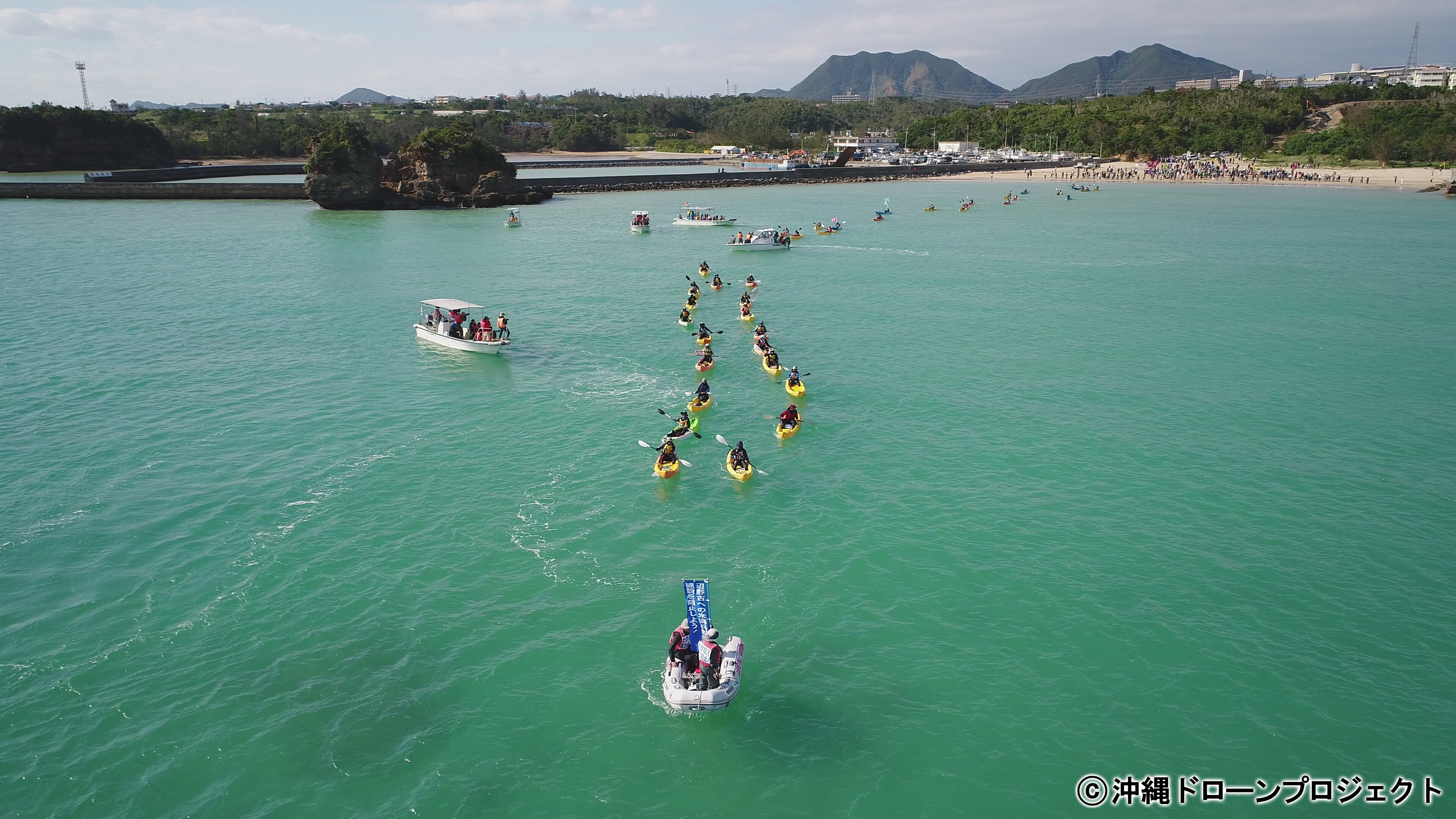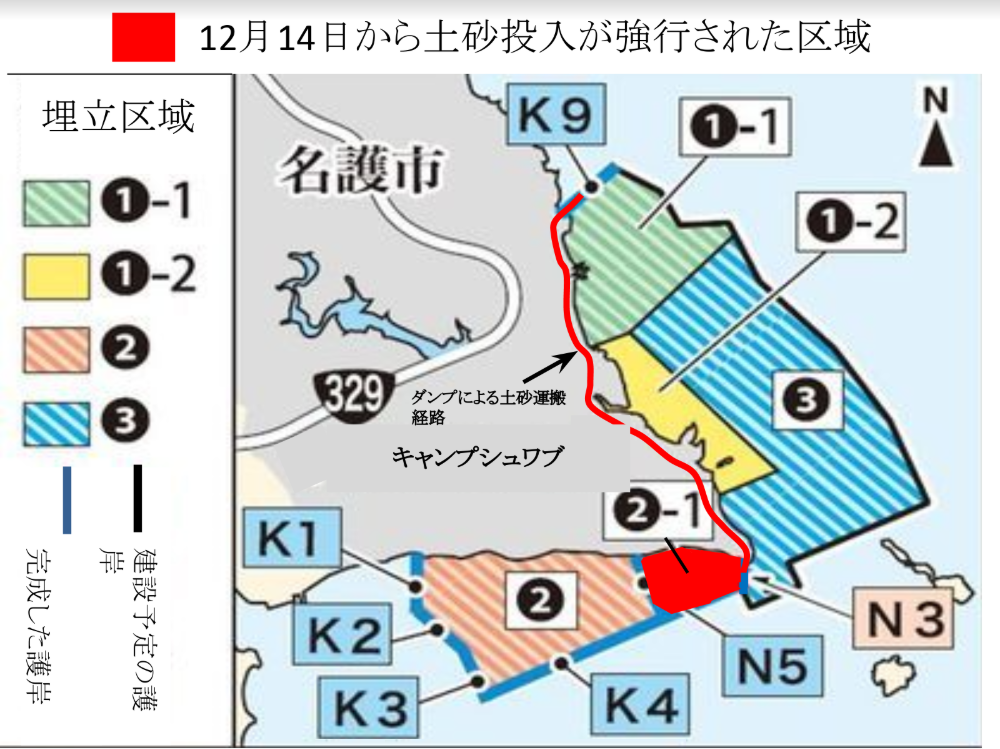 aerial shot:
(The protest movement in front of Ryukyu Cement pier)
there is no movement.