(In front of the gate)
Many people gathered in front of the gate from early morning today, hearing that soil/sand were dumped yesterday. 300 people participated in the first sit-in in the morning. Though possible material carrying was alarmed, no signs were recognized.
Governor Denny Tamaki appeared in front of the gate at 11:00 a.m. He made a speech, criticizing strongly the forcible soil/sand damping by Abe Regime which dismissed the will of Okinawan people out of hand, as if he kept up yesterday's angry press conference. 600 participants who agreed with him reacted with encouraging calls and cheers.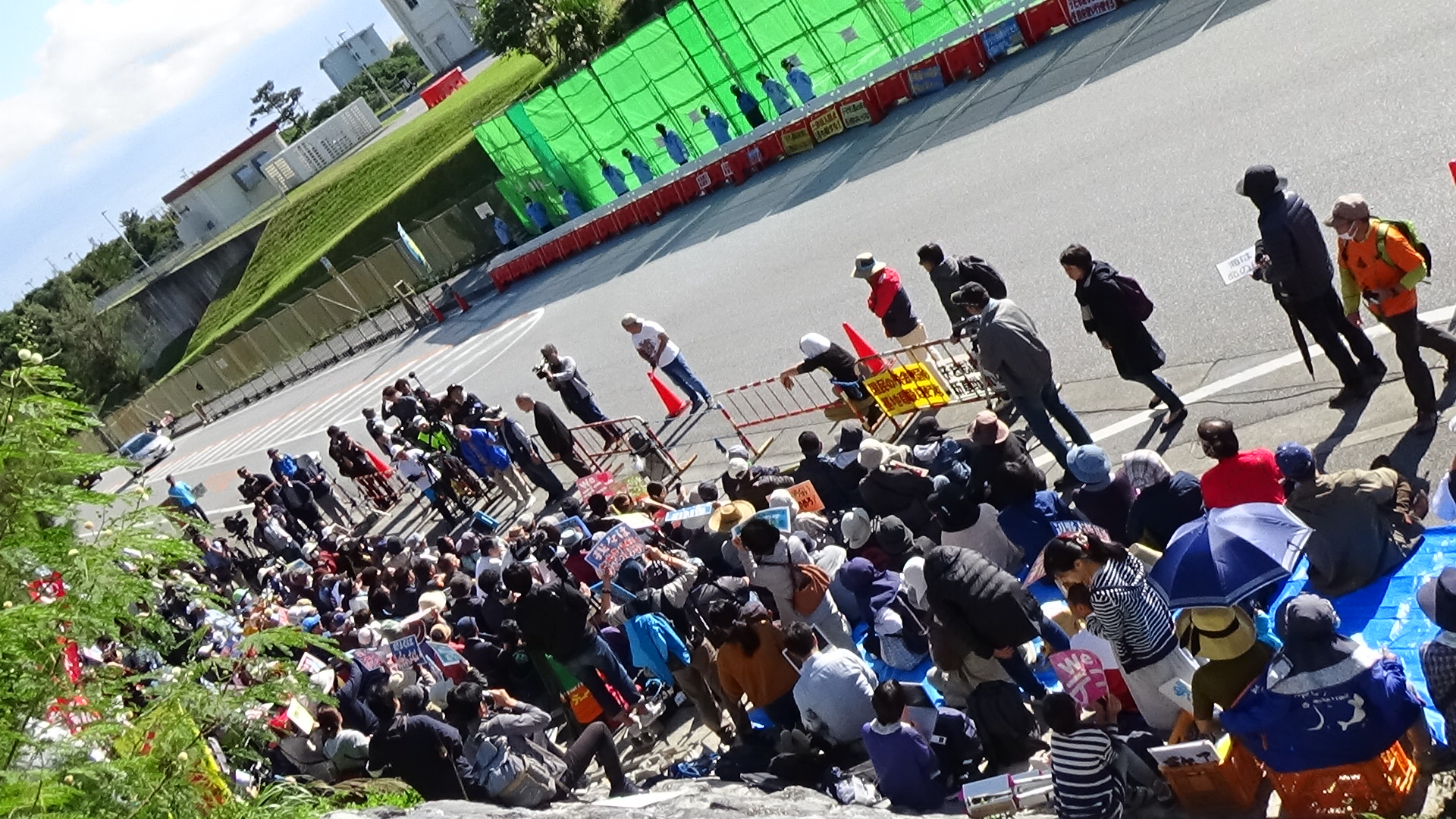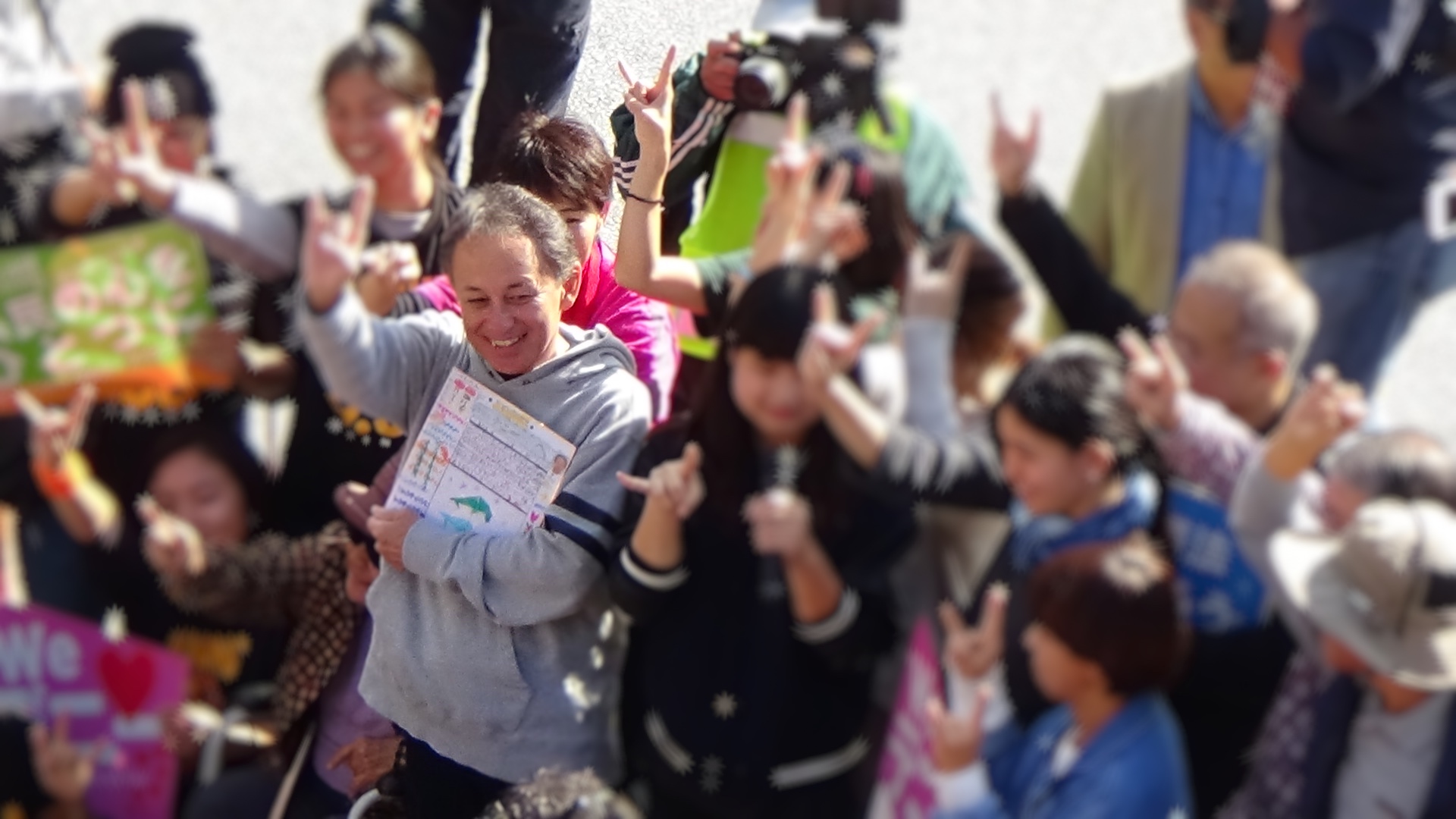 (On the sea)Will two carriers violating the Ordinance load and unload tomorrow?
Transshipment of soil/sand from a sand carrier to a ramp way barge was recognized in the morning. The remaining two carriers waiting at Oura Bay are those that shipped from the pier in Awa, violating the Okinawa Prefecture Red Soil Erosion Ordinance. Will they work, ignoring the prefectural administrative guidance, tomorrow? How many times the government of Japan violate the law?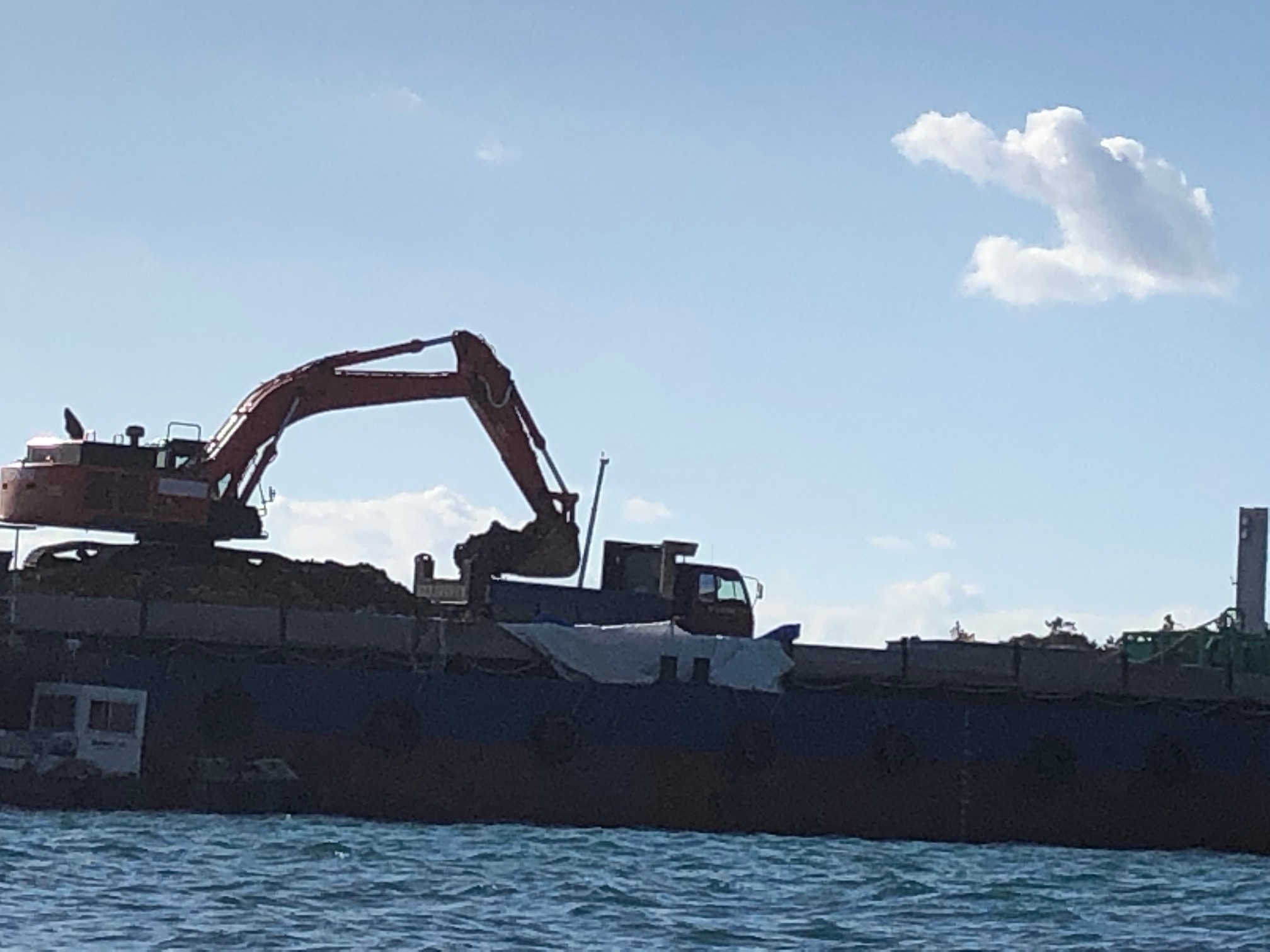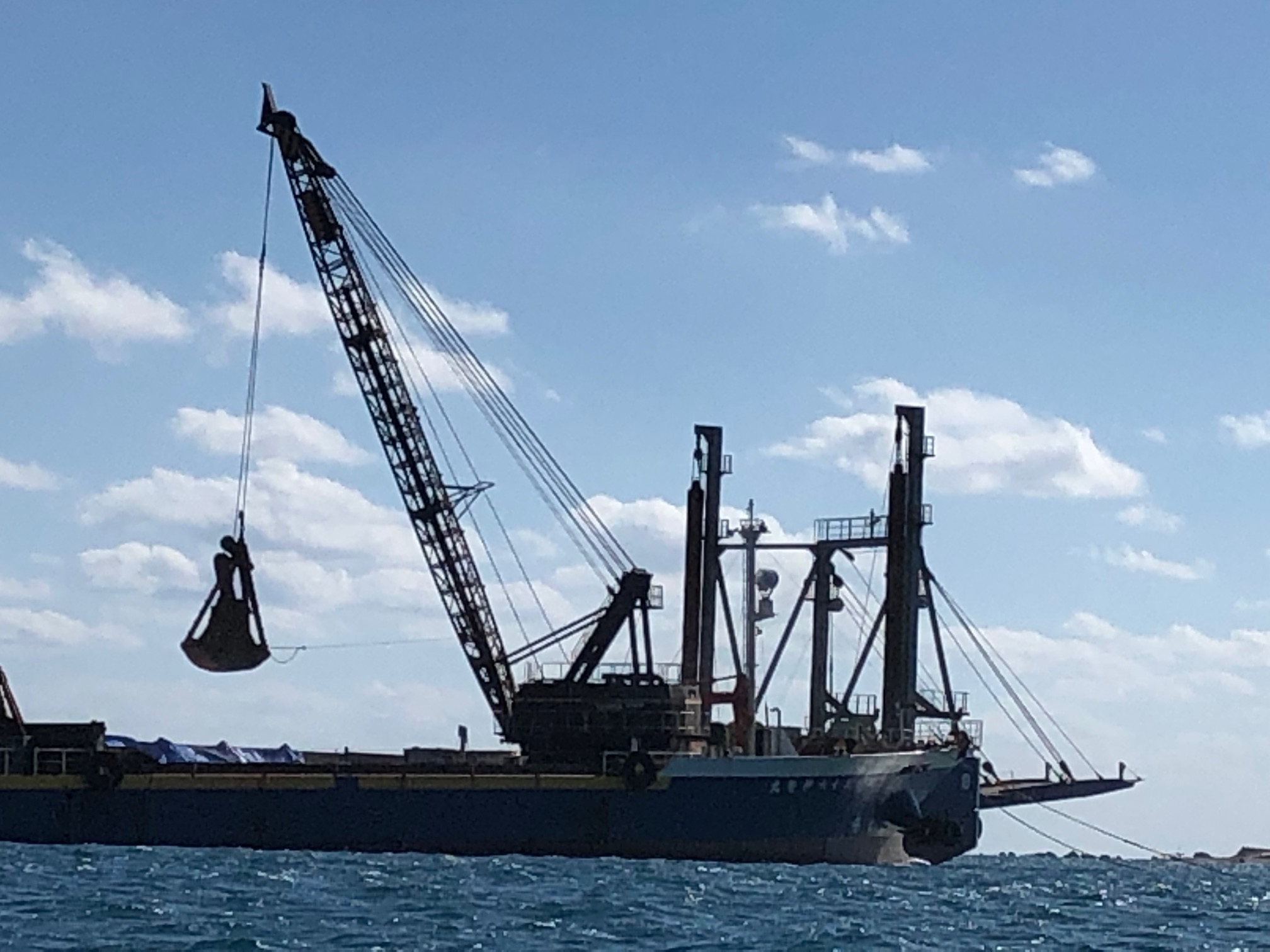 (Protest in front of Ryukyu Cement Pier)
There were no movement.
(NHK news)
An accident occurred yesterday: adhesive was poured into the keyholes of three heavy machines placed for construction of a new military base in Camp Schwab. Local police is investigating now, and the protesters against construction of a new military base have a risk for being suspected. It is extremely difficult to enter the Camp Schwab under heightened security, but it should be kept in mind that a case may be created out of whole cloth as the protest campaign is growing.