(In front of the Gate)
At 10:00am, 25 citizens resumed the sit-in in front of the Gate, but were removed by 30 riot policemen within 20 minutes. Loaded trucks and mixer trucks together in the total of 90 went inside. At around 12:30pm and again at 3:00pm, the protesters were removed, and the total of 243 truckloads were delivered for the day.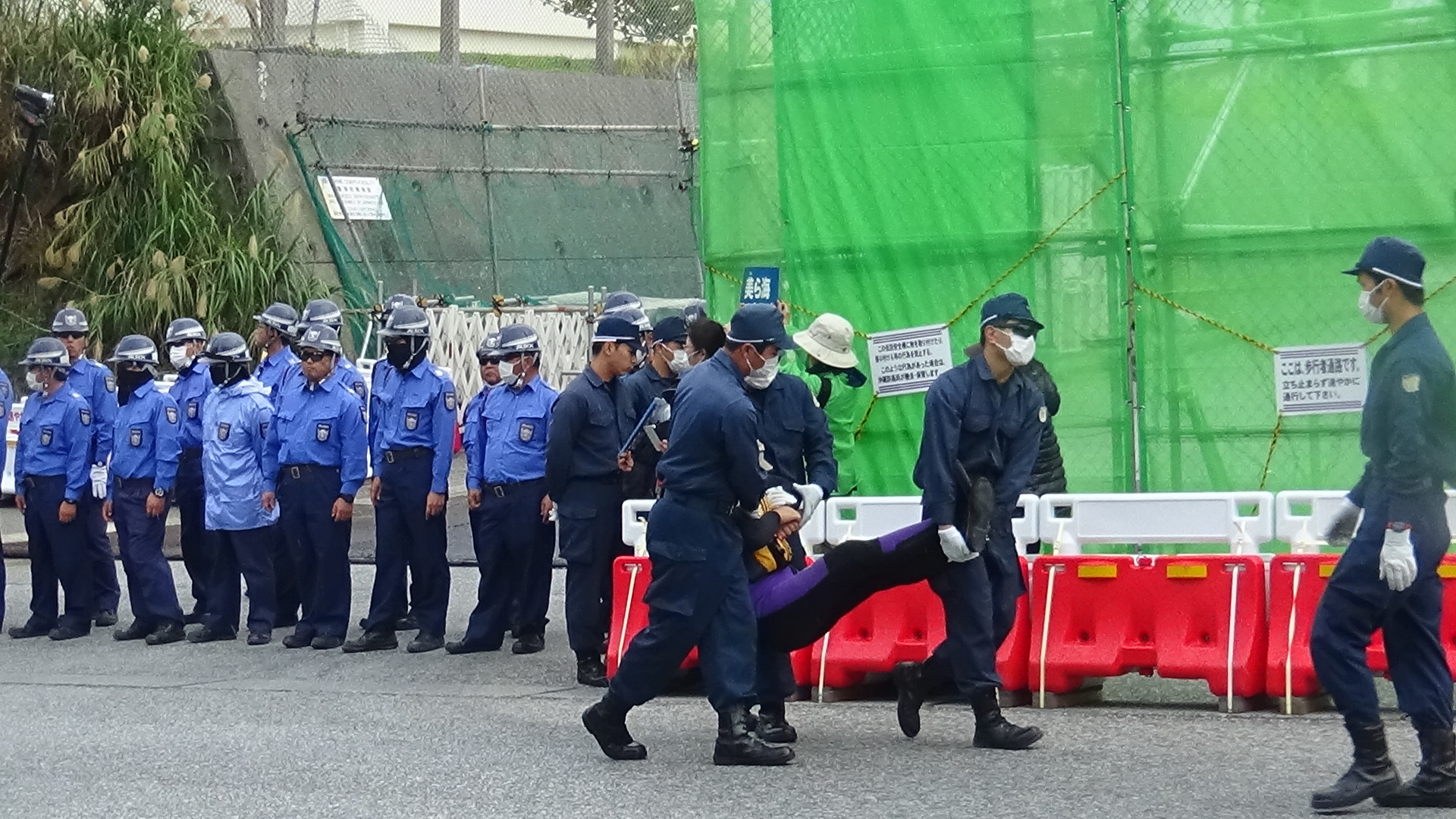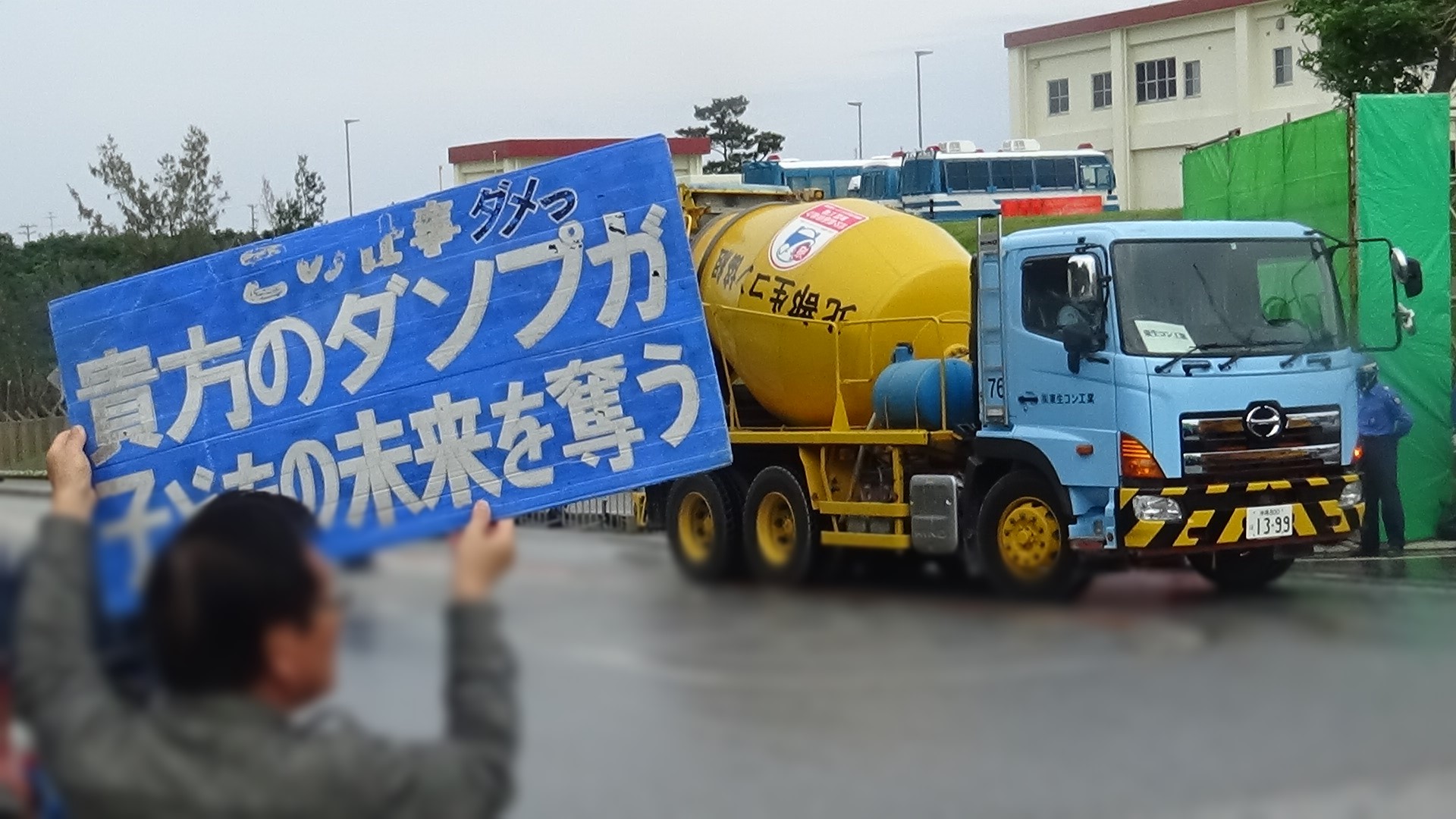 (On the sea)
Two boats and 10 canoes with 20 people on board were out on the sea to protest. All tried to go beyond the floats to reach the construction site, but were detained by the Marine Guards. In the afternoon, 17 members of Christian churches were on board the protest boats to see the construction site.
(A Car Parade)
An event to delay the shipping out the landfill soil and sand will be held in front of Ryukyu Cement Pier at Awa. If many cars join the event, we may be able to stop one shipment. If you can ride with and support a driver, the event will be merrier. Car participation is greatly welcomed.
More, the merrier!
Gather in front of Awa Pier on December 27, 2018 at 7:00am!