(In front of the gate)
It heavily rained all day. In spite of the bad weather, from forty at 9:00 a.m. to seventy people at peak, sat in. Four Diet members elected from Okinawa, one from the mainland and thirty teacher union members from Fukuoka participated in the sit-in. People listened to Mr. Kitaueda's speech on the present status of the landfill work and problems in the future. 239 vehicles loaded with the material entered the base, dividing into three times. About 20 people went to the movement for stopping construction in Takae, too, and blocked the construction vehicles up to about 11:00 a.m.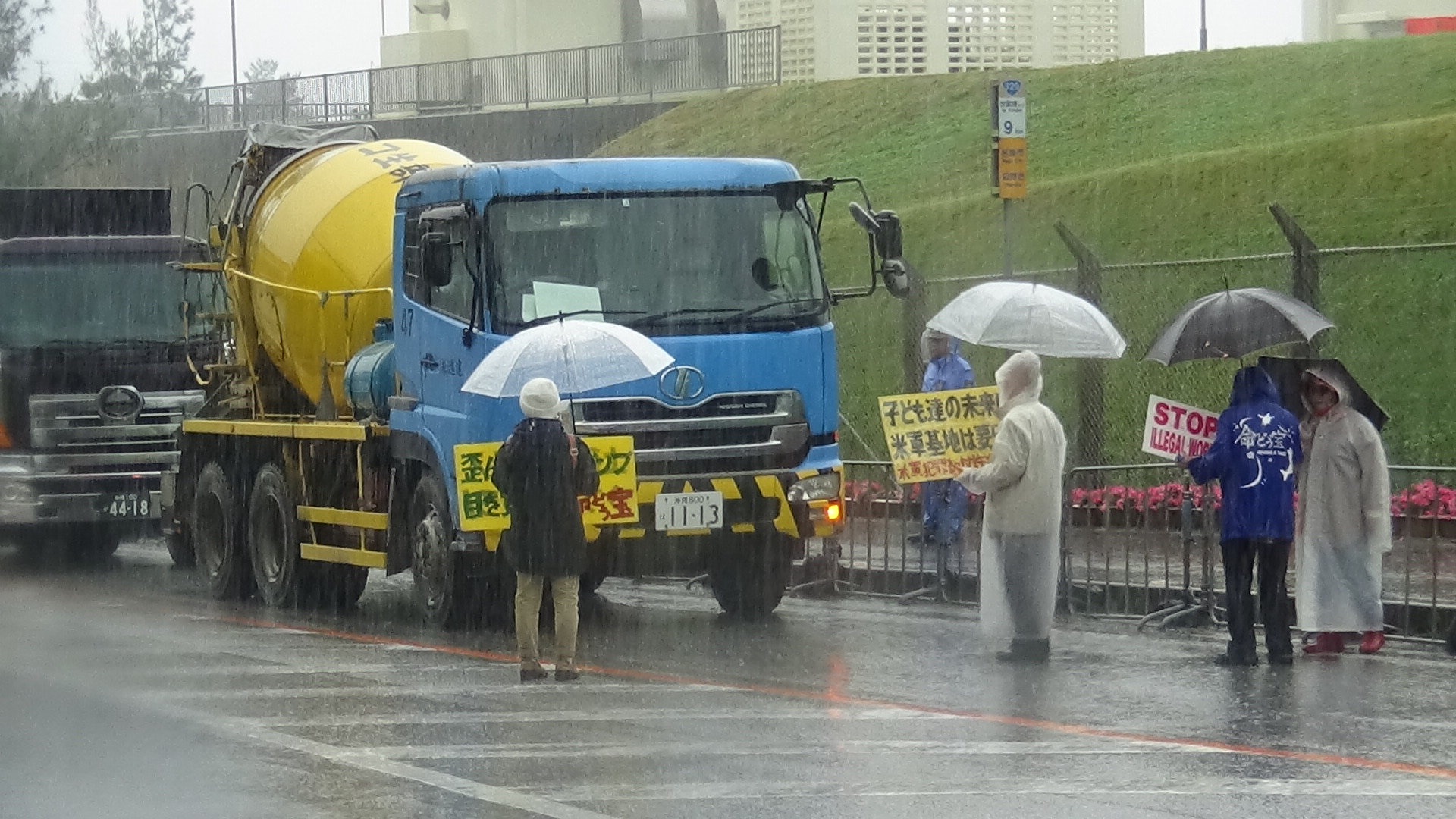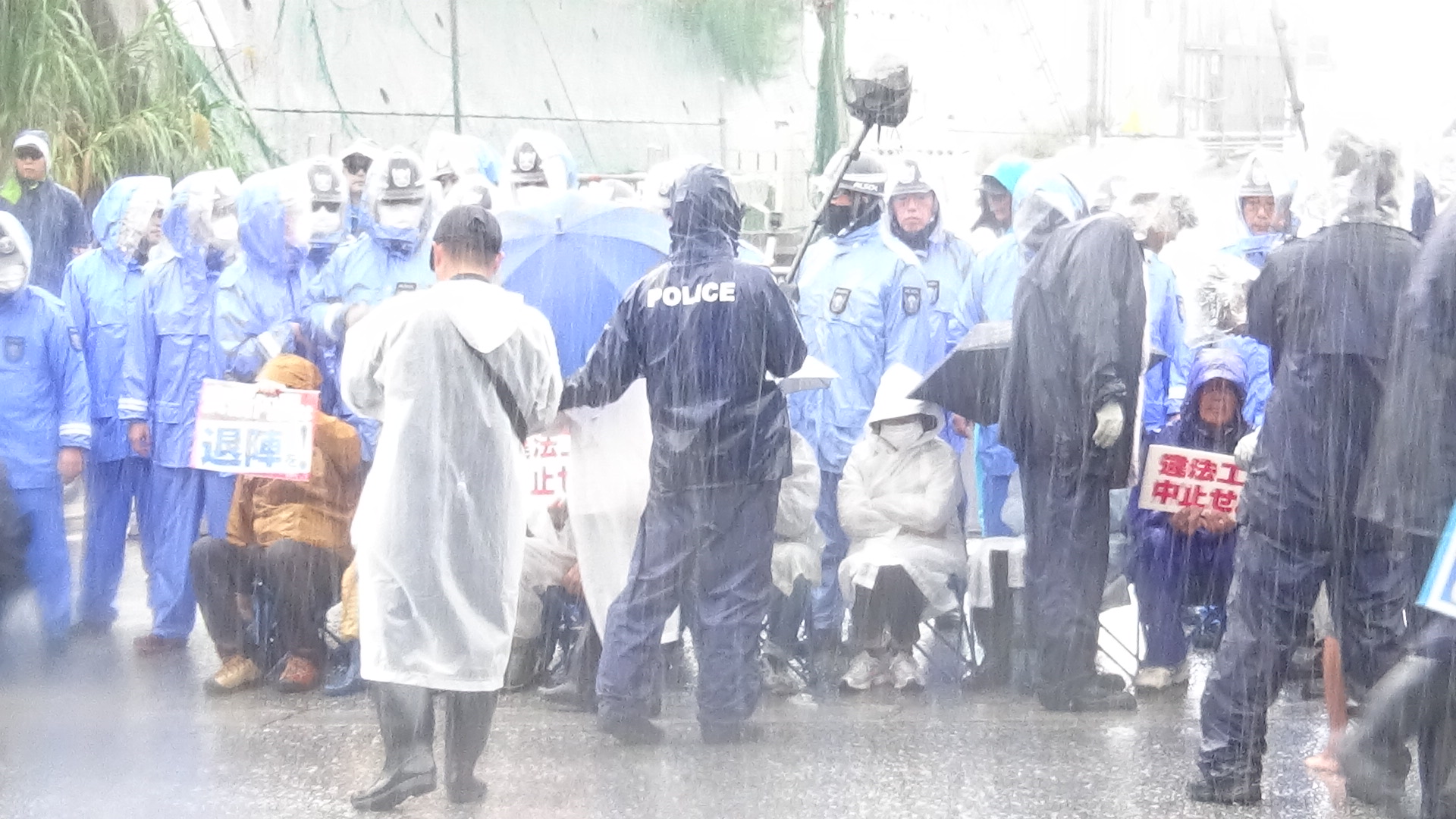 (On the sea)
In the rain, about 3,000 ton of soil/sand, for one salvage barge, was bumped into the sea.