(In front of the Gate)
No delivery of landfill soil and sand was made. At 9:30am, several tens of people left here to Ryukyu Cement Pier in Awa for reinforcement.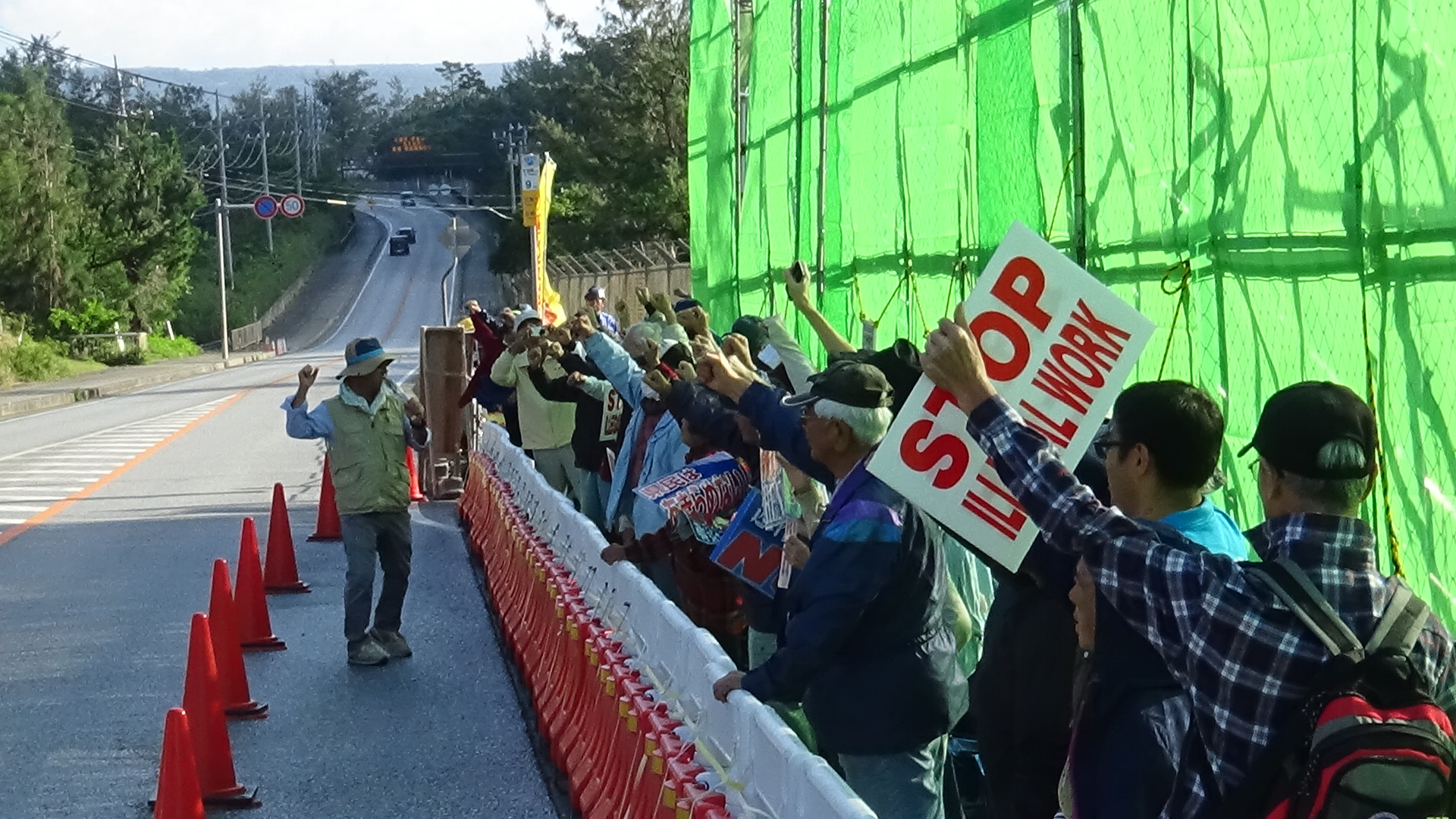 (In front of Ryukyu Cement Pier)
All day long, approximately 50 people called out aloud to the trucks coming to the Pier. Among the protesters, there was a young boy with his parents. I talked to him, and he responded staring at me straight, "Even an elementary school kid has a power to think and reason". Approximately 520 truckloads were delivered to the Pier today.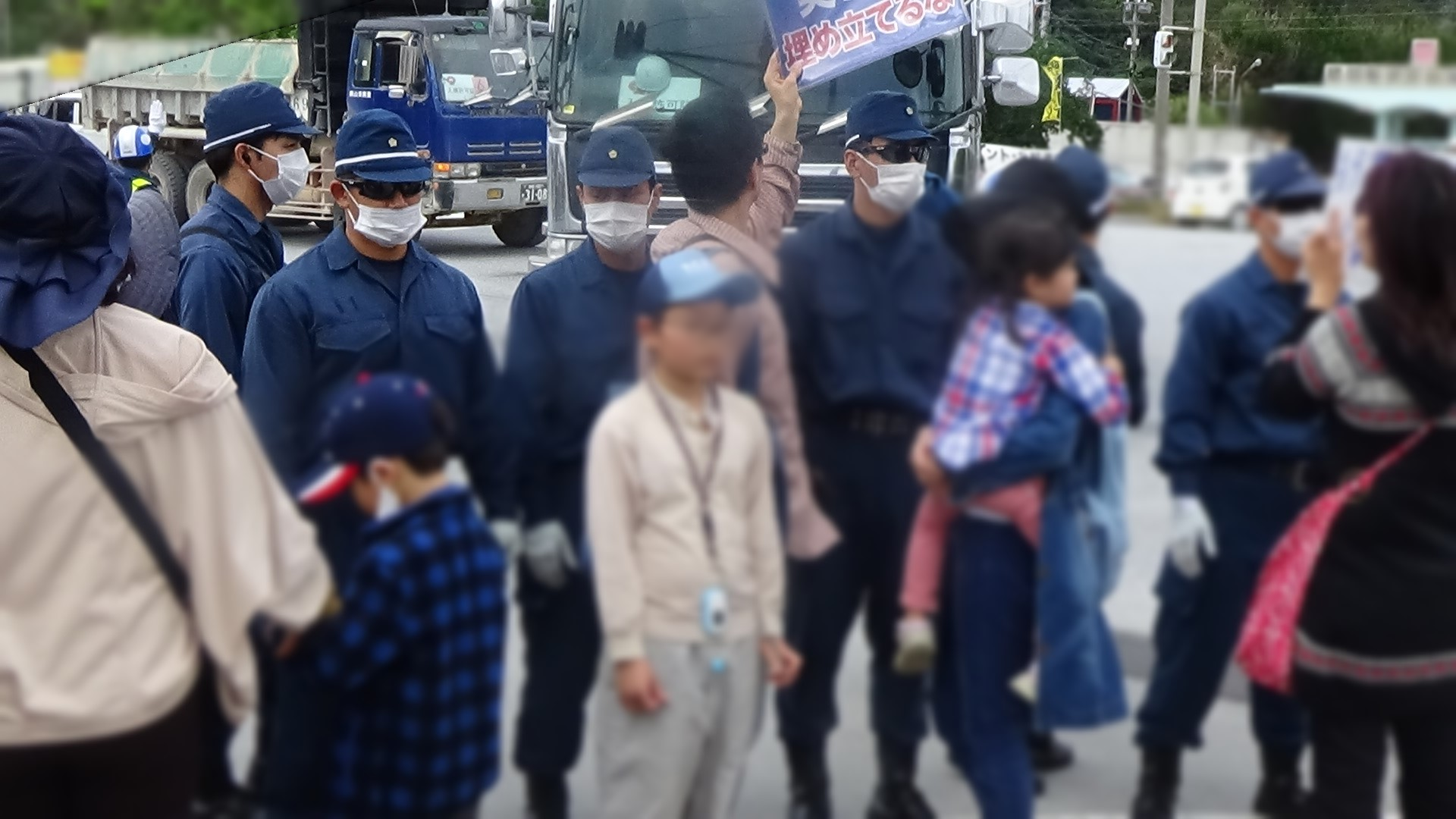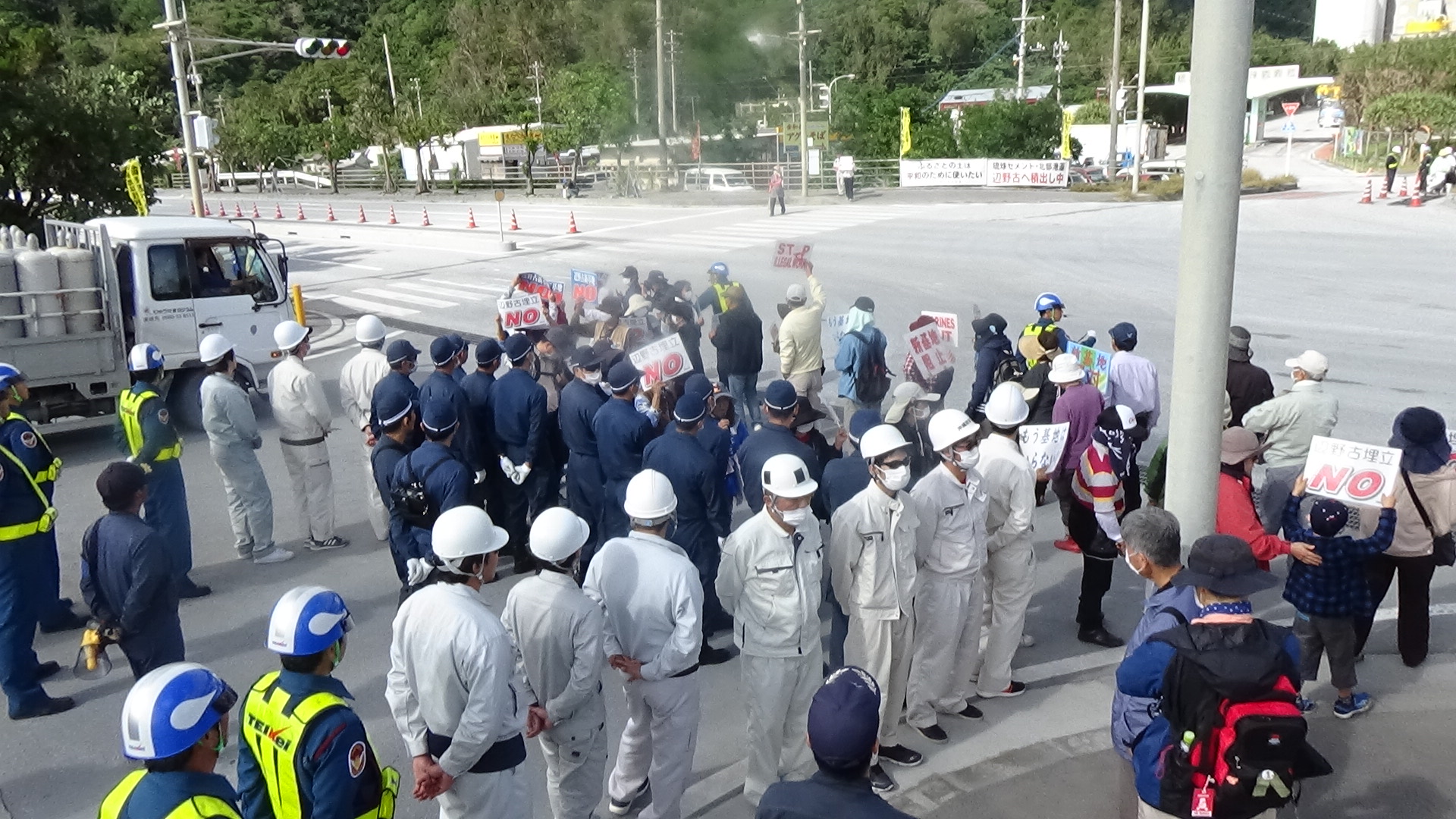 (On the sea)
Two boats and 12 canoes went out to demonstrate in protest on the sea. The barges loaded with the landfill soil and sand were berthed along K9. The loaded soil appeared to be red clay which Okinawa Prefecture Red Soil Prevention Ordinance forbids to use for landfill. The soil unloaded from the trucks are obviously red clay, another illegal act by the Defense Bureau.
Due to increased wind velocity, we stopped the protest demonstration on the sea by 10:30am.