(In front of the Gate)
No truck delivery was made, we do not know why. Two groups of young Koreans visited with us. They were 35 members of the Japan-Korea Youth and 10 elementary school pupils from the Cheju Island. The Japan-Korea Youth members gave a speech, "Okinawa and the Cheju Island share a similar history of oppression. We support your initiative. Keep it up!" the elementary school pupils played the flute and gave a dance performance. Young power filled the tent, which was quite different from the usual atmosphere.
Mr. Semba Toshiro, a former policeman, visited with us and told us about the reality of police force and the riot police behind the scene.
He exposed a slush fund in the police force while in active service. Although he was harassed and demoted, he served the police force until his retirement. He is strong with an iron will.
In his lecture session in the evening, he advised that "you must point out every act of violence that you received from the riot police. That is the only way not to give them an excuse. A damage or an injury report is not sufficient. You must bring a charge against them". He was very persuasive, and many questions were asked.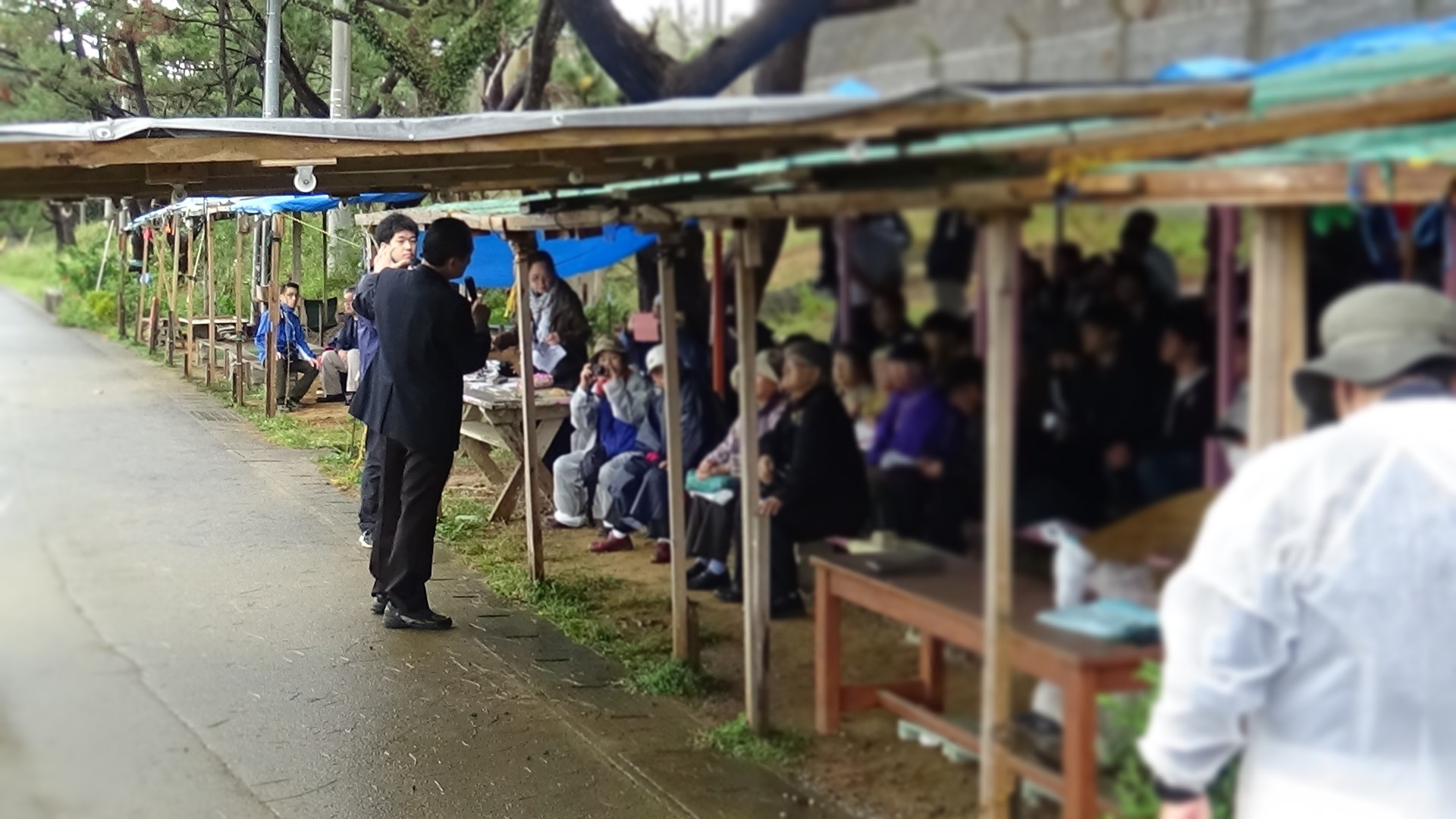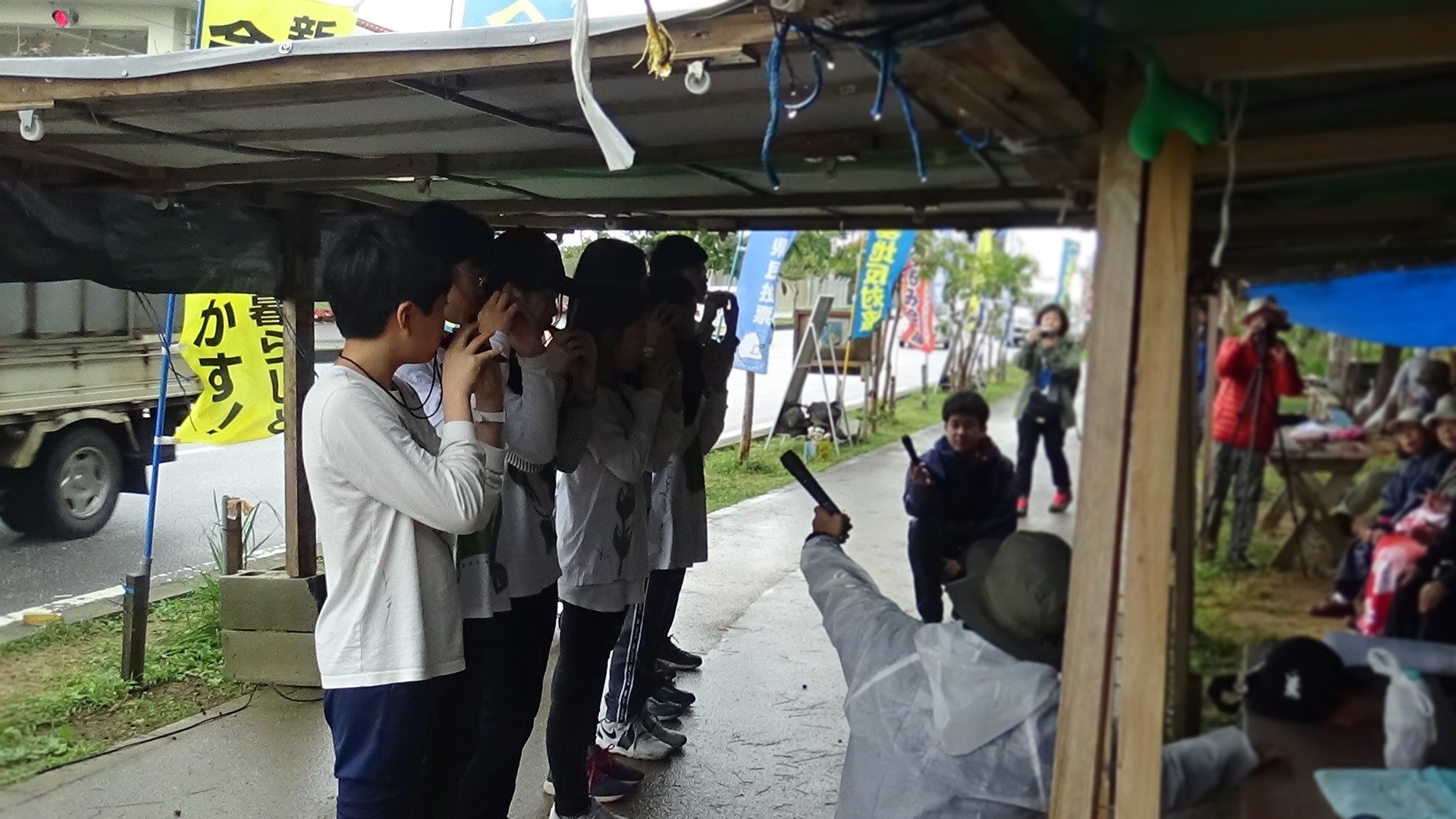 (In front of Ryukyu Cement Pier in Awa)
In a drizzle, we successfully slowed down the truck deliveries by driving very slowly in front of the trucks and the demonstration in front of the gate leading to the Pier. In the afternoon, we appealed to the regular traffic to stop the landfill in Henoko. The High school students on sight seeing buses responded to our appeal by waving hands.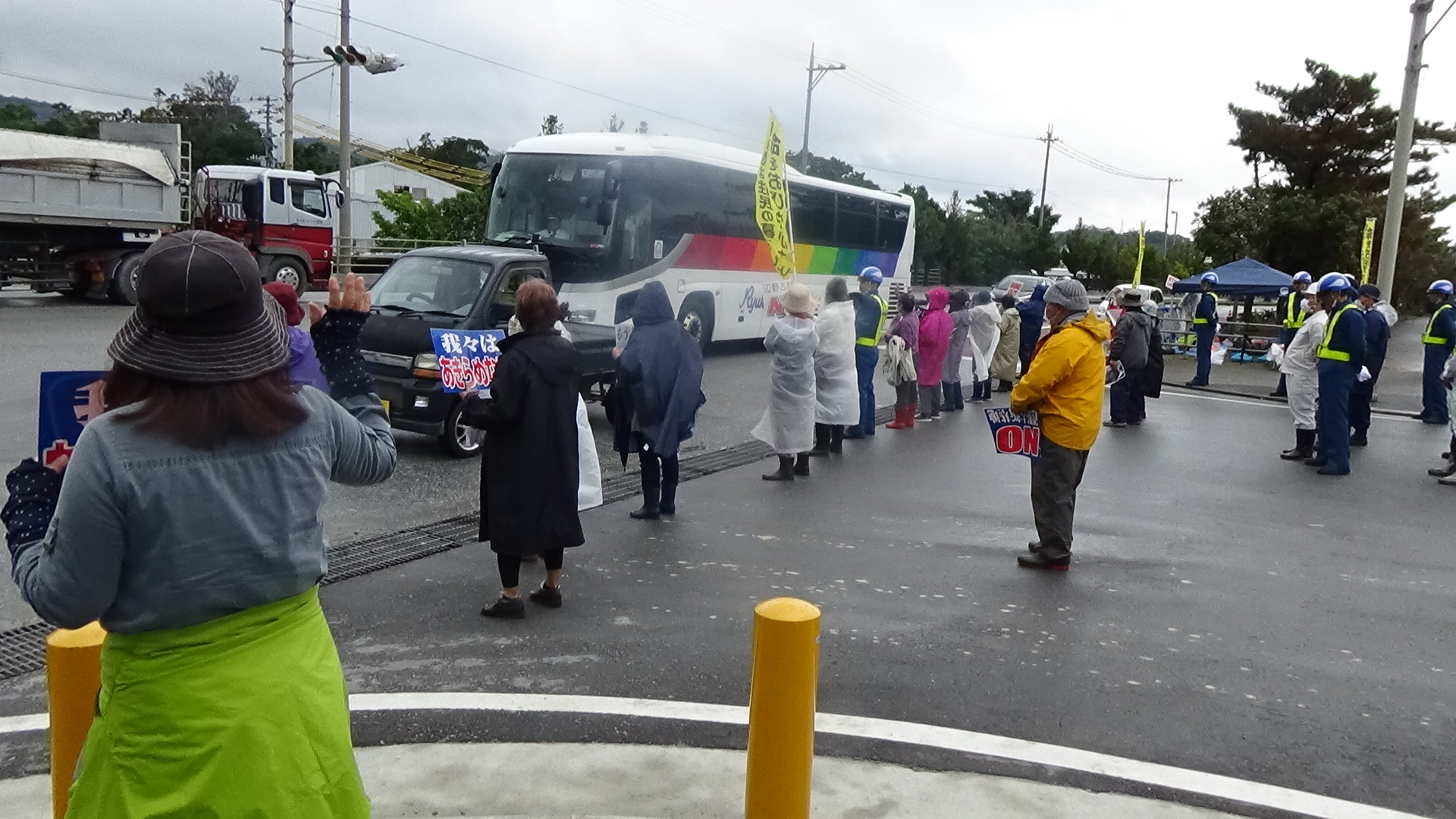 (On the sea)
Due to a bad weather, the protest demonstration was cancelled.