(In front of Ryukyu Cement Pier)
No truck made a delivery of soil and sand since the end of the last week. Former Prime Minister Hatoyama visited with us. I am impressed by his action since his designation from the position of the prime minister. He had made a public commitment to "relocate the base out of Okinawa Prefecture", but bureaucrats did not follow it through, and he ended up betraying Okinawans and resigned. However, he has visited Okinawa many times to monitor the "relocation" status and been sending out messages to tell how unreasonable the relocation to Henoko is. Whatever had happened in the past, "All Okinawa" has a big heart to embrace all to move forward.
(In front of the gate)
Setting their speakers at the maximum volume, the rightists came again waving both Japanese and American flags. Why both flags, I do not know. Driving 3 vehicles back and forth before the Tent, they blasted their shouts via the speakers. Knowing that the police force does not earnestly restrict them and let them demonstrate rather freely, the rightist tried to scare us. However, we are accustomed to their scare tactic. It no longer works on us.
The number of participants in the sit-in peaked to 70 today. Three time a day, the total of 321 truckloads were delivered. More concrete mixer trucks were sighted than before.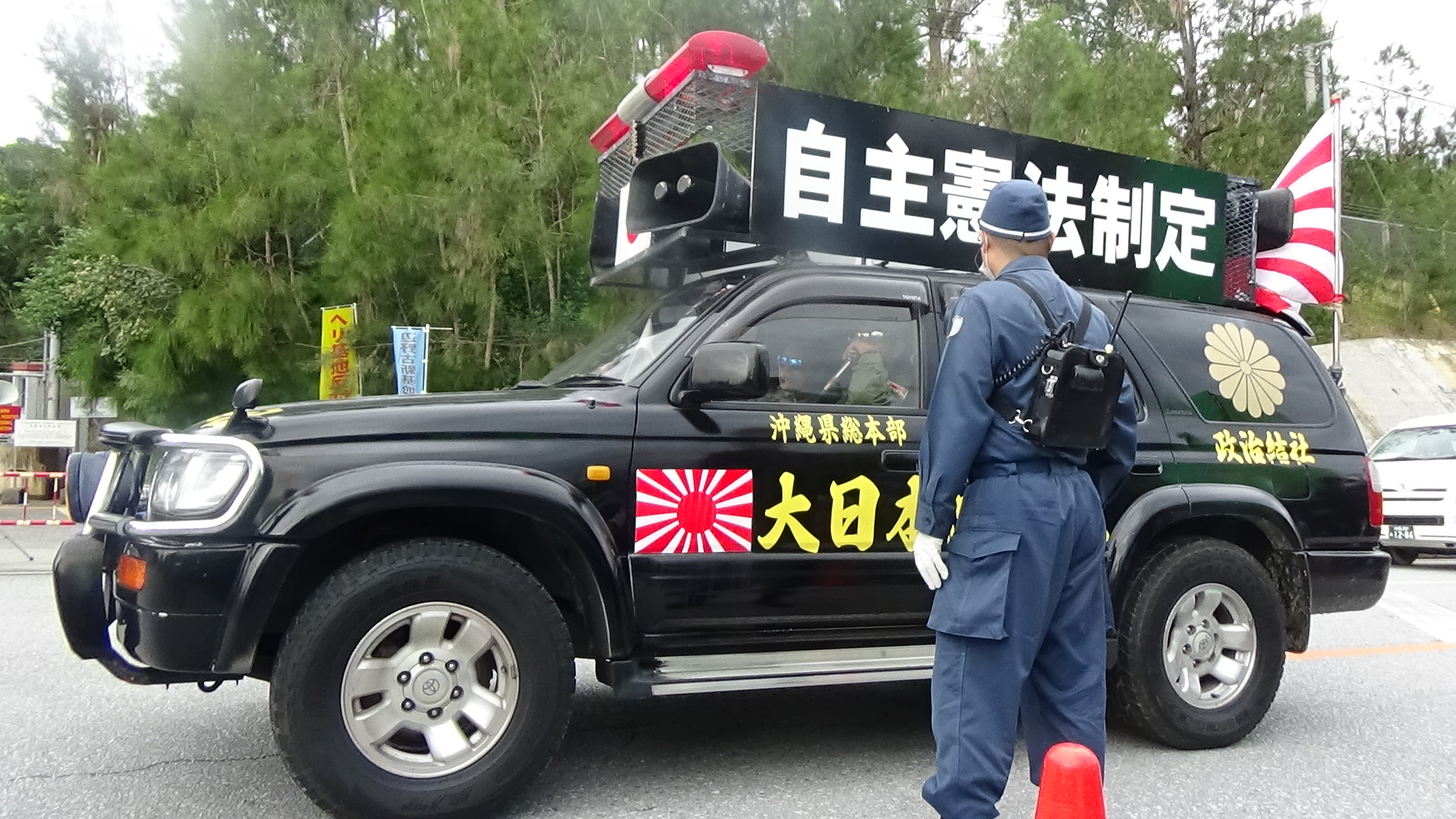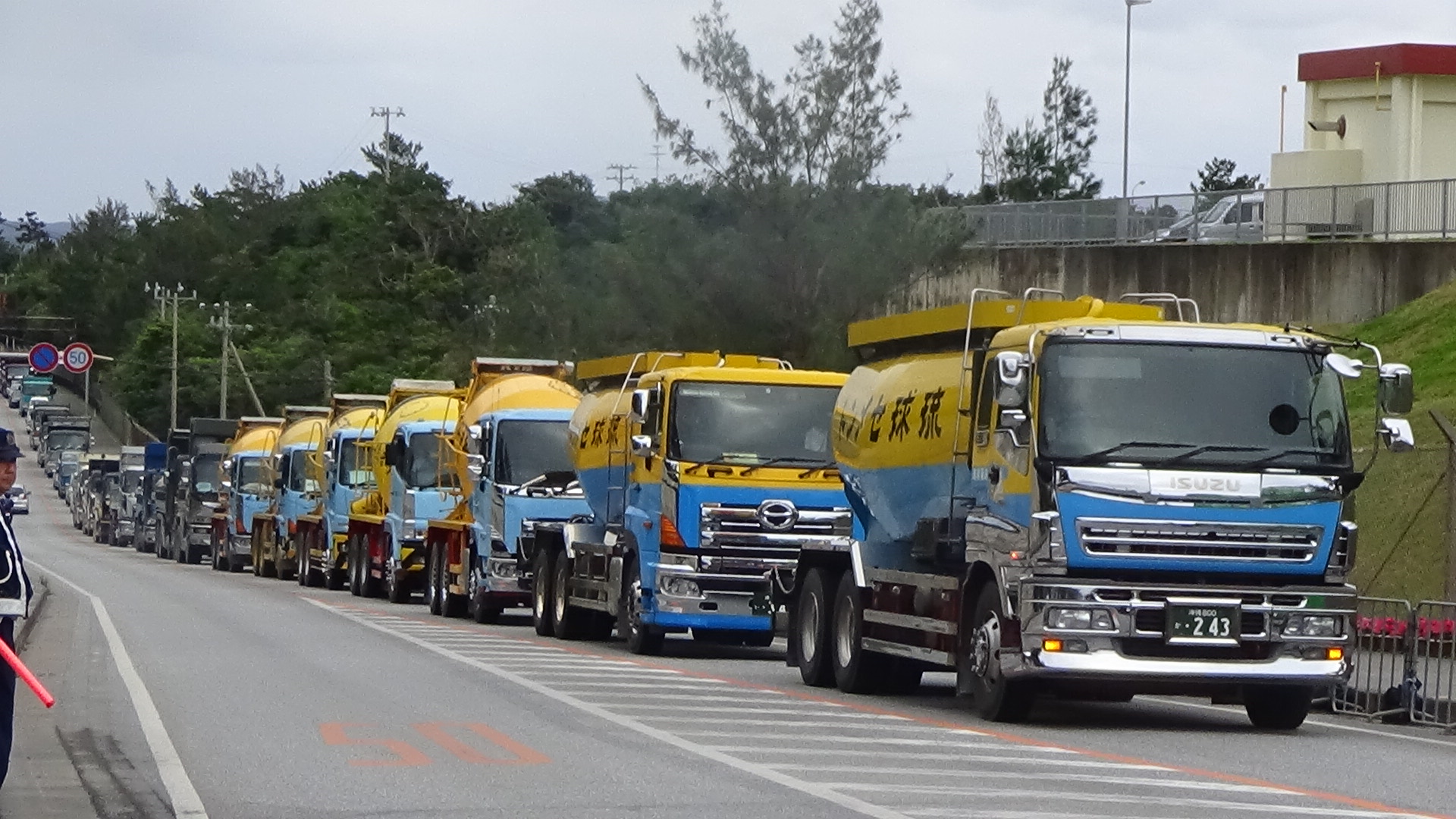 (On the sea)
One boat and 8 canoes were out on the sea to protest. In order to prevent a barge with a ramp from anchoring to the pier, they moved around the barge and successfully kept the barge on the sea for more than 30 minutes. It was the first that such tactic was applied.