(In front of the Gate)
A family of three including a woman in her 20s originally from Okinawa and currently residing in Sidney visited the Tent.
"I gathered some information via internet, but the actual situation is quite different. I never thought how violent it is", said she in wonder.
Three times a day, a total of 327 truckloads deliveries were made. Receiving a news that dumping landfill soil and sand was to be resumed from the Pier in Awa where nothing was going on since the end of the last weekend, those concerned hurried to Awa in the afternoon.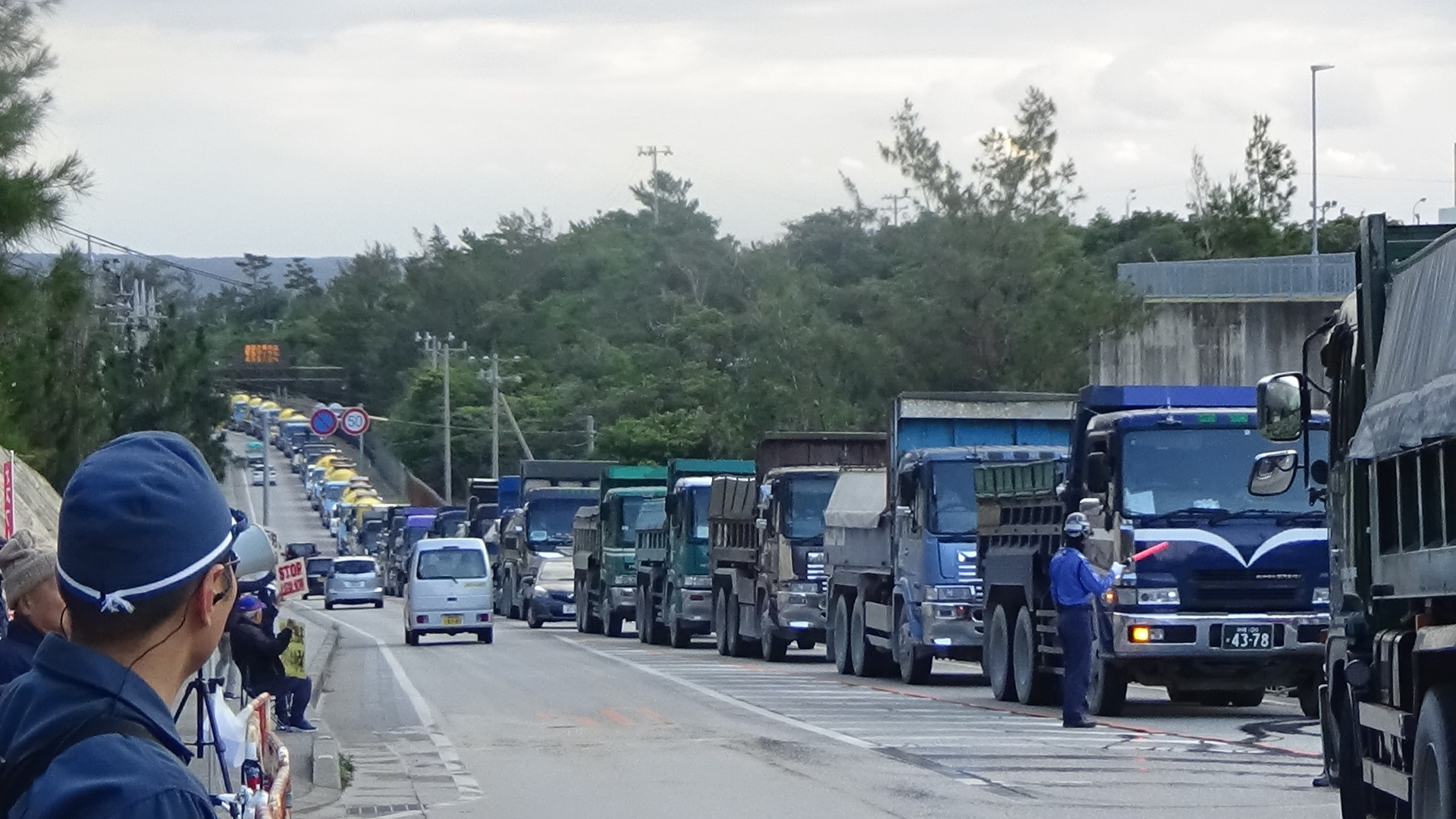 (In front of Ryukyu Cement Pier)
Dumping soil and sand was resumed in the afternoon. A little over 10 people demonstrated in protest. Approximately 50 trucks went back and forth between a quarry and the Pier to make deliveries. In 3 hours, 240 deliveries were made to the Pier. The carrier boats fully loaded with soil and sand left for Henoko at 4:30pm.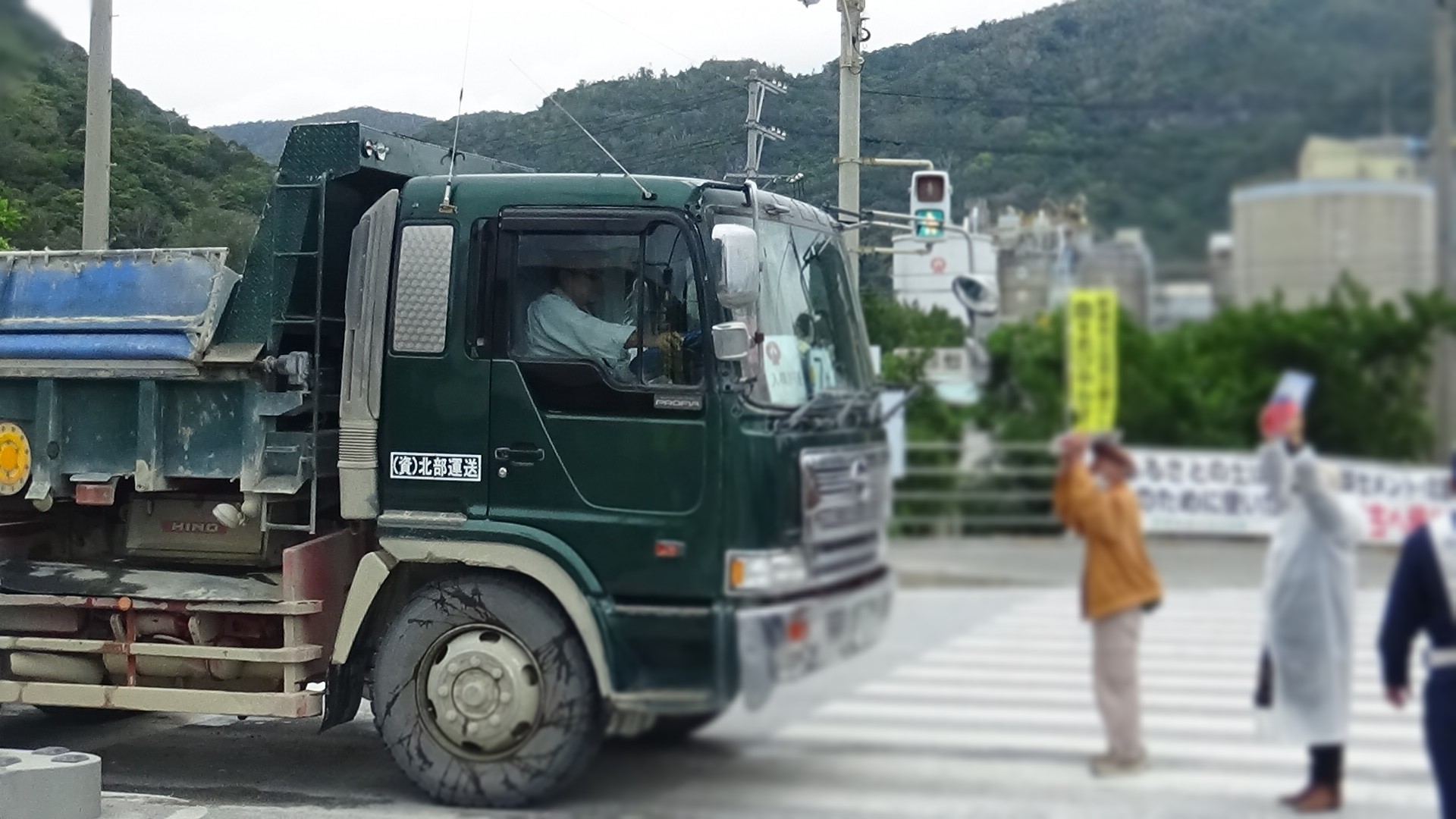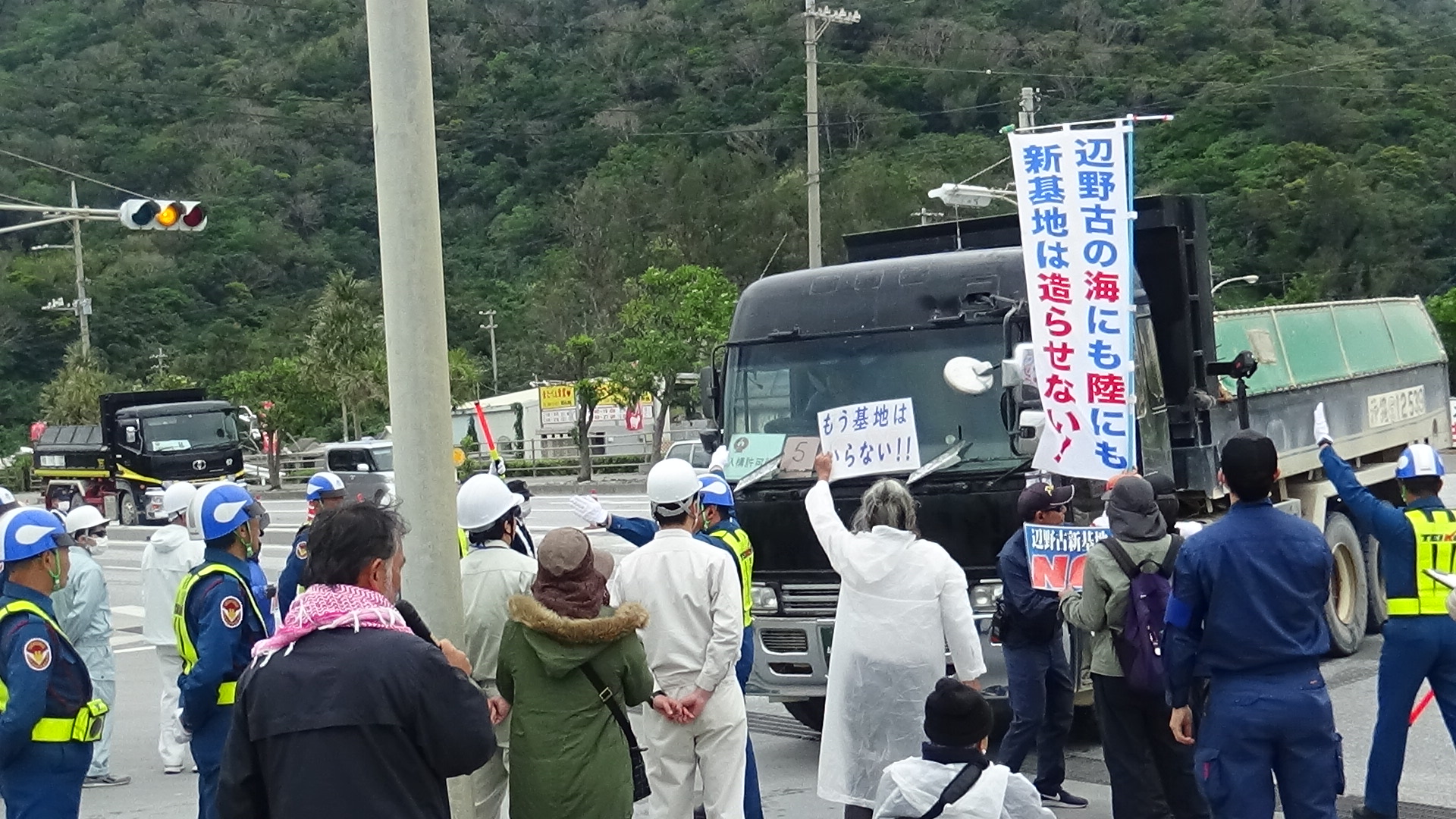 (Other)
Abe Administration finally came to admit that a patch of soft ground lies in Ohura Bay. The Administration has covered it hidden as a part of election strategy, but must proceed now to request permission from the Prefectural government.to make changes to the construction plan. The cost to improve the soft ground lain at the end of a planned runway is expected to be enormous, and the experts say appallingly that "Proceeding to request a permission to make changes is ridiculous when it is obvious that the Governor of Okinawa will not give the permission. The cost is enormous. Isn't it time to stop the construction now and review the construction plan?"
We will talk about soft ground more in detail at a later time.