(In front of the Gate)
AT 8:30am, 35 people resumed the sit-in protest. From this week, a new company took over the guard service in front of the Gate. The guards were not yet used to the routine works and took twice more time in preparation, which seemed to irritate the Defense Bureau staff. Including the marine guard service, the total guard service expense comes to approximately JPY20,000,000 per day. The Administration indicated last year that such expense had incurred due to the protest actions; therefore, the payment should be made by the Governor of Okinawa. It was a threat by the Administration that ignores local autonomy.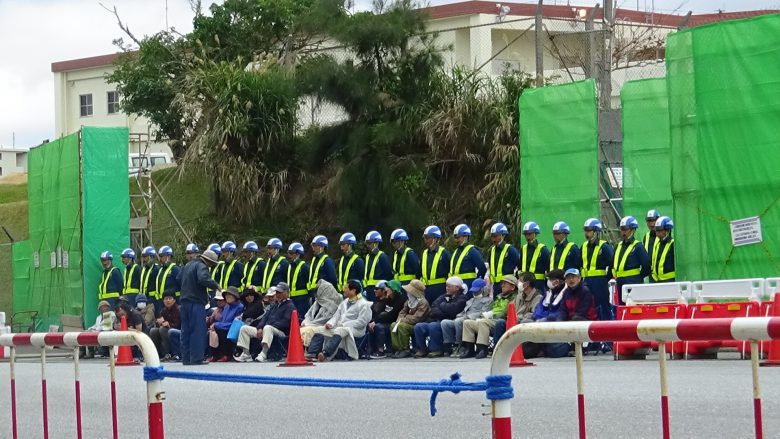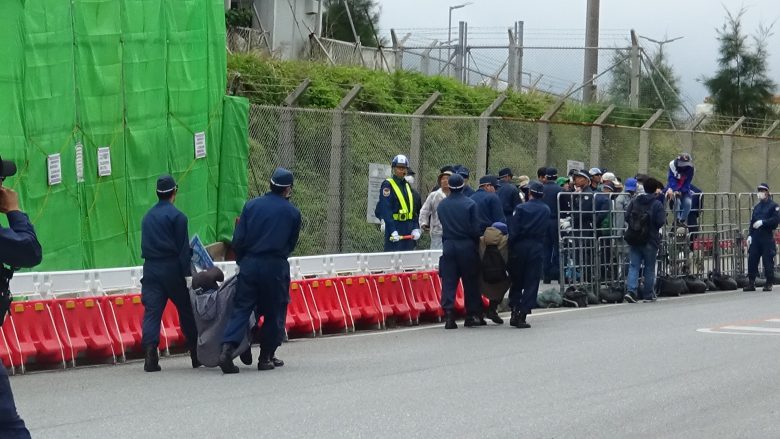 (In front of Ryukyu Cement Pier)
A little over 10 people protested in front of the guards and the Defense Bureau staff. Trucks loaded with dirt and sand made 545 deliveries to the Pier. A large portion of the dirt and sand obviously were red soil and in violation of the Prefectural ordinance of Red Soil Prevention. However, the Defense Bureau does not permit examination of the dirt and sand. Three carrier boats left the Pier today.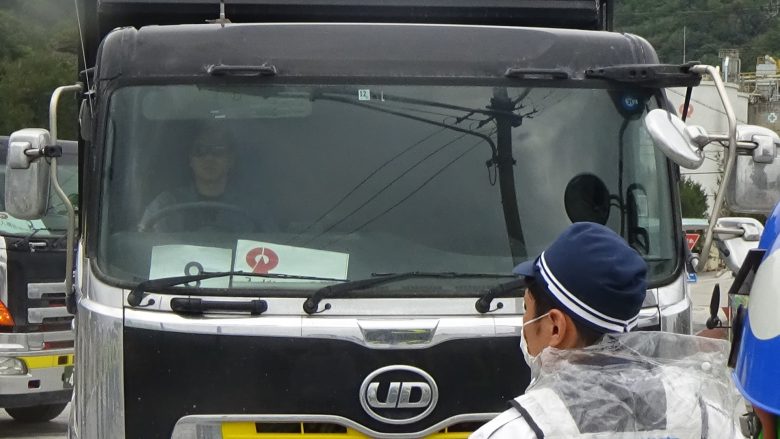 (On the sea)
Due to high waves, no protest action was made.
(Other)
A nationwide opinion poll conducted by Kyodo News on the 2nd and the 3rd of February, reported that 51.6% opposed the Abe Administration, while 39.4% gave support regarding the Administration's uncompromising position of going through the construction of FRF.