(In front of the Gate)
In a drizzle, from 9:00am, dump trucks and concreate mixer trucks lined up on the national highway toward the Gate. From this week, construction of K8 seawall began by bringing in crashed stones to be used in laying the foundation. At 9:30am 114 trucks, at noon 109 trucks, and 3:00pm 104 trucks, 327 deliveries in total were made. It seems that construction progresses approximately 5 meters a day.
At the end of K8 seawall, the colonies of small coral which are subject to transplanting are growing.
The Defense Bureau plans to use K8 seawall for the purpose of shipping out dirt and sand to be deposited to the zone 2 from this month.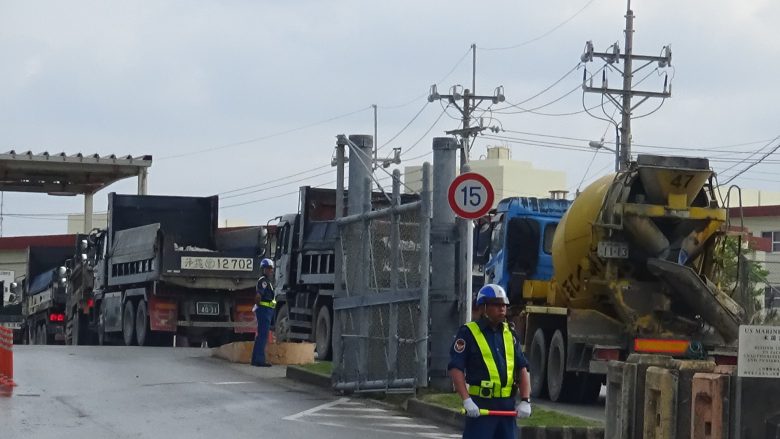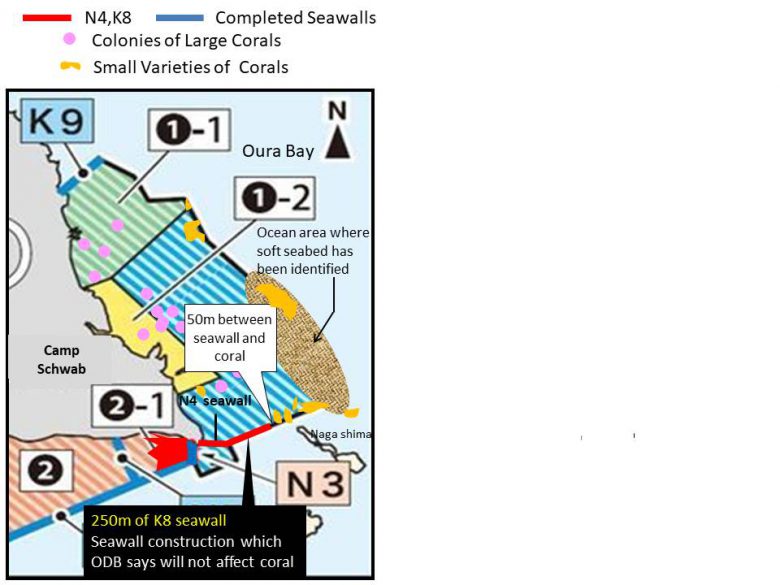 (On the sea in Oura Bay)
Due to a bad weather, only one boat went out for monitoring and confirmed that depositing crashed stones to K8 seawall continued. The seawall was extended about 5 meters today alone.
(In front of Ryukyu Cement Pier)
Due to the delay of the carrier boats returning from Oura Bay, no boat was available to be loaded. The delivery of dirt and sand was finished before 11:00am.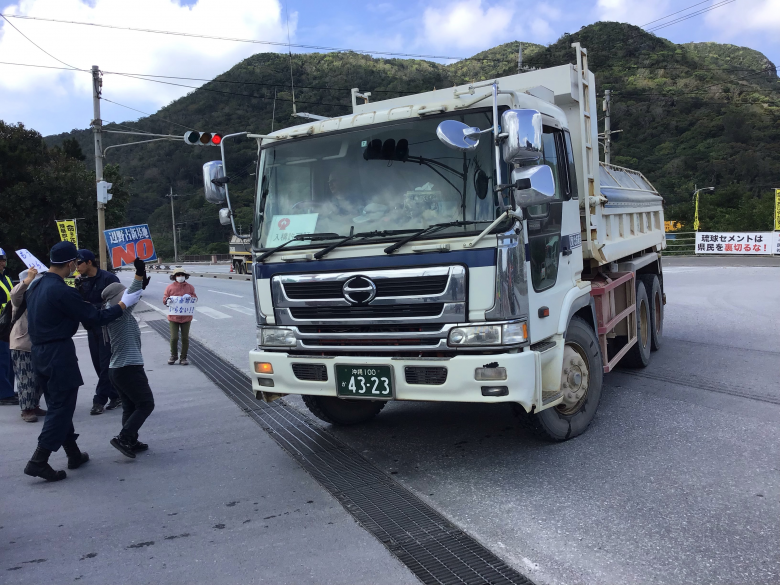 (Other)
Because of the repair work completion in Shiokawa Pier of Motobu Port damaged by a typhoon of September last year, Okinawa Defense Bureau submitted a request to Motobu Town to use the Pier from April. Motobu Town will probably issue a permit for use. By increasing the number of shipping-out points to 2, landfill works will be accelerated.