(In front of the Gate)
Okinawa citizens are getting angrier at the Administration that forcibly and stubbornly keeps the construction in progress, in spite of the fact that over 70% of the vote cast in the Prefectural Referendum were NO against the construction of the new base. The overseas media started asking questions on "democracy in Japan". The opinion poll conducted by a newspaper has reported that the head of 29 municipalities out of all 41 in Okinawa stated that "the result of the referendum must be respected". The politically conservative heads of municipalities cannot ignore the result any longer. The wind is behind and pushes "All Okinawa" forward.
Seventeen students from Rikkyou University holding a banner, participated the protest in front of both the Gate and the Pier in Awa.
"Passion to the world, light the way for human beings!"
Three times a day from the morning through the afternoon, 339 truckloads in total were delivered today.
The Administration has not yet disclosed the expected changes to the construction schedule and the budget to deal with the soft foundation, but continues on the construction. Where in the world do you find such public work?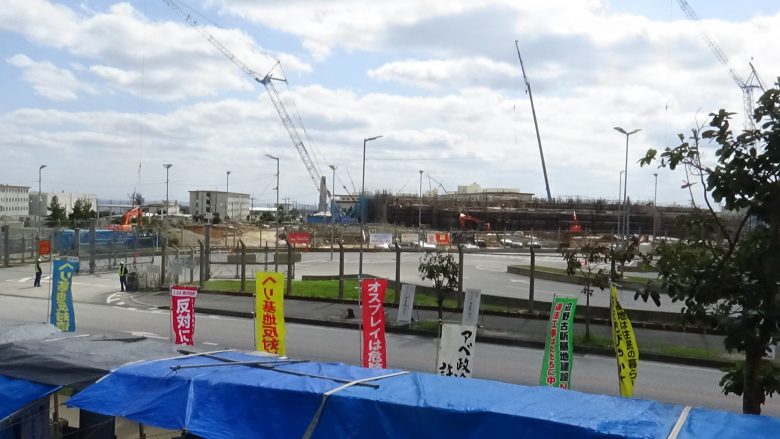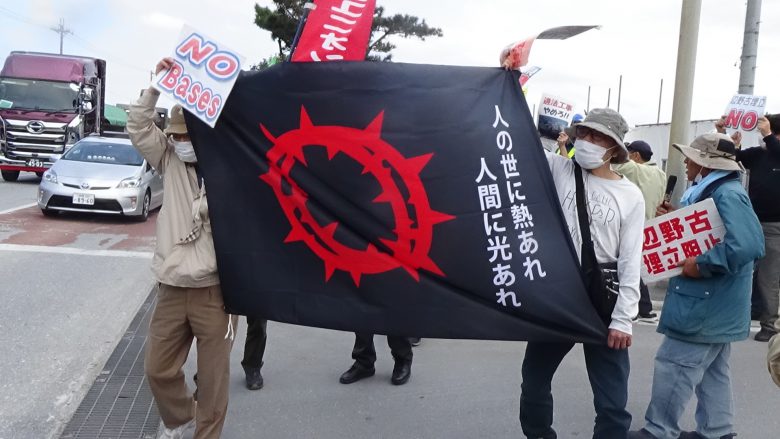 (In front of Ryukyu Cement Pier)
Although a small in the number of participants, the protest resumed 7:30am. More participants from the mainland joined in the afternoon, and over 40 people including labor union members and college students rallied in protest. Was it only my imagination that the spirit of both the riot police men and the Coast Guard men was not high? The result of the Prefectural Referendum must weigh heavily on their mind. The largest number of deliveries per day, 620 for the day, was made today, and 3 carrier boats left for Henoko.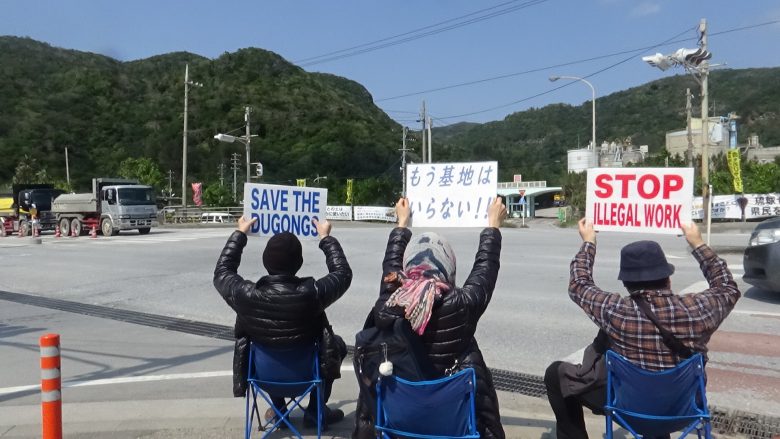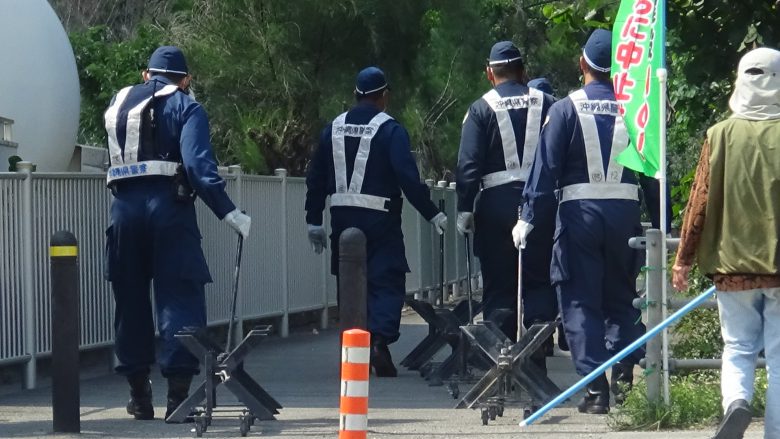 (On the sea in Oura Bay)
Two boats and 7 canoes were out on the sea to protest. An additional reinforcement work was done at the almost completed N4 seawall, which was probably to prepare for typhoon #2.