(In Front of the Gate)
Approximately 40 people resumed the sit-in from 8:30 a.m.
A US marine (killed himself) who murdered a woman on the 12th had been ordered not to come in contact with her as per a military protective order. But on the day of the murder, he was permitted to stay out overnight, which infuriated the people in front of the Gate. Critical comments on the US force were abundant.
"How can a permit be issued?"
"It could not have had happened if the permit were not given."
It added another drop of oil on a fire of anger against the US soldiers' atrocious crimes.
Three times a day from the morning through the afternoon, 242 truckloads were delivered to the base today.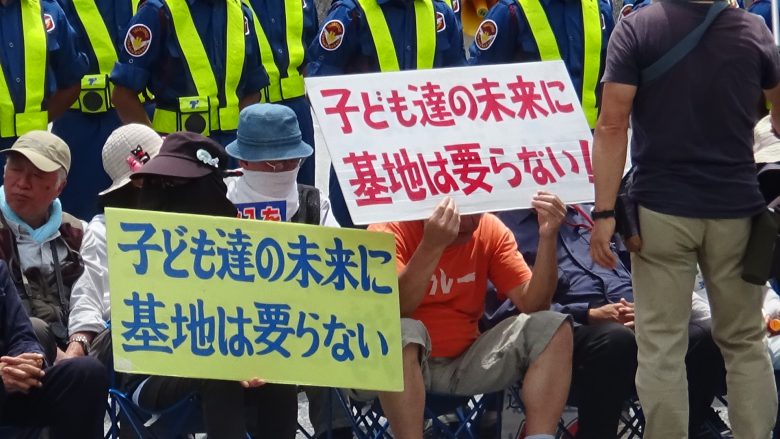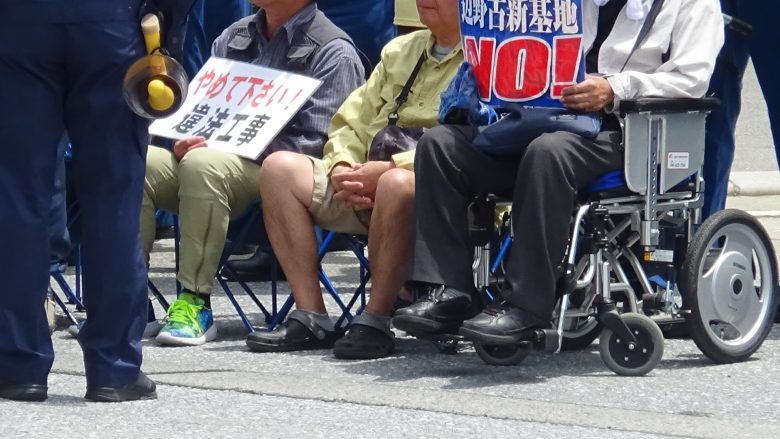 (On the Sea in Oura Bay)
Two boats and 8 canoes went out to the sea to protest. Since unloading earth and sand by K9 seawall was already finished, we went toward K8 seawall. All canoes went over the floats towards a crane car engaged in reclamation work, but all members were restrained by the Coast Guard and brought back to the beach. This was repeated twice.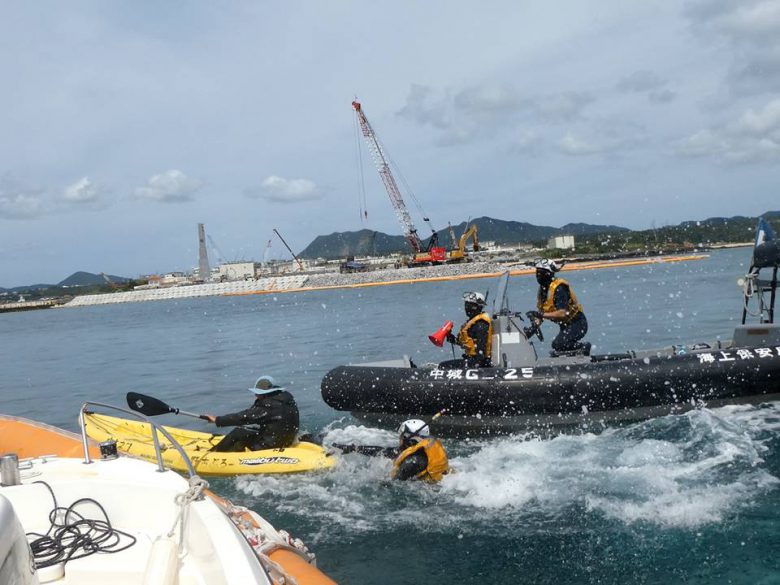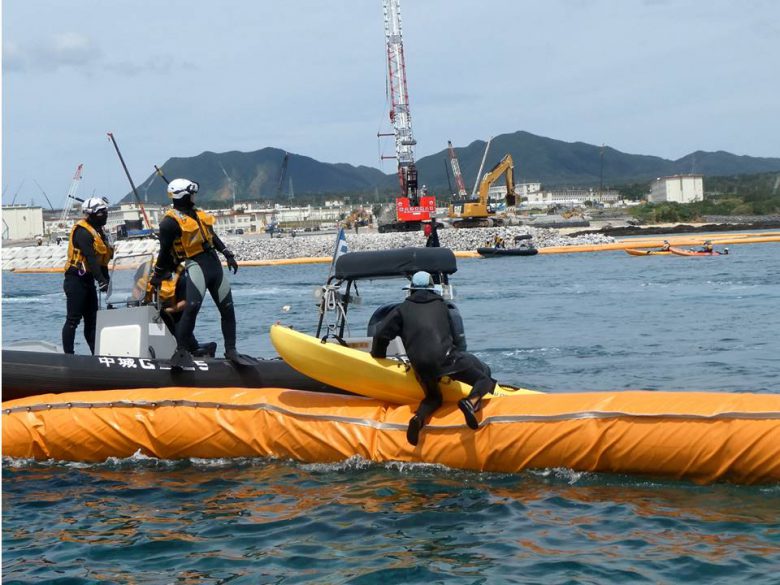 (In Front of Ryukyu Cement Pier in Awa)
Approximately 10 people started rallying from 7:30 a.m. and continued for all day long. The volume of Earth and sand equivalent to 3 cargo ship loads was delivered to the Pier.
Three cargo ships left for Oura Bay.
(Other)
AS per the picture taken from a drone on 15th, the sea was getting muddy because of the crushed stones that have been thrown into the sea. The growth of coral have been confirmed around K8 seawall. The Defense Bureau has insisted that construction work is possible without transplanting the coral when the pollution prevention sheet is used properly. However, the experts point out that "the sheets set up by the Defense Bureau are so short that they do not reach the sea bottom, and that leaks of muddy water were expected from the onset". "It was a show-off job, and the real picture is coming through".