(In Front of the Gate)
Only 16 people resumed the sit-in rally at 9:00 a.m., and were immediately removed for 103 dump and mixer trucks to go through the gate. In the afternoon, 93 trucks at noon and 102 trucks at 3:30 p.m. went through the Gate, which made the total for the day 298.
(On the Sea in Oura Bay)
One boat and 7 canoes were on the sea to protest, and rallied near K8 seawall for half a day. However, the rally in the afternoon was cancelled due to a bad weather.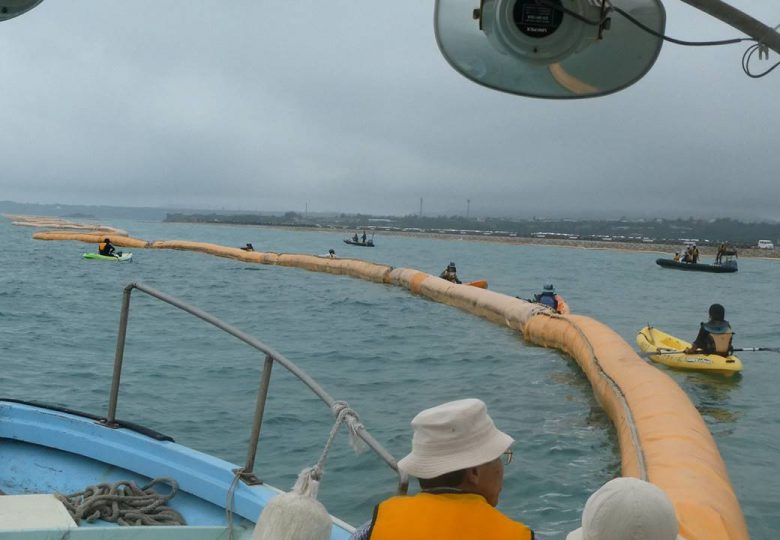 (In Front of Ryukyu Cement Pier in Awa)
The day of Wednesday Intensive Action! Since this is the 1st Intensive Action after Mr. Yara's victory in the House election for a vacancy, over 110 people gathered here. Although the will of the people against reclamation was clearly shown by the election, Abe Administration has been continuing reclamation. The protestors called aloud.
"Do not make a fool of Okinawa!"
"Protect democracy!"
Bananas and pots of sweet bean soup were offered to support the protestors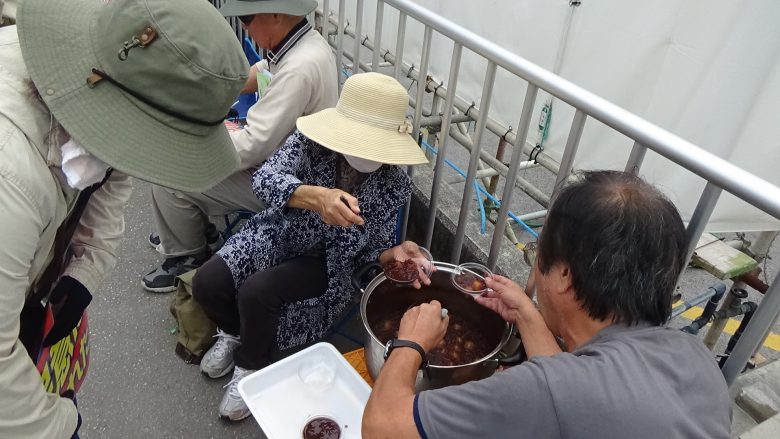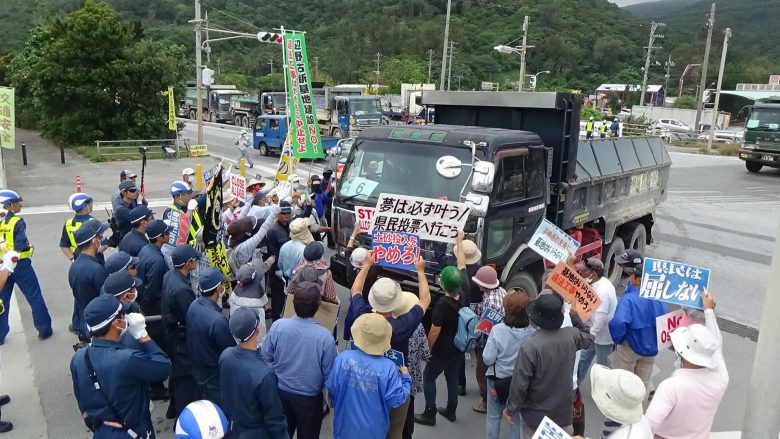 (Other)
The Okinawa Defense Bureau announced that Shiokawa Pier in Motobu Town would be used for shipping out earth and sand from the 25th as the Bureau had already received from the Town a permit for use of the Pier. In addition to Ryukyu Cement Pier in Awa already in use, the shipping will be made from two piers, and the reclamation is expected to be accelerated. The repair works of Shiokawa Pier that had been damaged by a typhoon had been completed by March.
Upon learning the announcement, Mr. Yamashiro Hiroji Chairman of Peace Okinawa Center showed his frustration.
"It has been only 3 days since the candidate opposing the new base won the House election for a vacancy. I am dumbfounded."