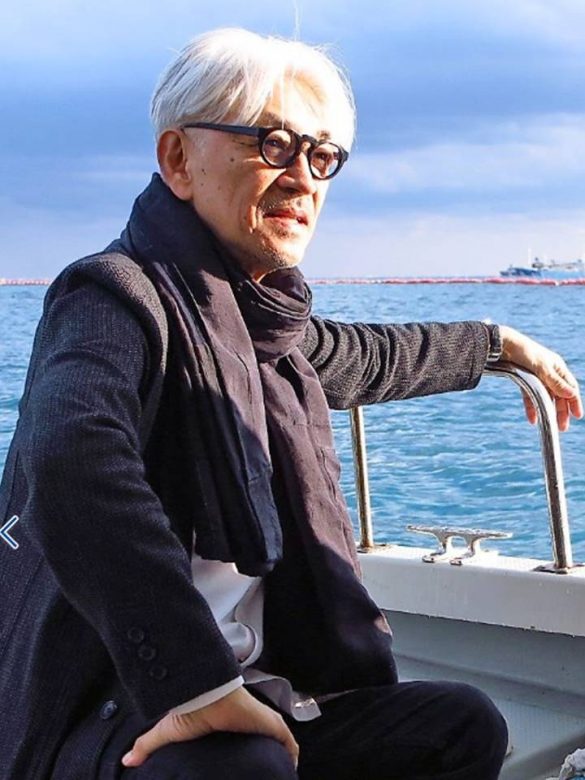 January 4, 2020 Ryukyu Shimpo
On the afternoon of January 3, world-renowned musician Ryuichi Sakamoto, 67, visited the sea area where a new military base is being constructed off the coast of Henoko, Nago.
"There is no justification for destroying this beautiful natural environment to build (a new base).
Don't many people agree?
Only 1% of the soil has been filled in so far, and it's not too late to turn back," said Sakamoto, expressing his view that the land reclamation work should be stopped.
Sakamoto toured the land reclamation site and surrounding area in a glass boat operated by Takuma Higashionna, a councilperson on the Nago City Council.
"It is absurd that there are so many bases on this island.
I can't help but think that there is discrimination between mainland Japan and Okinawa," Sakamoto said with regard to the situation in which the base construction is moving forward contrary to the wishes of Okinawans.
He criticized the national government for pushing forward with the new base construction.
Sakamoto visited Henoko in advance of a charity concert to be held on January 5 where he will perform together with Sayuri Yoshinaga.
(English translation by T&CT and Sandi Aritza)