(In front of the Gate)
The sit-in protest resumed with 14 people this morning. At the Gate No.3 at 9:30am as we did yesterday, we rallied for the members on the sea protesting against setting up the floats. The canoe team members told us that our voice reached to them clearly and kept their morale higher. Protesting on the sea has been continued over 5300 days (=14 years). It is widely and repeatedly talked about the women who had protested hard by staying in the boring scaffold for 24 hours a day for many days, and successfully stopped boring in the winter of 2014. (Picture below). Thanks to their resistance, the construction of the base has been greatly delayed and is far behind the schedule.
At 10:00am, about 40 people gathered at the Tent. Mr. Yamashiro Hiroji gave a status report and stated that we must not allow Abe Administration's farce to go on and that we would appeal to the world to stop constructing the military base. At the close of the meeting, every one joined dancing in a line to the music of "Tomorrow Awaits". Where else can you find such a merry meeting to protest against a military base?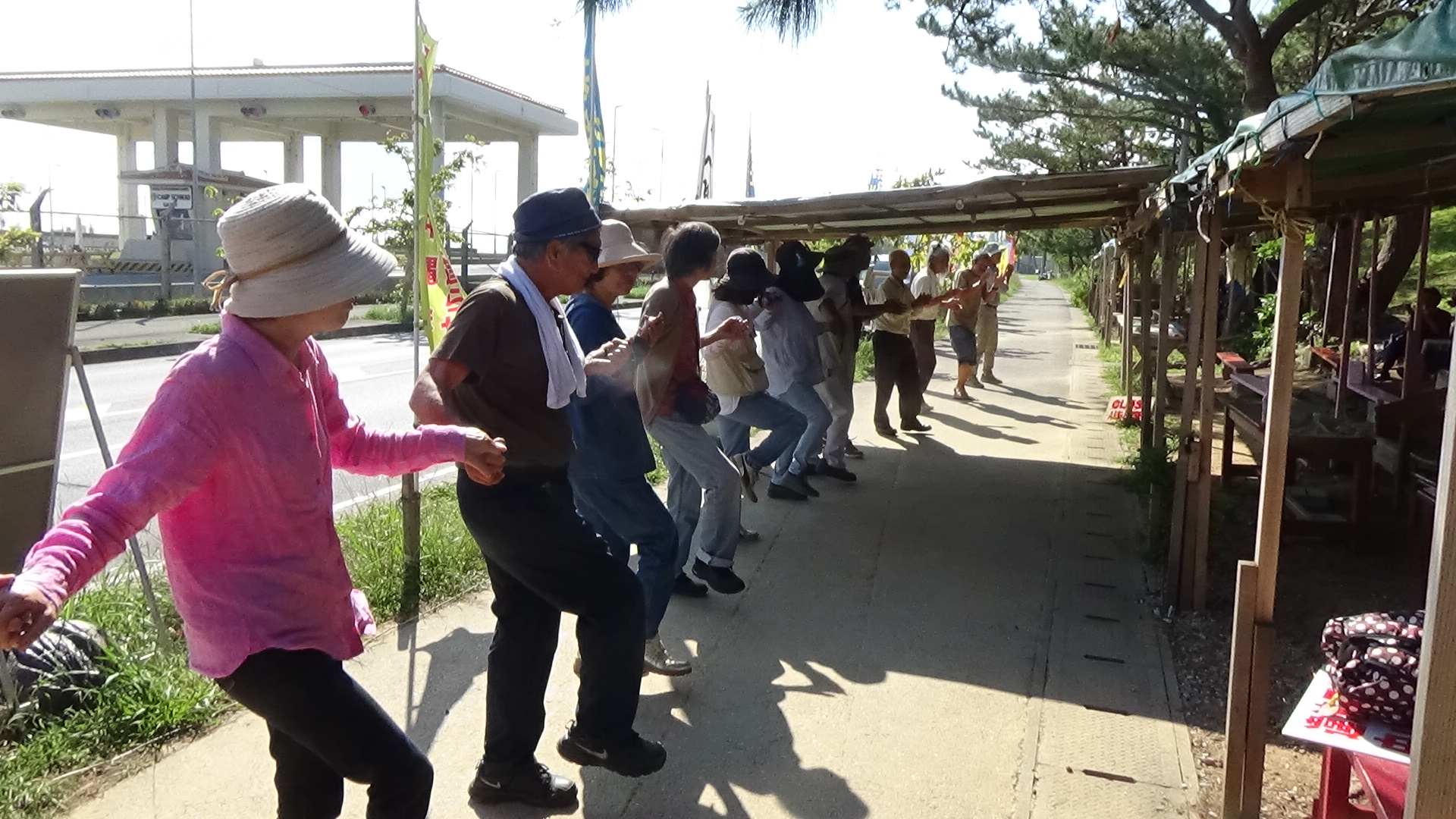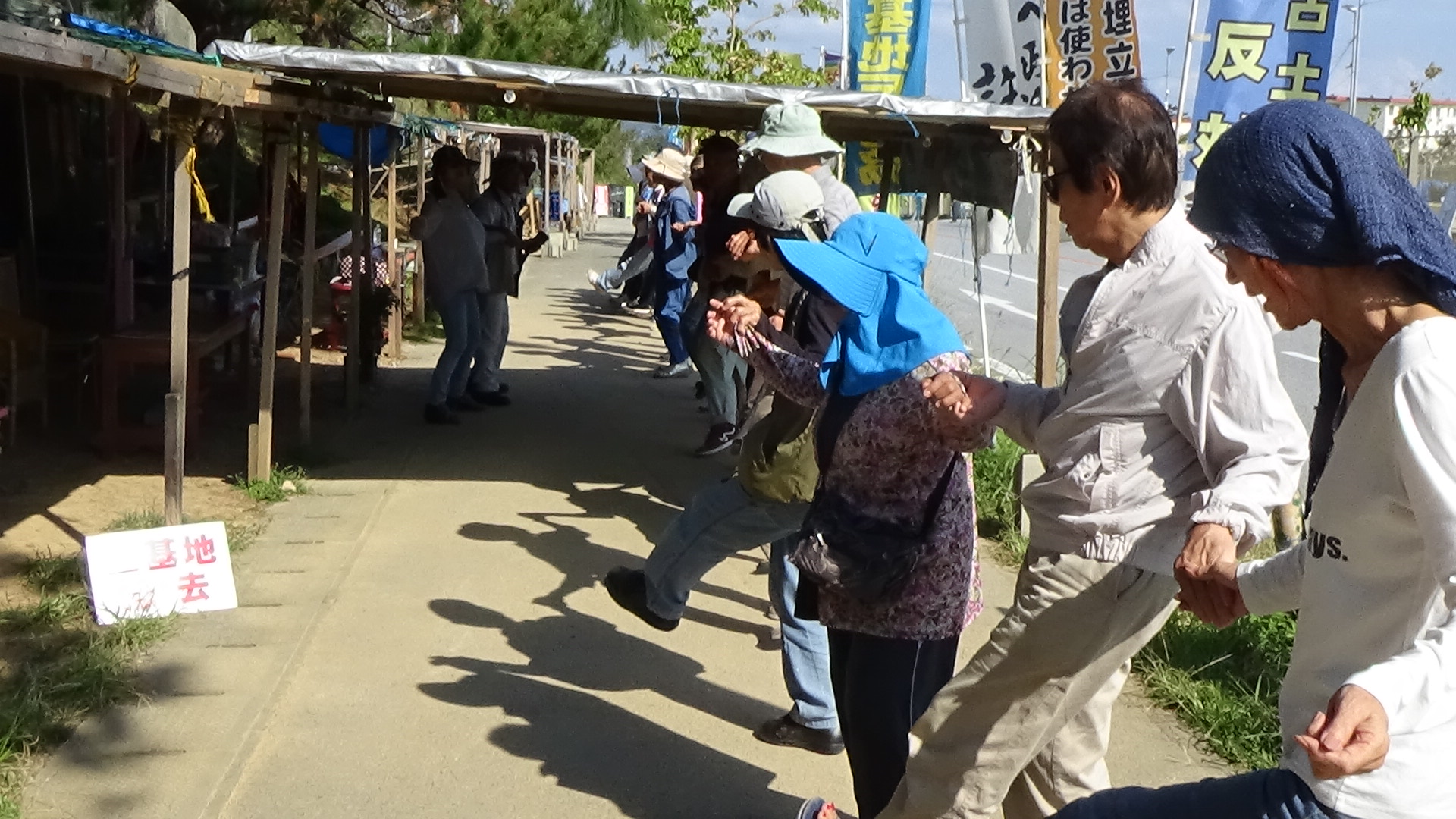 (On the Sea)
Maybe because they do not like our protest, the beginning of their work hours is getting earlier. This morning, by 8:00am, they already started setting up the floats. Three protest vessels, 14 canoes, and 25 people aboard including media reporters were on the sea to protest. Placing 5 strings of floats was completed today on the side of Ohura Bay, which left only a small portion to complete.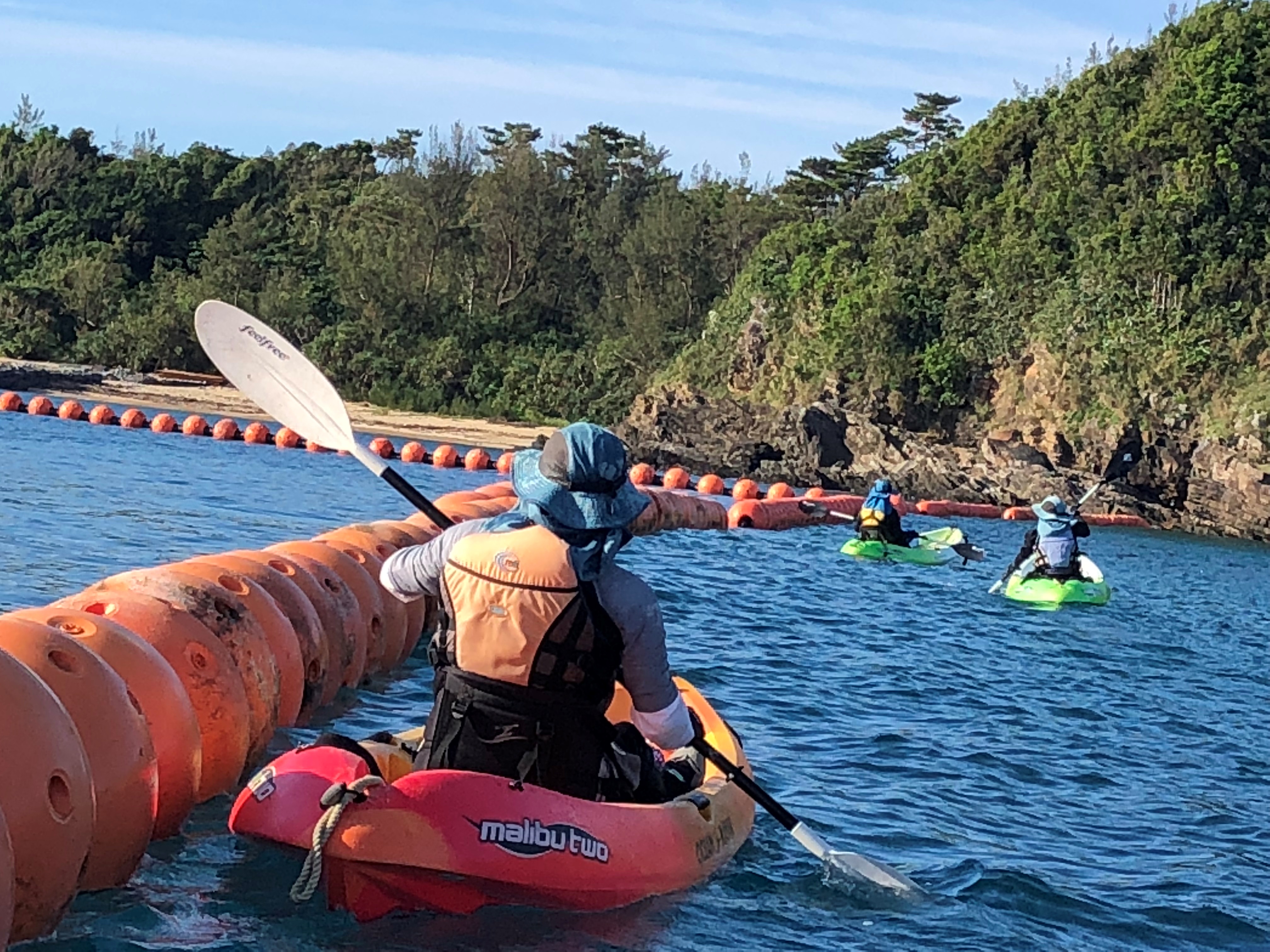 It is rumored that the landfill soil would be brought in the next week. The construction plan designates the landfill soil to be brought in via sea. Since Shiokawa Port in Motobu is and will be out of service for some time, there is no way for them to bring in the soil via sea. The picture below shows the protest held in 2004.