(In front of the Gate)
At 9:00am, 40 people resumed the sit-in. A report was made on the current status of the port to be used for shipping out the landfill soil. As of now, the port is out of service due to the damages incurred by a typhoon. A cement company in Okinawa was said to have offered Motobu Town to repair the port.
An elementary school teacher from Hyogo Prefecture reported that many events were held in Hyogo to protest the construction of the new base in Henoko. A woman from Ibaragi Prefecture offered some hats and bottle holders that her 93 year old mother had made for the protesters. Two persons recently relocated to Okinawa also greeted the protesters.
In the afternoon, a mini-concert was hosted by an Okinawa man. The number of participants today peaked to 70.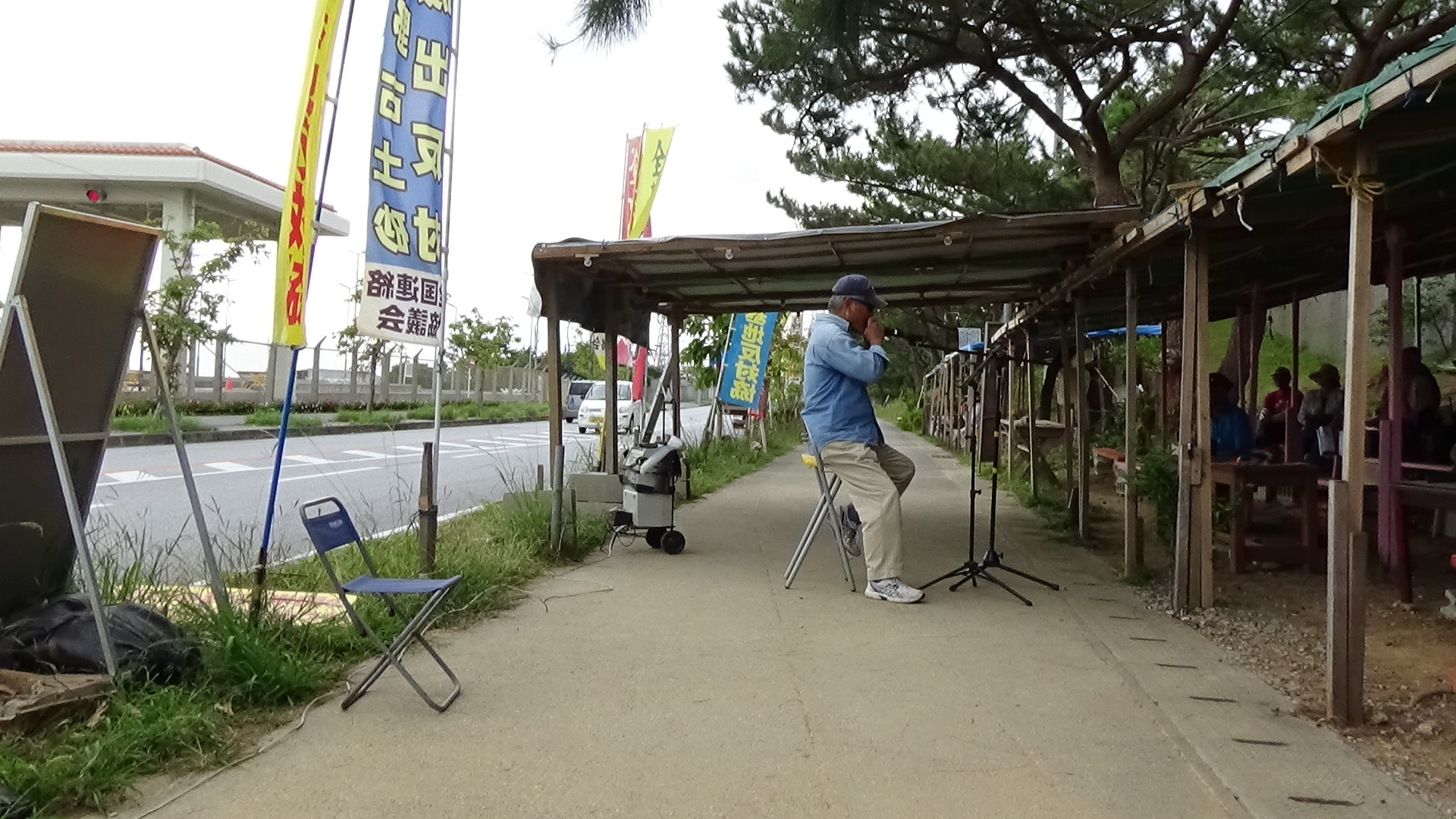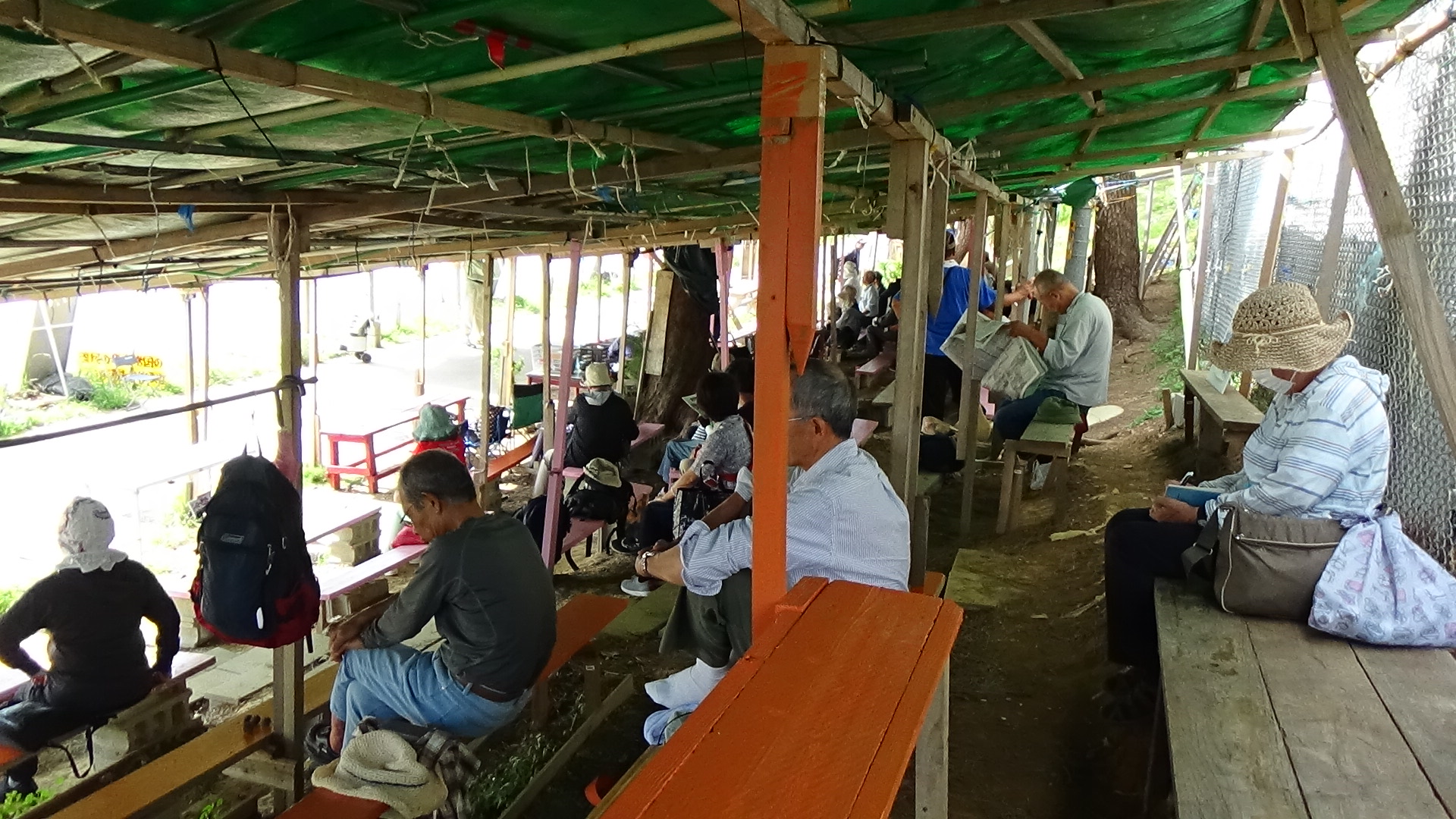 (On the Sea): Setting up Floats and Oil Fences Was Almost Completed
At 8:30am, 3 vessels and 12 canoes resumed protest on the sea. The Japan Coast Guard staff came aboard the protest vessels but did not detain the protesters. However, the canoe team members were detained again today. They, however, will be out on the sea to dauntlessly protest tomorrow.