(In front of the Gate)
Three times a day, a total of 253 truckloads were brought in today. Landfill soil cannot be brought in directly from land; therefore, the already-brought-in soil must be for construction of the military housing or roads. The retired school teachers from Kyoto joined us, and the total number of protesters maxed to 90.
Yesterday, the Defense Bureau announced that dumping landfill soil would start on the 14th next week. Acknowledging the announcement, Governor Tamaki Denny notified that the loading landfill soil into a transport vessel be stopped because the use of Ryukyu Cement Pier is not indicated in the request, thereby should not be used.
Yesterday at 2:00pm, the loading work stopped. The Administration wants to dump even a shovelful of soil to establish an accomplished fact, while Okinawa Prefecture wants to stop the dumping landfill soil by pointing out the illegalities. The crucial battle between the two parties will continue.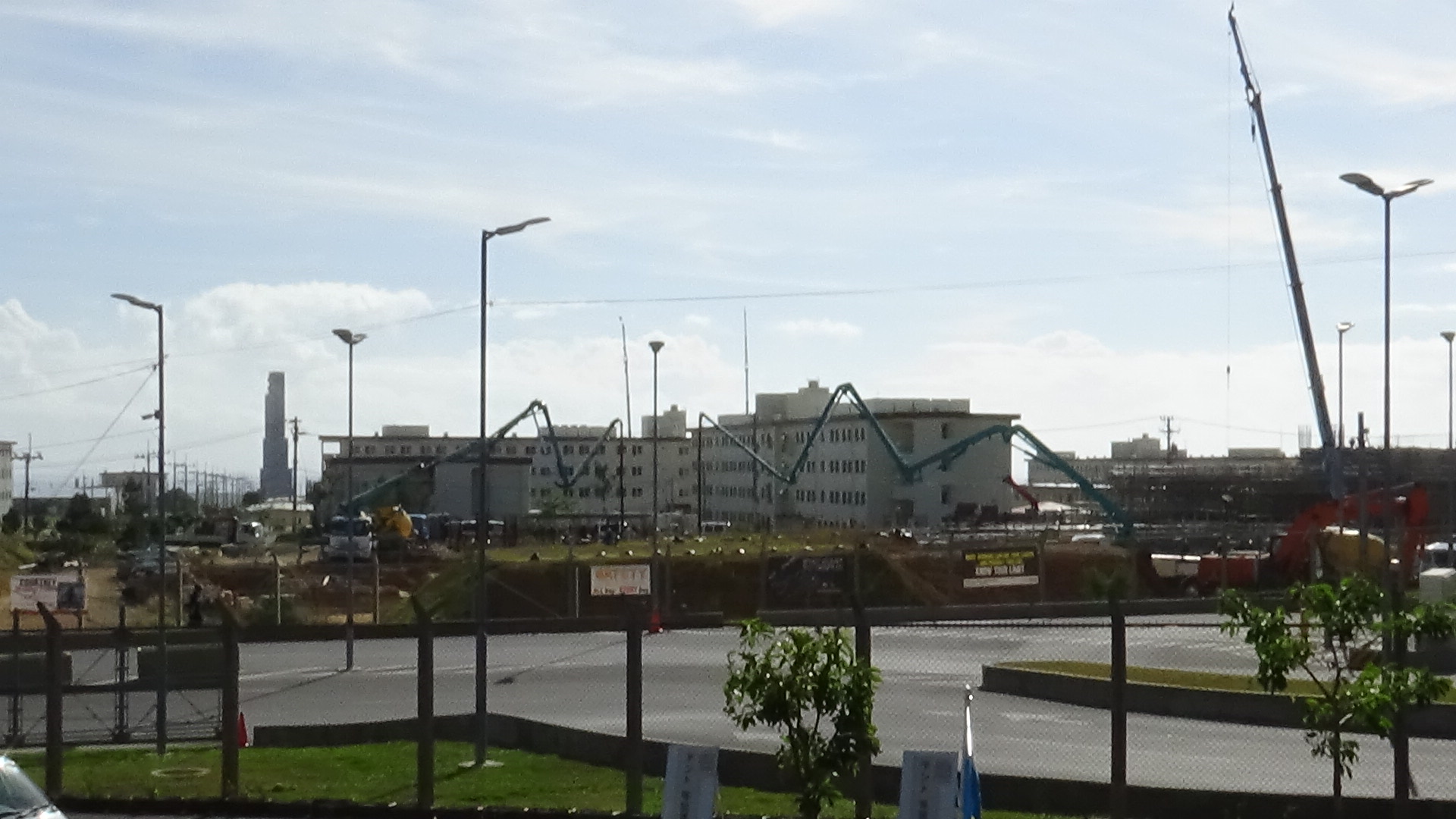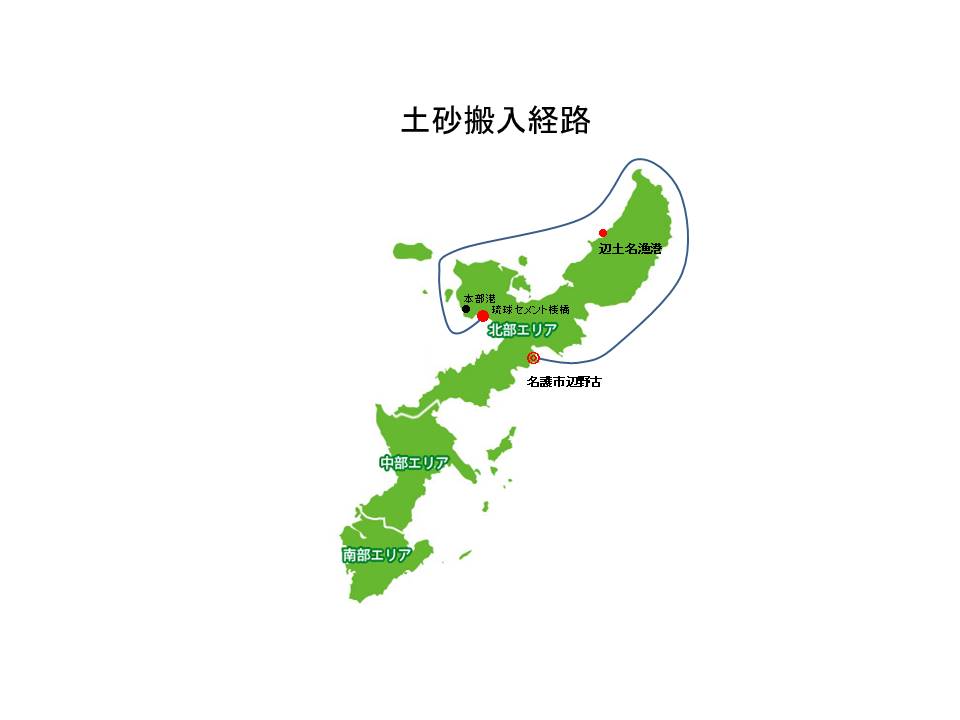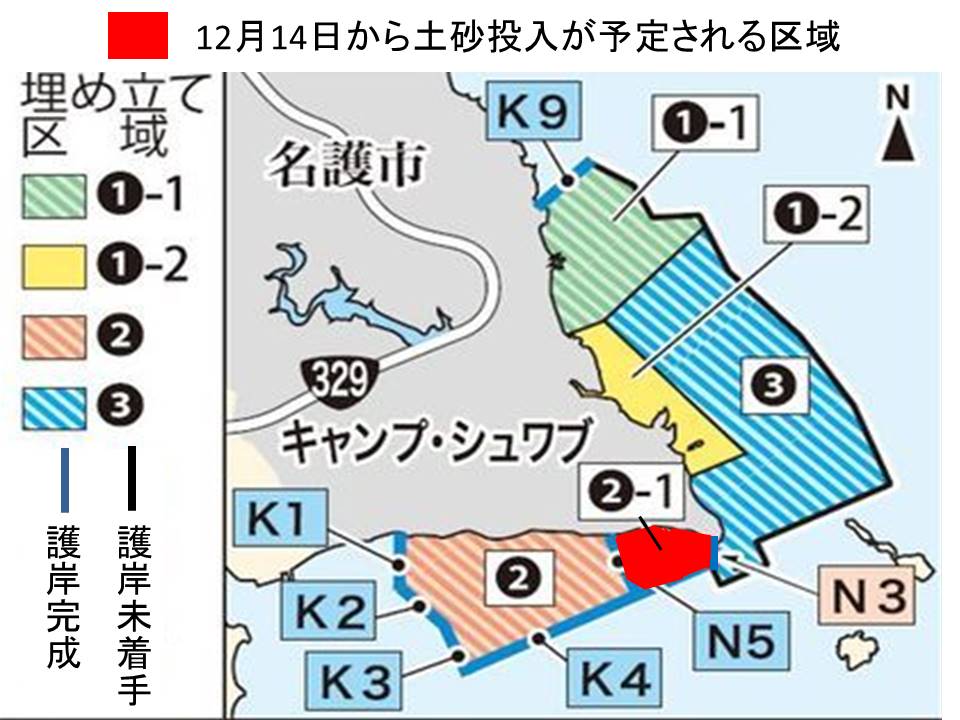 (Protest In front of Ryukyu Cement Pier)
At 4:30am, the protesters gathered in front of the Pier gate to stop the workers to reach the Pier, but no workers came to work. It seemed the Governor's notice took effect. The number of protesters was 60 including the students from the University of Ryukyus and Okinawa International University.
(On the sea)
Due to a bad weather, the protest activities on the sea were cancelled.