(In front of the Gate)
In a drizzle, 40 people resumed the sit-in. Thirty riot policemen were ready to remove the protesters to a temporary detention area. Three times today, the trucks made 304 deliveries. The protesters and the riot policemen are the same country men, Uchinanchu (Okinawan). Certain people are smiling in glee over this situation. The number of participants maxed to 65 today.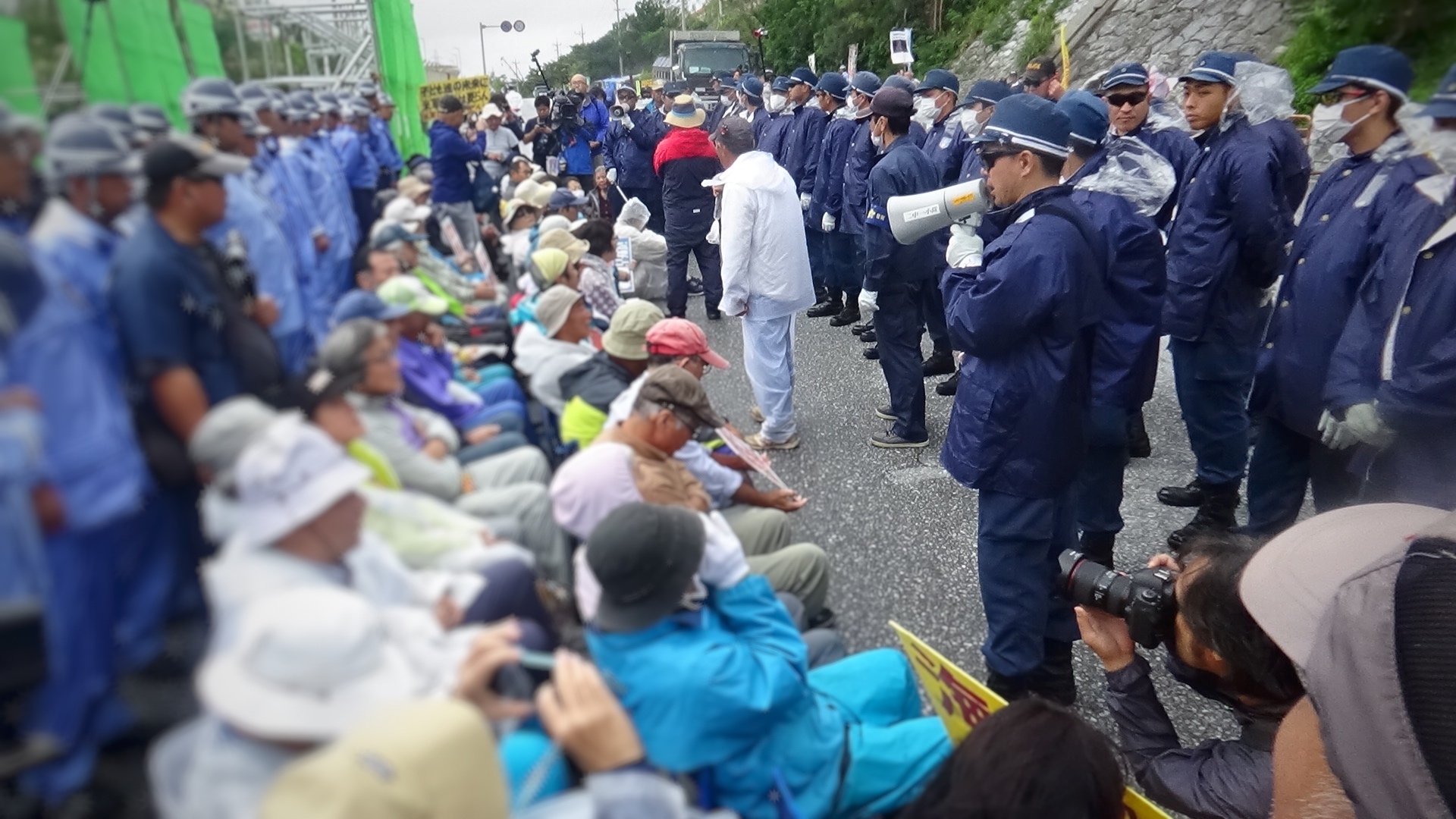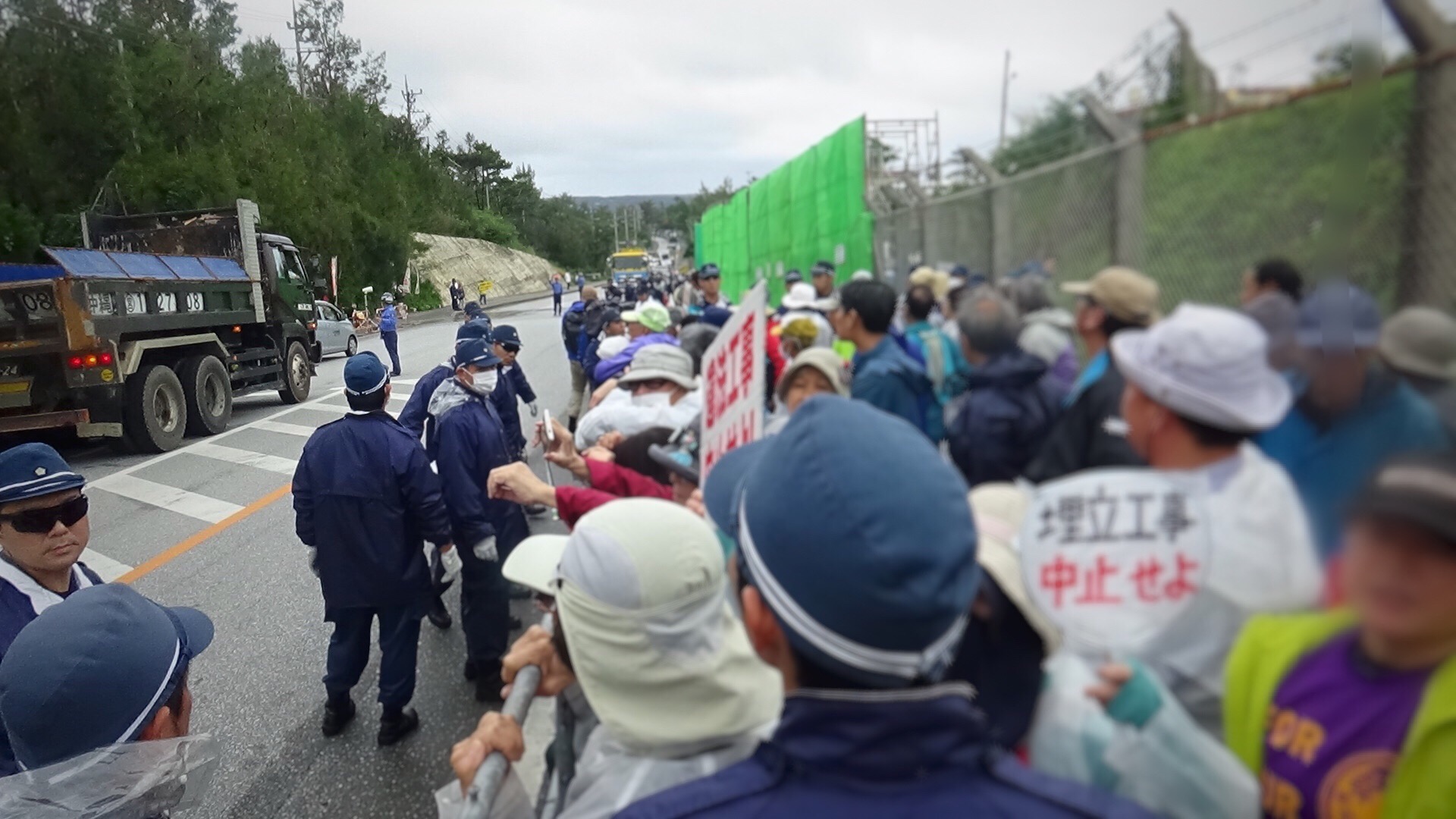 (Protest in front of Ryukyu Cement Pier)
Nothing special to note happened.
(On the sea)
Due to a bad weather, all activities on the sea were cancelled. The carrier boats loaded with landfill soil did not make a move.