(In front of the Gate)
No delivery by dump truck was made today.
(On the sea)
Two boats and 8 canoes were out on the sea to protest. Dumping landfill soil and sand was carried out.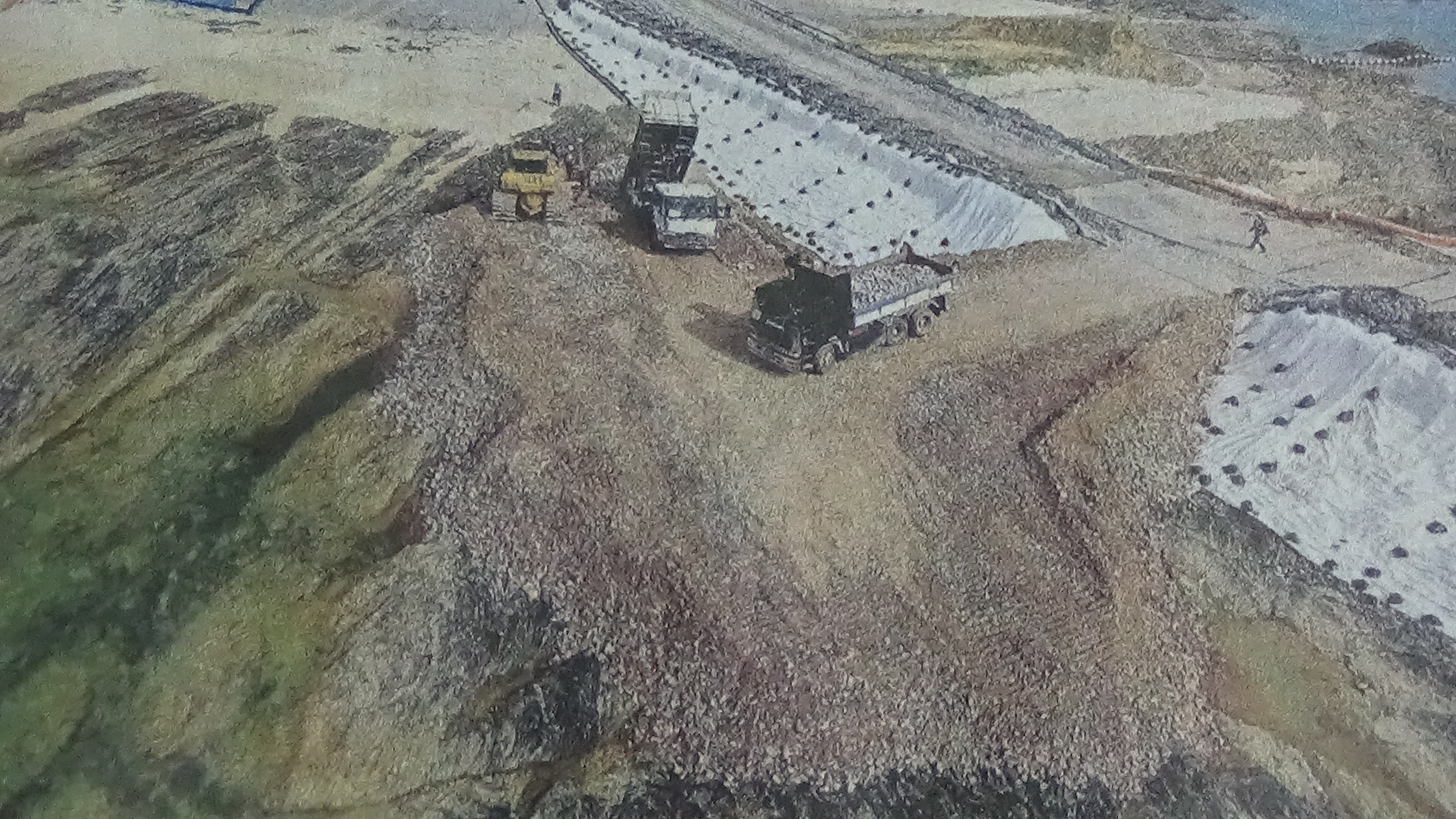 (In front of Ryukyu Cement Pier)
Landfill soil and sand were not dumped during the morning. The police conducted an inspection on the scene of the crime that the keyholes of the heavy duty equipment were filled with strong adhesive. In the afternoon, a total number of 300 deliveries of landfill soil and sand by 10 ton trucks was made. The riot policemen, as always, were busy in setting up a temporary detention area to keep the protesters in and away from the gate. Human rights are violated not only in Henoko but also here.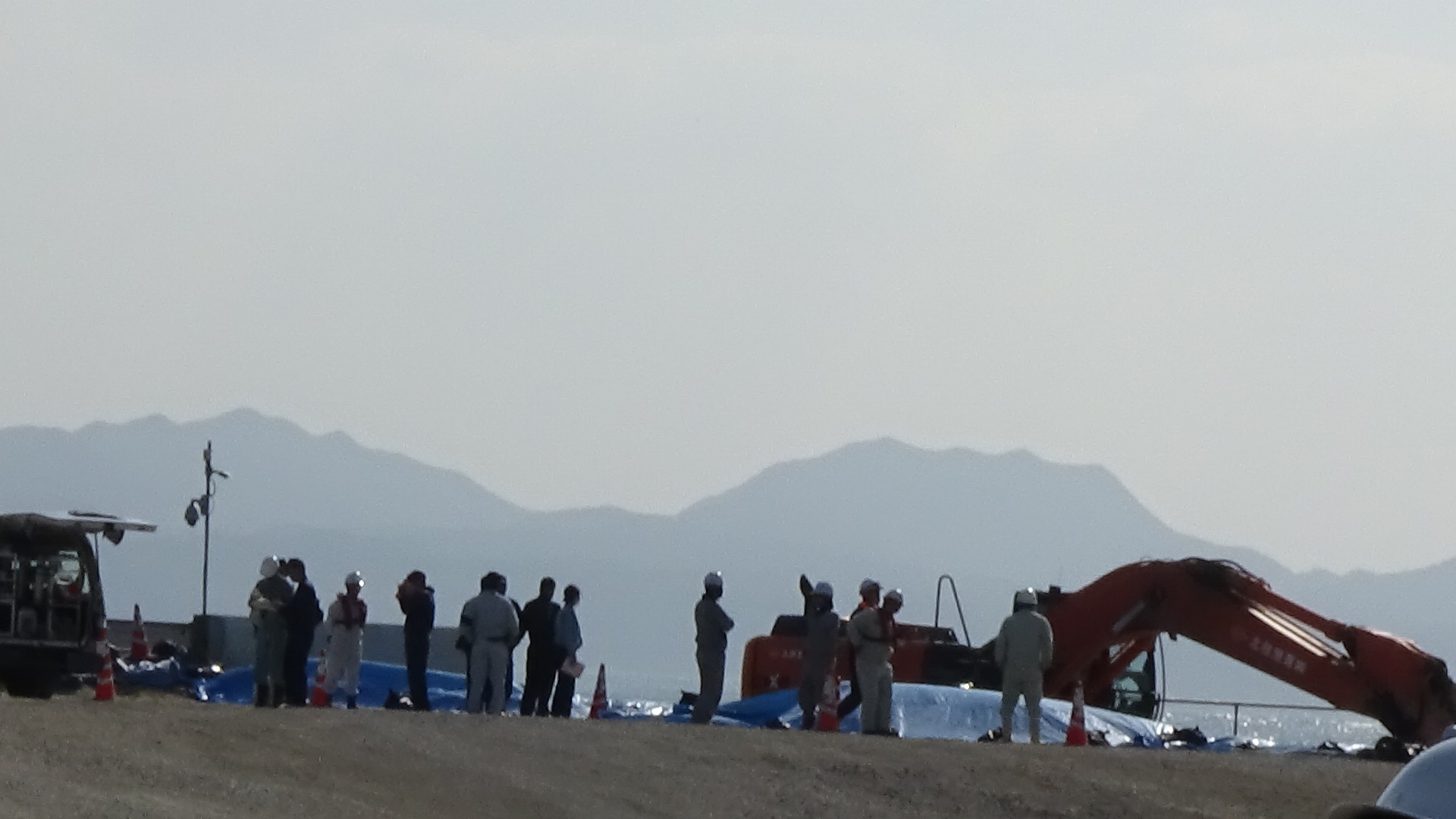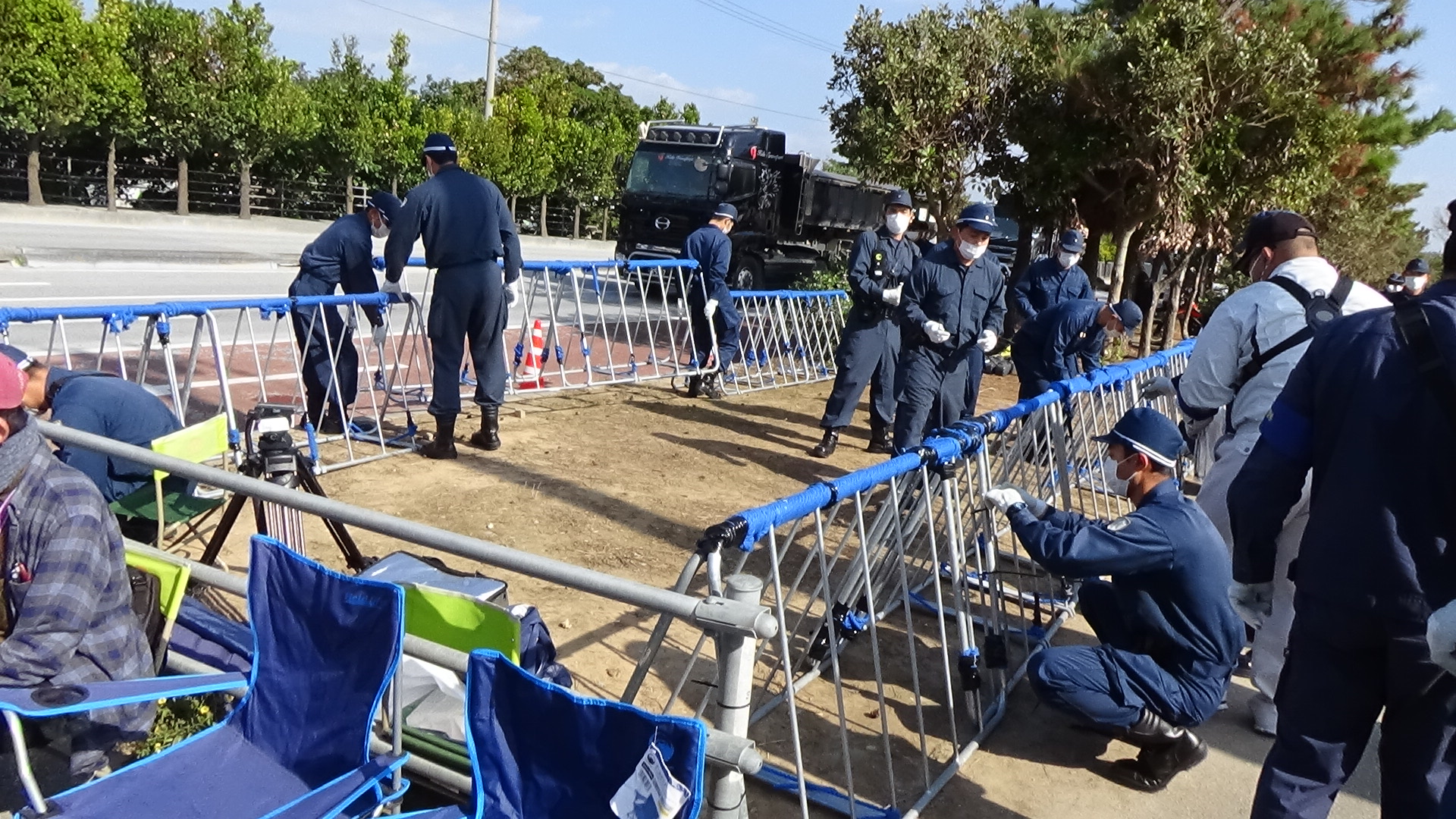 (Signatures for petitioning to the White House)
Today 15:24pm, Ryukyu Shimpo newspaper reported that the number of signatures collected for petitioning the White House totaled 100,343. The petition says that "Stop the landfill of Henoko/ Oura Bay until a referendum can be held in Okinawa". The petition was made on the White House web site on December the 8th to collect signatures and has reached widely across the national borders within 10 days from the onset of the petition. The rule of the White House petition site is that if more than 100,000 signatures were collected within 30 days (by Jan. 7 in our case) from the onset of a petition, the White House will review the petition and respond within 60 days. A 4th generation American from Okinawa residing in Hawaii, Mr. Robert Kajiwara (32 yrs.) started the petition. Many famous Japanese musicians, writers, movie directors, journalists, scholars, philosophers, and celebrities have already signed and made appeal to join them. The petition movement has extended across the border in a short time and successfully accomplished its goal. Mr. Robert Kajiwara says that he will continue to call for more signatures to strengthen the petition.