(Ryukyu Cement Pier)
Seventy citizens sat-in at the Camp Schwab gate from 8:30 am, but learning that there is no material transfer by dumps and other vehicles at the Gate in the day, all of the people moved to the Awa Pier where earth and sand for Henoko landfill is loaded in the ship. Nearly 100 people conducted strong protest to the dumpers and defense officials who entered and exit the Pier at the entrance of the Ryukyu Cement Pier in Awa . The sit-in people were eliminated by the riot-police(approximately 40 of them) within as short as tens of minutes. But the protest was continued until nearly 4 p.m. with tenacious and high voice, saying "Stop illegal construction" "Do not ruin the Churaumi (Beautiful Sea)". We shall never be beaten!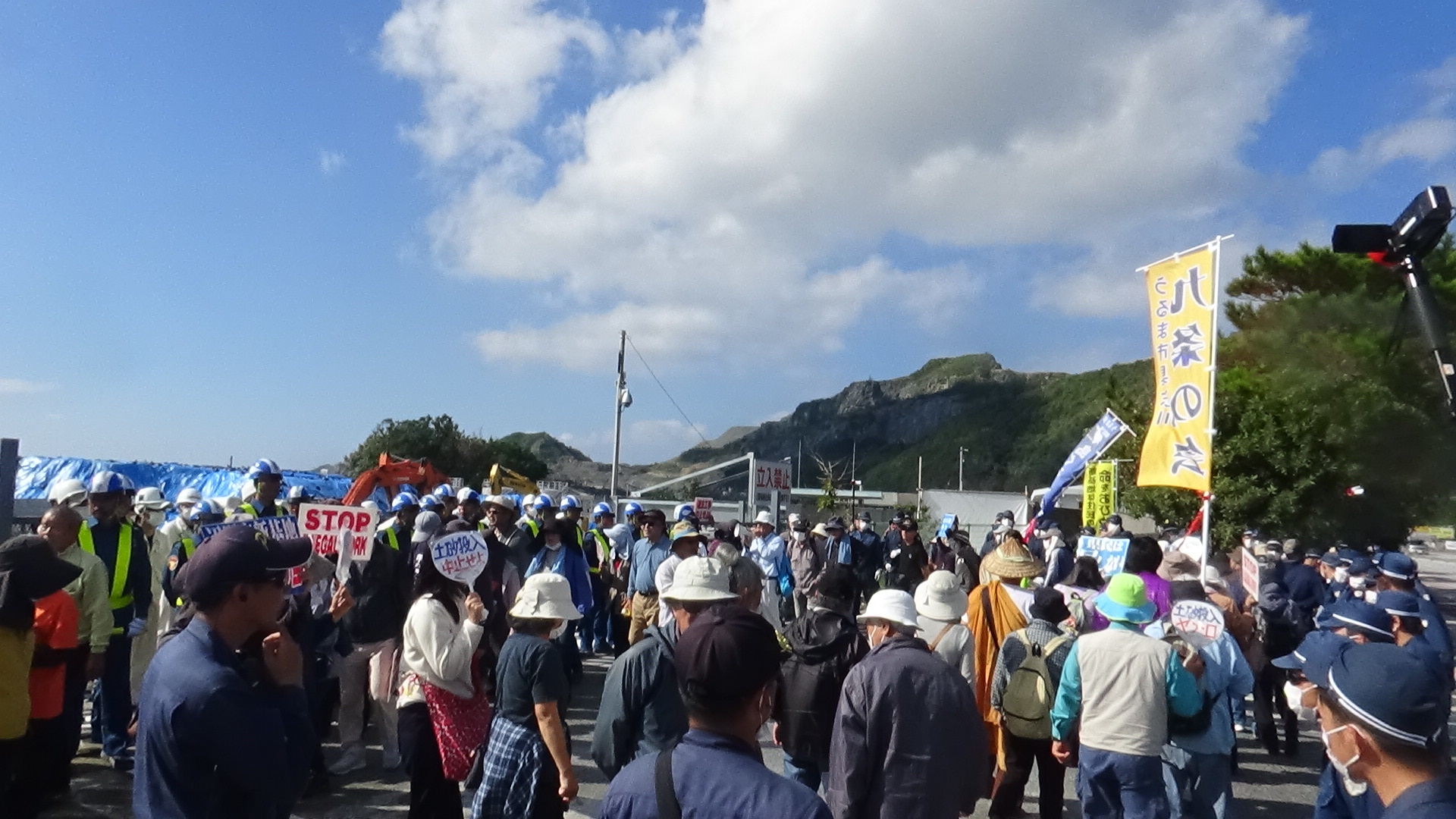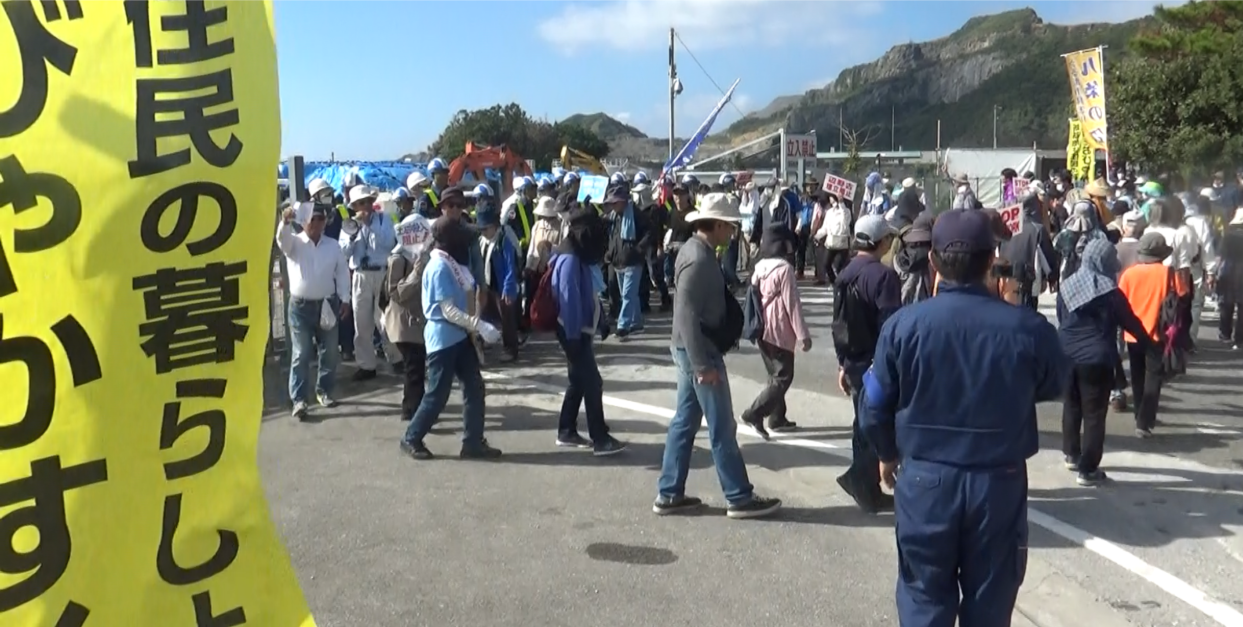 (On the sea)
Two protest vessels and 16 canoes with the total of 23 people on board protested at sea. The canoe members tried to approach the ship loaded with sand and earth, parking beyond the float placed to keep off the area, but 14 of them were detained by the maritime sheriff. The estimate by the number of the dumps indicates that about 3,500 tons of earth and sand was injected into the sea this day.