(Takae-North Training Field)
Since Takae Heli-Pad repair work was resumed, several tens of us went out to protest around 5:00am. We parked 6 vehicles to close off the gate to stop the work trucks to go inside, which we successfully maintained until the riot police came.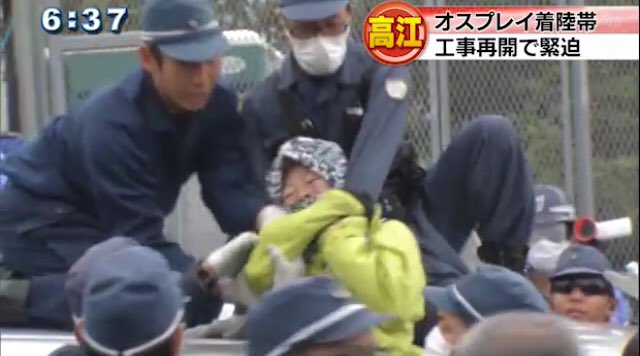 Map Explanation: Takae Heli-Pad repair work was resumed in spite of the protest of Okinawan people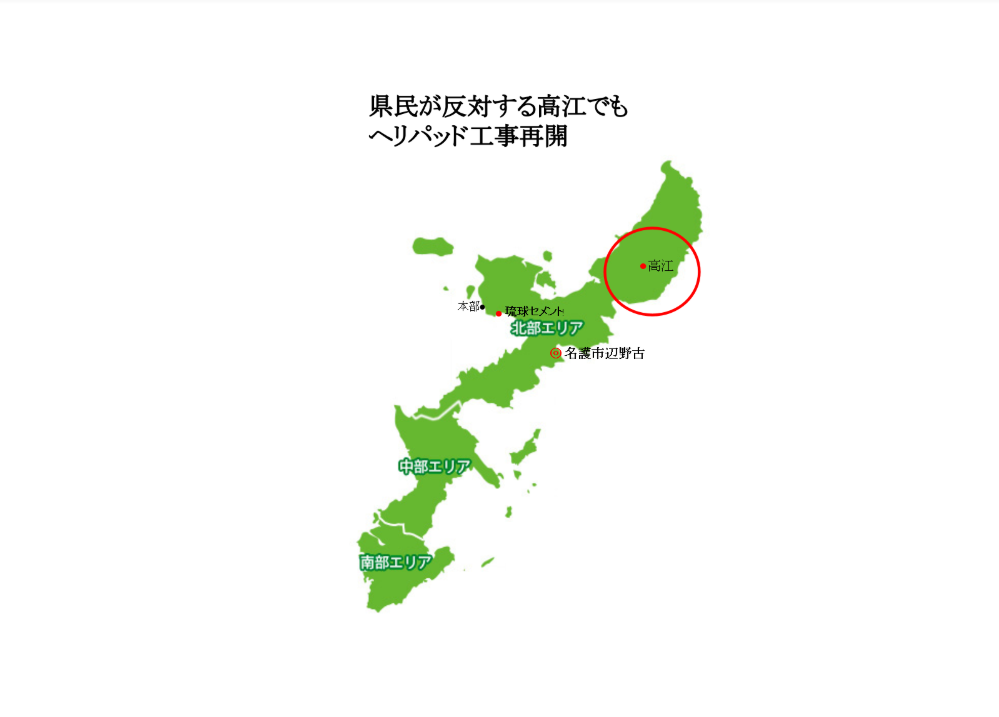 (In front of the Gate)
It took about 30 minutes for the riot police to remove only 10 protesters in front of the Gate because the number of the riot policemen was decreased in order to attend the protest in Takae. It turned out to successfully disperse and weaken the riot police power unintentionally.
(On the sea)
One boat and 7 canoes were out on the sea to protest and watched the K9 seawall where the barges unloaded landfill soil and sand. Twelve dump trucks made round trips all day long between K9 and the point where the landfill soil and sand were thrown into the sea. Since12 truck loads per 30 minutes were thrown into the sea, over 1500 tons were dumped into the sea today. The canoes were tied in protest to the oil fence nearby the entrance through which the barges come and go.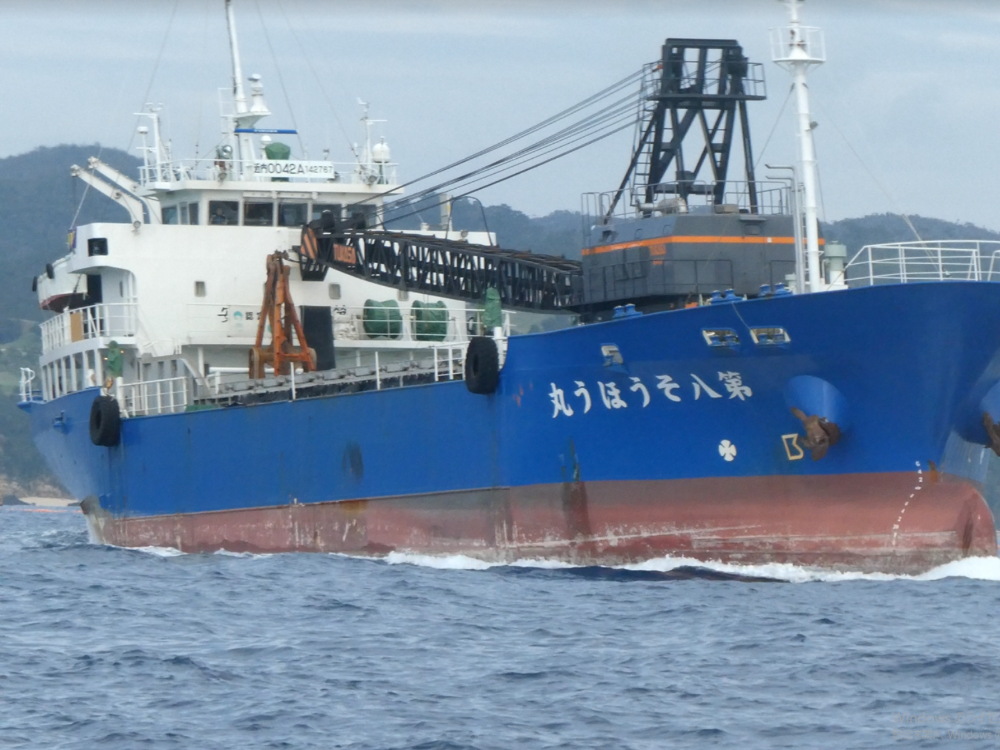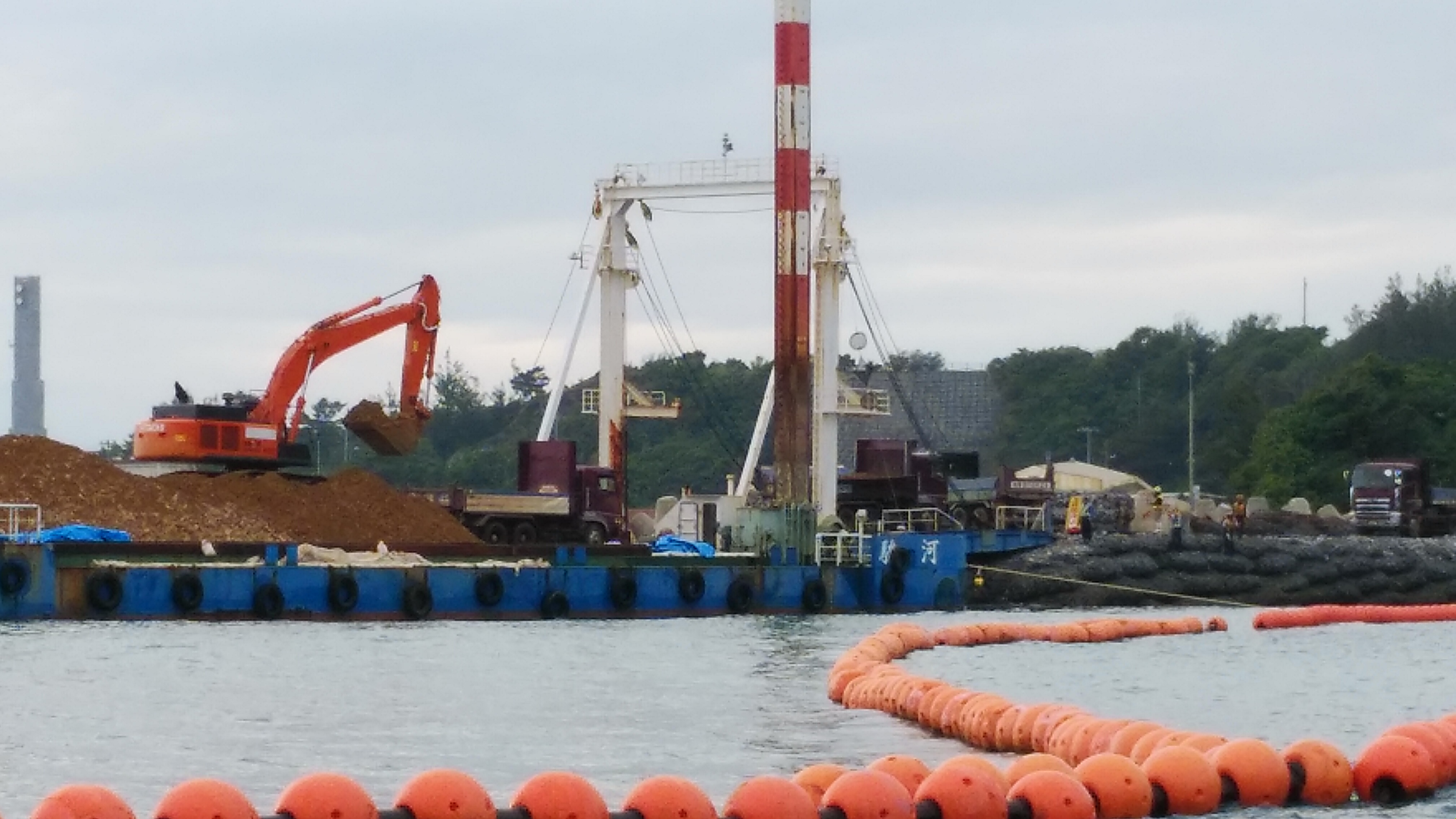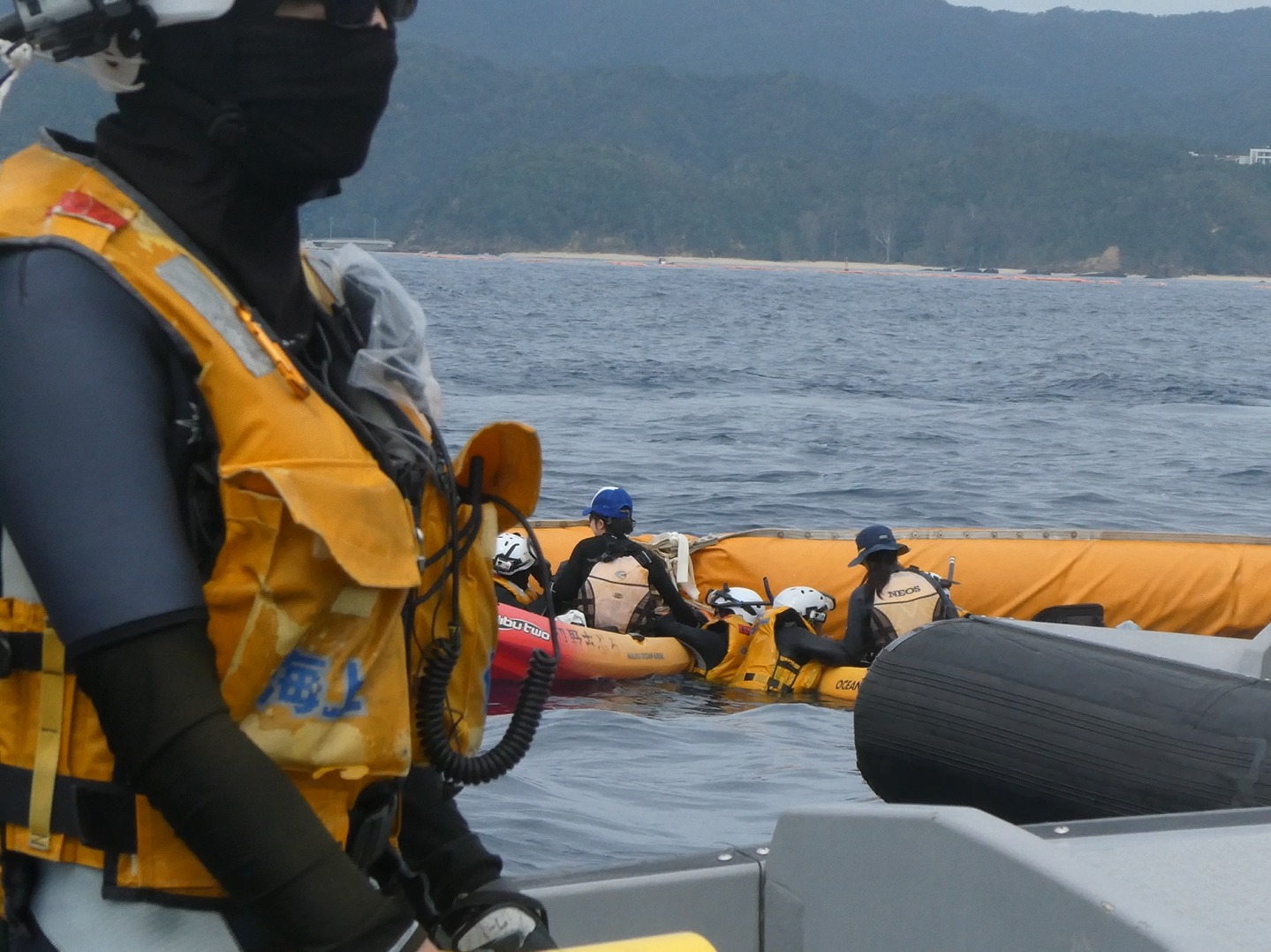 (In front of Ryukyu Cement Pier)
Approximately 500 truck load delivers were made to the Pier today. We confirmed that the number of carrier boats were increased to 8.