(In front of the Gate)
The new security service company was not yet accustomed to the routine and took time in setting up for the day. Even the police force offered a suggestion to them. The drivers of dump trucks and mixer trucks seemed a little perplexed.
The rain got heavy around 3:00pm, but 45 people dressed in raingears continued the sit-in protest and were pulled out to be detained in a fenced area on the sidewalk.
Three times the day, 339 truckloads were delivered. A 71 year old man who came to Henoko for the first time spoke in resentment.
"This is terrible. How could the Administration keep on doing this?"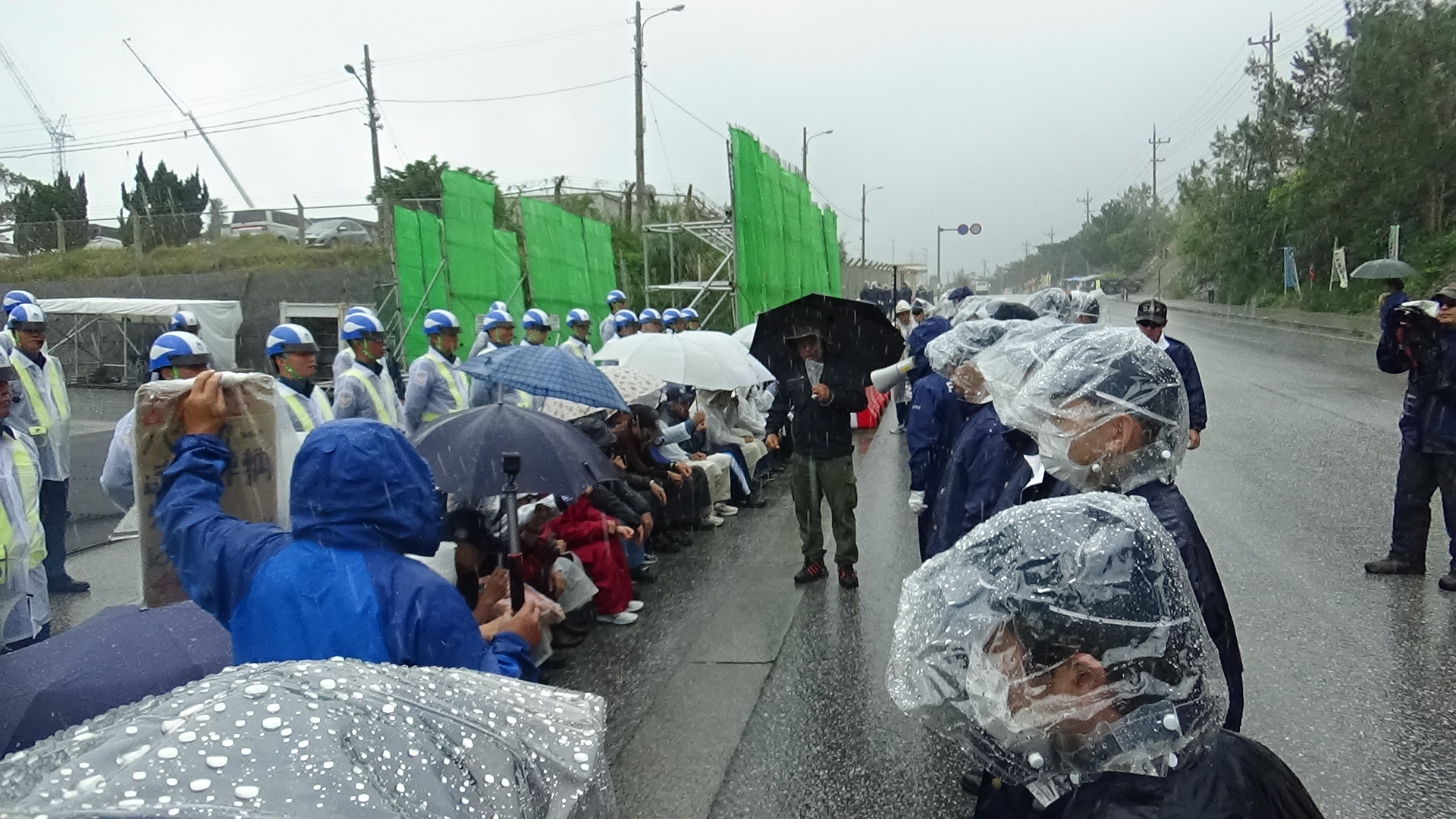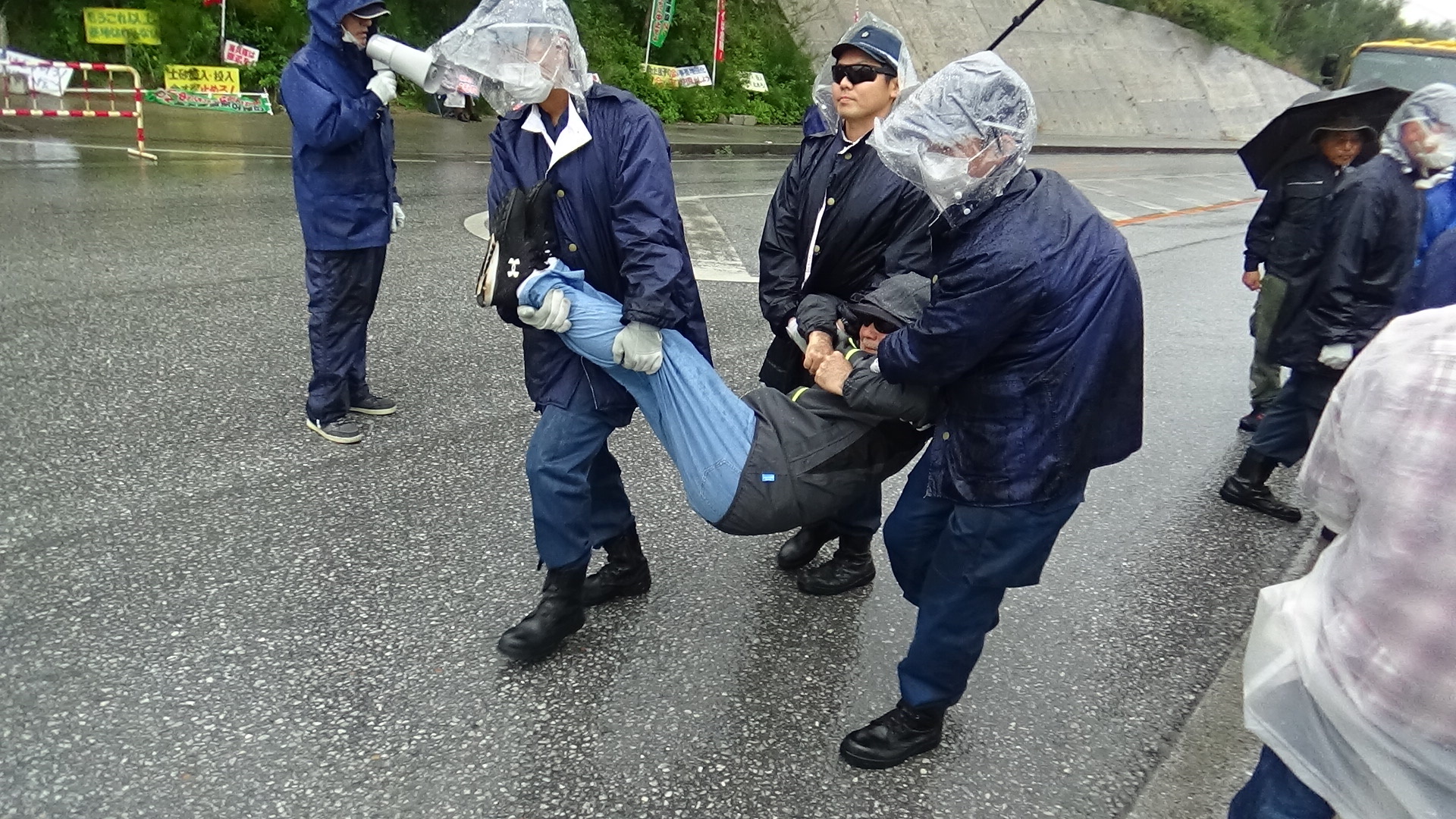 (In front of Ryukyu Cement Pier)
Only 10 people were there to protest. Elderly protesters were persistent.
"Do not destroy our children's future!"
"Do not crash the coral by dirt and sand!"
By 1:30pm, 361 truckloads of dirt and sand were delivered, and the delivery work was finished for the day by 2:00pm. The reason for early finish was unknown. It could be the weather condition or the limited number of carrier boats, we did not know.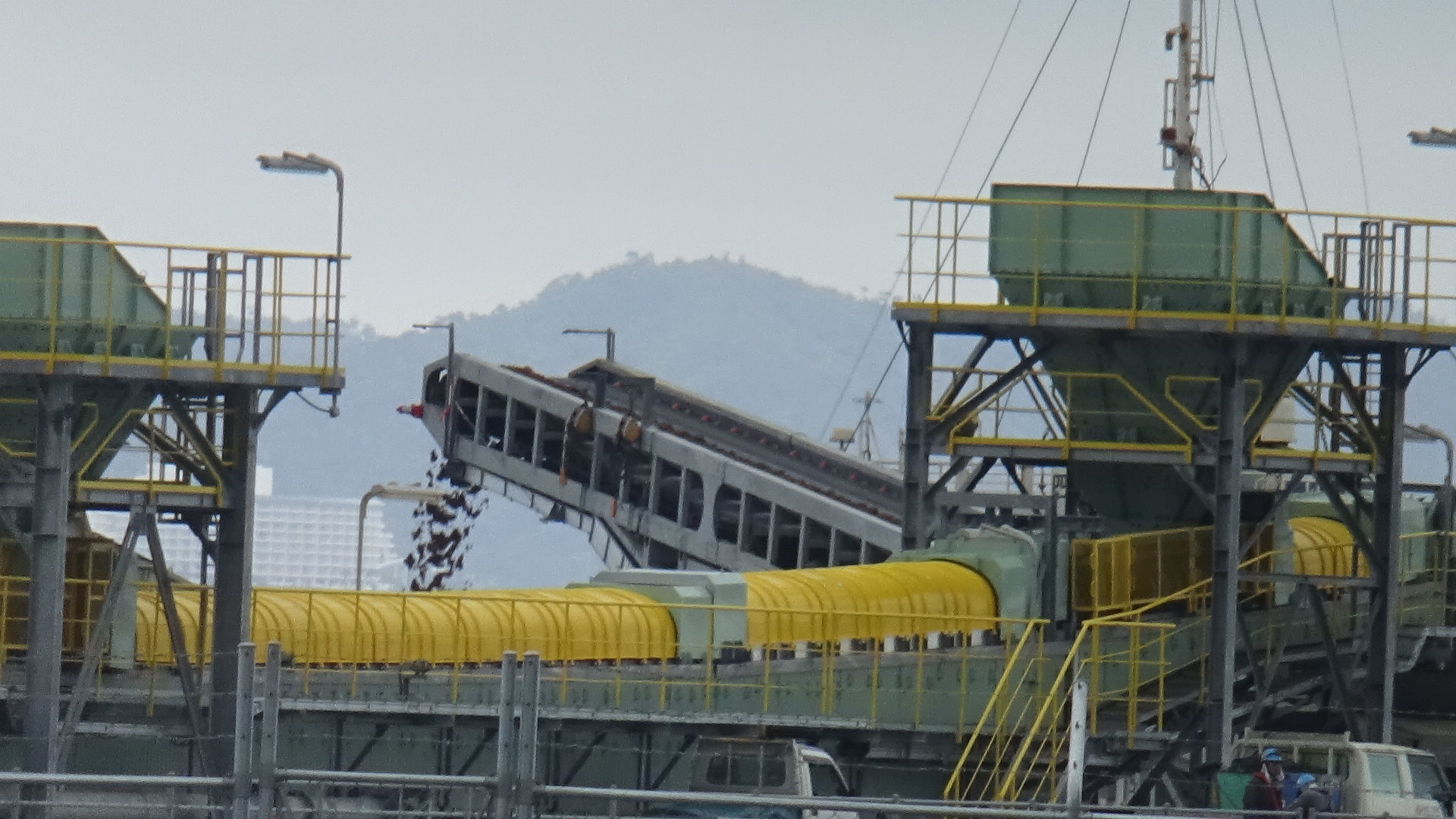 (On the sea)
Due to high waves, the protest on the sea was cancelled.