(In front of the Gate)
Three times a day, at 9:00am, 12:30pm, and 15:00pm, the total of 348 loads for the day were delivered by dump trucks and mixer trucks.
Joseph-san originally from California and currently teaches at a college, told us.
"My first time in Okinawa. I am surprised to see the riot policemen remove the protesters so politely. Quite different from the States. On the other hand, the protesters are thoroughly devoted to non-violence. It is marvelous."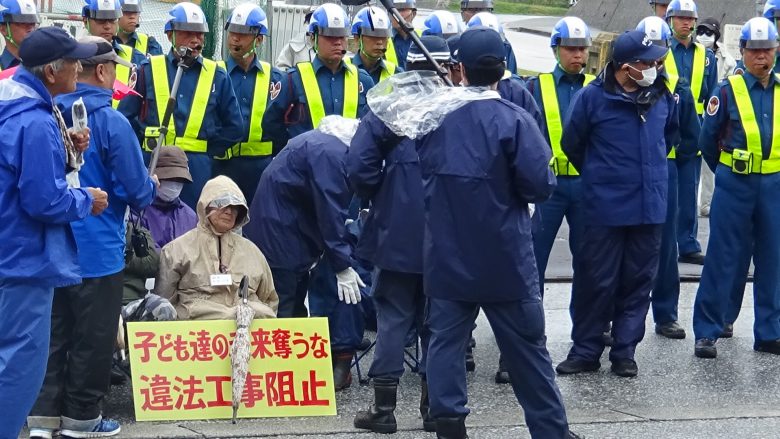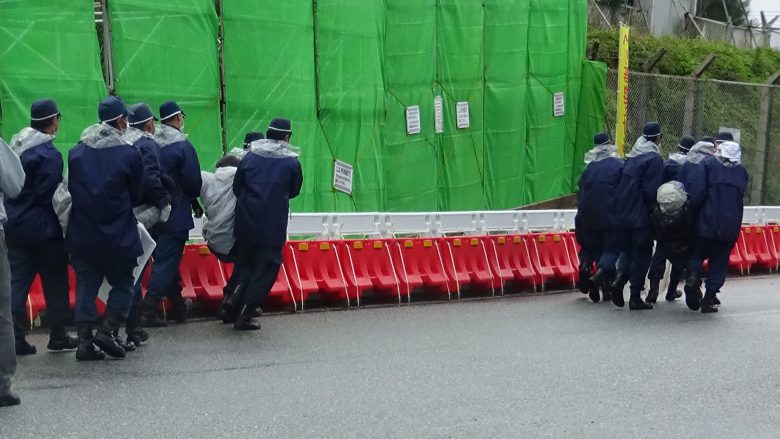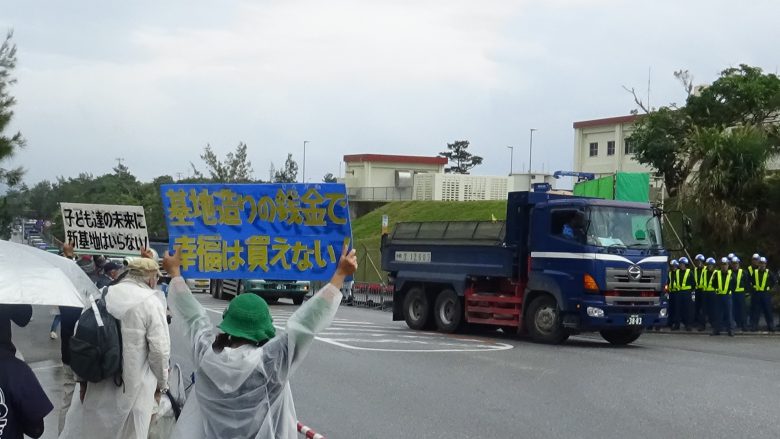 (In front of Ryukyu Cement Pier)
No delivery of dirt and sand for the day.
(On the sea)
Due to high waves, no protest on the sea.
(Other)
An additional survey conducted by Okinawa Defense Bureau reported on the 6th, that the soft foundation in Oura Bay that requires a large scale improvement reaches down to 90m depth of the water, much deeper than 70m reported in the previous survey. The improvement works planned by the Administration require 60,000 sand pillars (1.5-2.0m in diameter per pillar) buried to 90m depth of water, of which environmental effect is immeasurable.
A geotechnical engineering expert, Dr. Kamao Shoji, an associate professor at Nihon University, stated.
"To my knowledge, no foundation improvement to the depth of 90m has been reported. It will be difficult to find a ship that can handle the work in Japan."
The construction of the new US military base of which improvement cost and environmental burden are unknowable should be stopped immediately.